IPC Announce London 2012 Livestream Commentators
The IPC revealed nine names with more than 100 years of sport commentary experience between them that will talk viewers through more than 780 hours of its live sport coverage.
16 Aug 2012
Imagen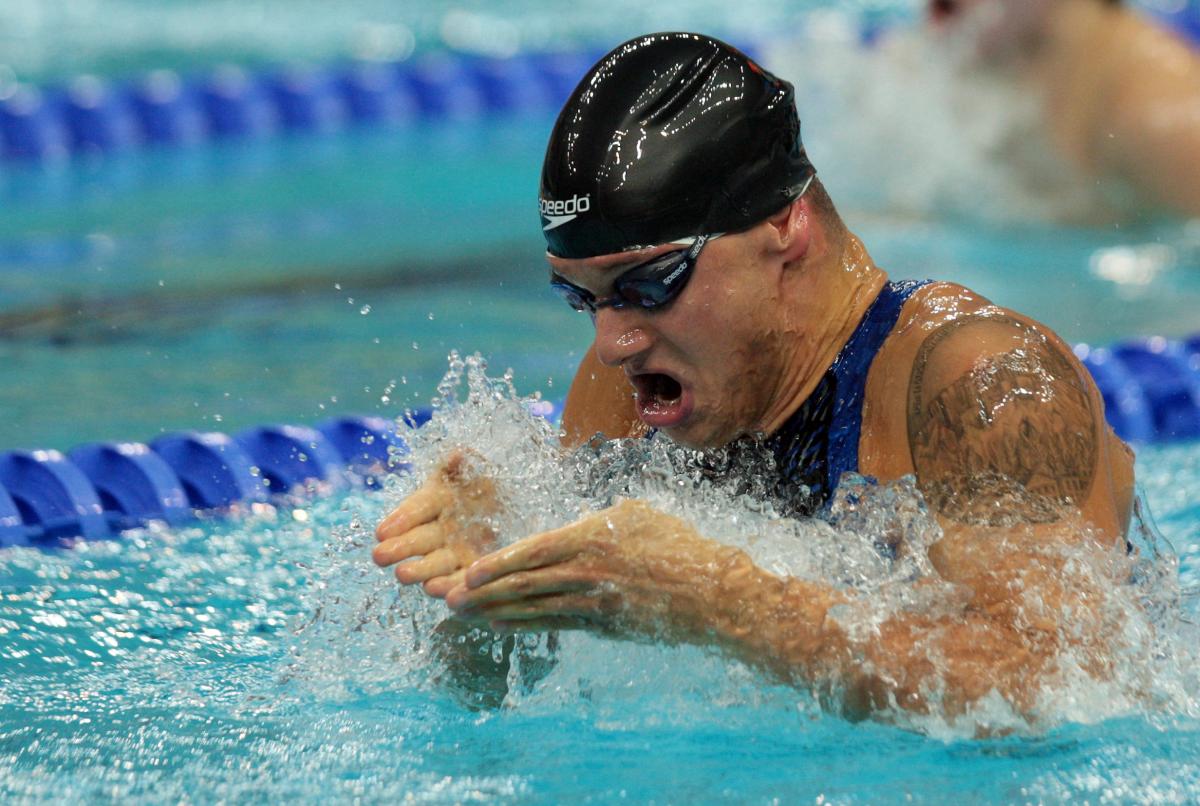 ⒸNPC Croatia
By IPC
"With over 780 hours of live sporting action at www.paralympic.org we felt it was important to bring together an extremely knowledgeable team who will appeal to all viewers, including those new to Paralympic Sport."
The International Paralympic Committee (IPC) has announced the names of its nine strong commentary team who will talk viewers through more than 780 hours of live sport on www.paralympic.org during the London 2012 Paralympic Games.
The team, who will provide English and Spanish commentary for the IPC, has over 100 years of sports commentary experience between them and will also provide voiceovers for over 1,000 hours of Video on Demand that will also be uploaded to the IPC's website.
During the Games, which start on 29 August, the IPC's website will have five channels broadcasting live sport each day. Four channels will have English commentary whilst a fifth channel will be available in Spanish.
The website will also feature a revolutionary new SMART player which has been developed by the IPC's worldwide IT partner Atos. The player uses innovative technology that will enable those watching live swimming and wheelchair basketball on www.paralympic.org to view real-time results tickers, statistics, biographies, news and social media - all in one integrated and synchronized window. It also simplifies the user's interests and gives specific and relevant results per sport, similar to the ones available to commentators inside the venues.
Viewers will also be able to enjoy a significantly improved user experience without buffering for high quality video and advanced features like Digital Video Recording (DVR), allowing viewers to pause and rewind live sporting action.
The commentary line-up for www.paralympic.org during the Paralympic Games includes:
- Nick Gillingham MBE – The double Olympic medallist swimmer and former World, European and Commonwealth champion will be the voice of all the IPC's swimming coverage covering the morning and evening sessions.
- David Oates – For the last 18 years David has worked for BBC Radio Five Live providing expert commentary on football and rugby league.
- Francis Collings – The BBC World and BBC News Sports Reporter will be covering a range of sports in addition to providing news content for the two news bulletins which will be broadcast each day.
- Amy Bainbridge – A broadcast journalist and presenter for ABC News, Amy has commentated for the IPC in Beijing and Vancouver and has covered a number of international sports events. She also worked at the Doha Asian Games and the Sydney 2000 Olympics.
- Nigel Adderly - An extremely versatile broadcaster across both TV and Radio who has a wealth of experience from nearly 20 years at the BBC. During the Olympics he was the BBC's main commentator for Water Polo.
- Luis Fernando Restrepo – Boasts over 24 years of broadcasting experience and has worked all over the world including his birth country Colombia, USA, France and Great Britain. For five years he worked as international news anchor for BBC Deportes.
- Alvaro Romeo - For the last three years Alvaro has commentated on events such as Wimbledon, London ATP World Tour Final and Dutch Eredivisie or Copa Libertadores. Before that he worked for Eurosport and wrote for the El Correo and Diario As newspapers.
- Hector Riazuelo – Has over 20 years experience in sport and specialises in football and tennis commentary. In the lead-up to London 2012 he worked on Londinium, a 26 episode TV series about London and the Games, which broadcast to the whole of the Americas.
- Hernando Ayala – A former editor and anchor of sports TV news in Colombia, Hernando has over three decades of experience as journalist, much of it covering Paralympic Sport.
Craig Spence, the IPC's Director of Media and Communications said: "Our online streaming plans for London 2012 are our most ambitious yet and we are delighted to have recruited such an experienced commentary team.
"With over 780 hours of live sporting action at www.paralympic.org we felt it was important to bring together an extremely knowledgeable team who will appeal to all viewers, including those new to Paralympic Sport."
In addition to the nine commentators, the IPC is also working with international sports federations to recruit a number of colour commentators, former Paralympic sports stars, who can give viewers an in depth and intimate knowledge of each of the sport.
To support the vast quantities of live and recorded coverage, a team of 22 writers will also produce around 750 stories - including previews, reviews and features – for www.paralympic.org during the Games.
The IPC's online offering during the Games will complement the official London 2012 website www.london2012.com and both the London 2012 Organizing Committee (LOCOG) and the IPC are working a number of innovative projects that will be announced shortly.
For the Paralympic Games, LOCOG has launched two free official apps. The Join In app is the essential companion to the Games and includes comprehensive listings for thousands of events across the UK, spectator information, photos and interactive maps.
The companion official London 2012 Results app provides all the latest news, schedules and results across every Paralympic sport.
Related Images