IPC promotes Ryan Montgomery to Summer Sports Director
The former Head of IPC Athletics will now oversee activities, operations of the IPC summer sports.
07 Oct 2015
Imagen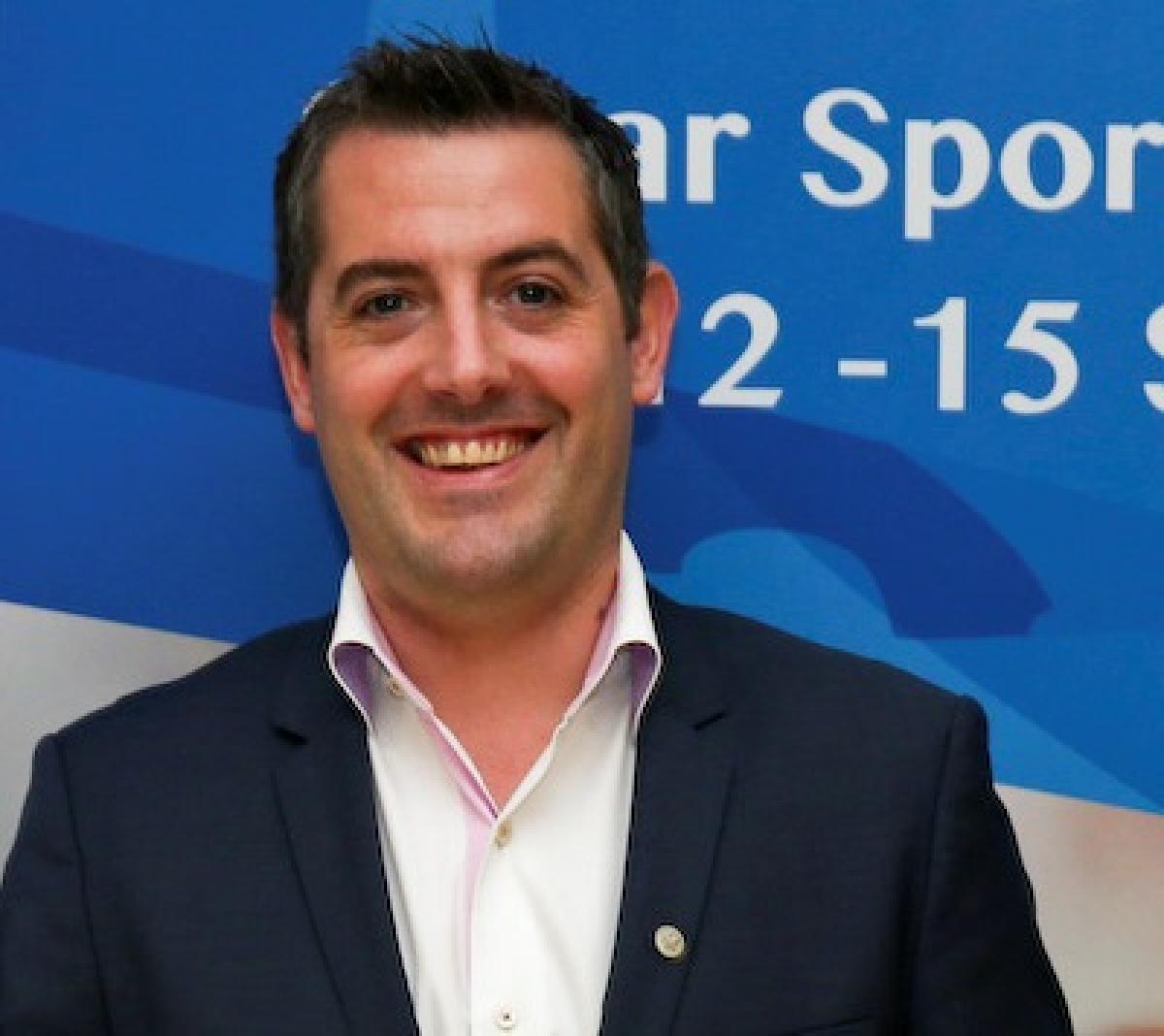 ⒸDoha 2015
By IPC
"I am convinced that this change will ensure the necessary support for the IPC Summer Sports in continuing the successful delivery of their strategic priorities."
The International Paralympic Committee (IPC) has announced the promotion of Ryan Montgomery as IPC Summer Sports Director. Effective on 1 October, Montgomery now oversees the overall activities and operations of IPC summer sports.
In his new role, Montgomery, who was previously Head of IPC Athletics, will have a special focus on areas of education, competition programme developments and event delivery from bidding to operations of IPC summer sports.
"After my time spent with IPC Athletics and seeing the sport grow to become the biggest in Paralympic sport, I am very excited for the opportunity to support and work with our other summer sports teams to achieve our collective goals and objectives," Montgomery said.
Montgomery carries over four years of experience from IPC Athletics, where he started as manager of the department in August 2011 and recently served as Head of IPC Athletics since April 2014.
During his tenure as Head of IPC Athletics, Montgomery oversaw the development of a comprehensive, structured competition portfolio, which provided the platform for increased media and broadcast awareness, as well as revenues for para-athletics outside of the Paralympic Games. He delivered and enhanced the IPC Athletics education programmes, which now cater for technical officiating and classification in multiple languages and platforms.
The sport has also seen an overall growth of 26 per cent in licenced para-athletes, which includes a 28 per cent growth in female athletes and 24 per cent growth in male athletes.
"I need to acknowledge the IPC and IPC Athletics teams, our volunteers groups, Local Organising Committees and partners for their contribution to driving the development of IPC Athletics into a leading sport within the Paralympic Movement," Montgomery said. "The ability to work together with common objectives gives me confidence moving forward with my new role, and the confidence in leading successful teams in the further development of the IPC Summer Sports."
The upcoming World Championships in Doha, Qatar, which start on Wednesday 21 October, is set to feature 1,300 athletes from 100 countries, a 21 per cent increase on the numbers who took part at the Lyon 2013 World Championships in France. Doha 2015 will also feature 39 per cent more female athletes than two years ago.
While Montgomery will remain ultimately responsible for IPC Athletics, Haozhe Gao has been promoted to IPC Athletics Senior Manager and will be responsible for the day-to-day operations.
"I am convinced that this change will ensure the necessary support for the IPC Summer Sports in continuing the successful delivery of their strategic priorities," said Xavier Gonzalez, the IPC Chief Executive Officer. "I believe it will further enhance the harmonisation of all IPC Summer Sports activities and their integration with the rest of the IPC Departments."