Para sport in review: May 2016
Check out what went on in the Paralympic Movement during May.
01 Jun 2016
Imagen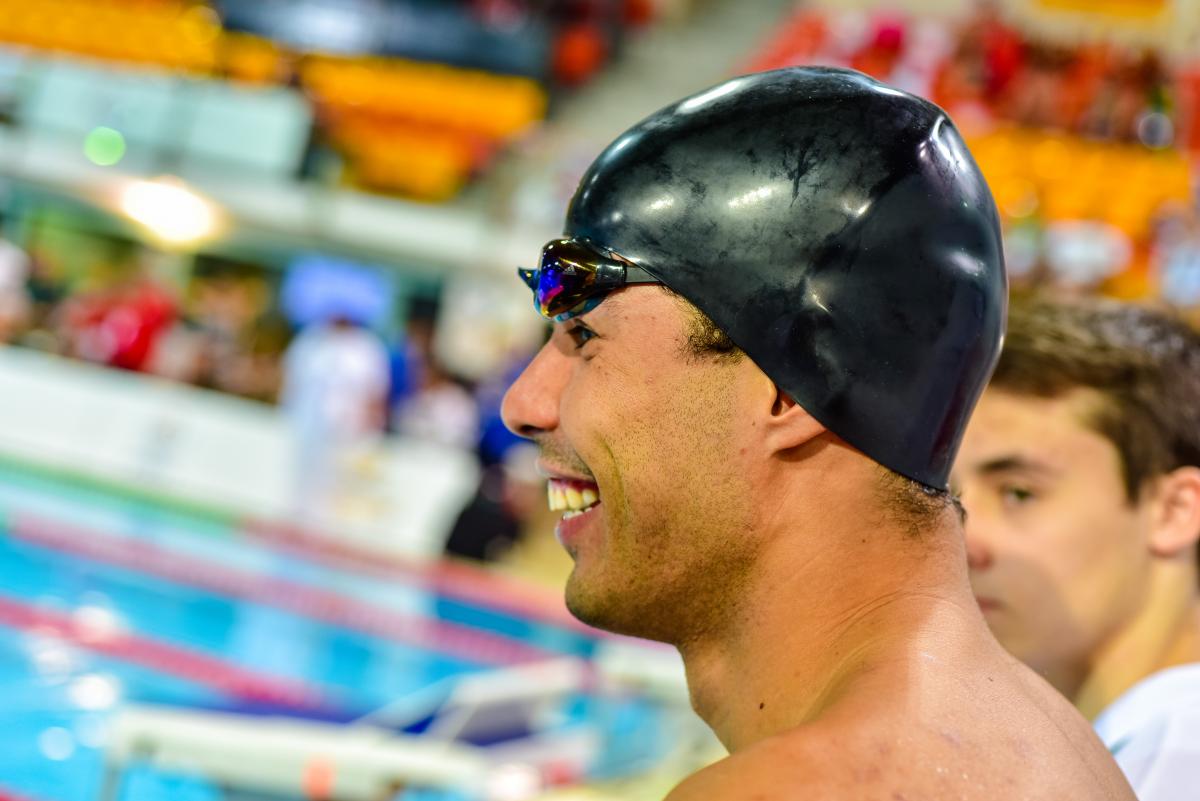 ⒸPedro Vasconcelos
ICF Para canoe World Championships
Australia's Curtis McGrath put an end to Austria's Markus Swoboda winning streak in Duisburg, Germany. In the women's KL1, Edina Muller finished first just ahead Great Britain's Jeanette Chippington. Full results can be found on the ICF's website.
2016 Para World Sailing Championships
The USA's crew took gold in a breathtaking sonar class final race, Poland's Monika Gibes and Piotr Cichocki won the SKUD18 world title and Germany's Heiko Kroeger topped the podium in the 2.4 Norlin OD. Full results are available here.
2016 IPC Swimming European Open Championships
The event took place in Funchal on the island of Madeira, Portugal from 30 April-7 May, and saw 28 world records fall. Belarus´ Ihar Boki ended as the most decorated swimmer with six golds and one bronze medal, whilst Brazil's Daniel Dias reasserted he will be the man to beat at Rio 2016 after winning two golds, three silvers and breaking his own 50m backstroke S5 world record in Funchal.
Wheelchair Fencing
• Wheelchair Fencing European Championships 2016
The event was held on 22 May in Casale Monferrato, Italy, and saw local star Beatrice Vio defending her women's foil category B title and extending her unbeaten streak to 11. Full story.
• Wheelchair Fencing Americas Championships
Brazil topped the medal table with seven golds, five silvers and three bronzes. Sao Paulo staged the event between 26 and 29 May. Full story.
Lisbon ETU Triathlon European Championships
Germany's Martin Schulz showed great form ahead of Rio 2016, winning the men's PT4 race at the European Championships, in Portugal. Complete results can be found here.
II Para Archery Parapan American Championships
The event was held 23-29 May in San Jose, Costa Rica, and saw the USA capturing nine individual medals, three of which were gold. Complete results can be found here.
IPC Athletics Grand Prix
The fifth Grand Prix took place in Arizona, USA, with Great Britain's Aled Davies (shot put F42) and USA's David Blair (discus F44) setting two world records. More than 270 Para athletes from 16 countries competed.
Four days later, the Grand Prix circuit moved to Rio, Brazil, which doubled up as a Test Event for September's Paralympic Games. Denmark's Daniel Jorgensen lowered the long jump T42 world record and Brazil's Daniel Tavares Martins did the same in the 400m T20.
Nottwil, Switzerland, hosted the seventh Grand Prix between 26 and 29 May, with more than 380 Para athletes from 50 countries competing. Great Britain´s broke four world records in the T33 class, whilst USA´s Tatyana McFadden won 10 out of 10 races.
• Nottwil day three morning review
• Nottwil day three evening review
• Nottwil day four morning review
• Nottwil day four evening review
IPC Shooting World Cup, Szczecin, Poland
Around 140 athletes from more than 35 countries attended this event, which served as preparation for the Rio 2016 Paralympic Games. The R4 (mixed 10m air rifle standing SH2) event was the highlight of the competition, with Australia's Luke Cain beating New Zealand's Michael Johnson with the last shot.
BNP Paribas World Team Cup, Tokyo, Japan
World No. 1 Stephane Houdet and world No. 3 Nicolas Peifer helped France lift its seventh World Team Cup men's title, following a win over hosts Japan 2-0 in the final. Complete results are available at the International Tennis Federation website.
UCI Para cycling Road World Cup
The first leg of the Road World Cup was staged in Pietermaritzburg, South Africa, with the hosts dominating the event with 19 wins.
Ostend, Belgium, hosted the second leg of the series from 20-22 May. Germany topped the medal table with 10 golds.
Wheelchair dance sport
• Suomi Open
Ukraine's world champions Nadiia and Ivan Sivak won double gold in Lohja, Finland, on their 2016 debut. Full story.
• Mainhatten Cup
Ukraine dominated the event, held in Frankfurt, Germany, on 28-29 May, with seven golds, two silvers and one bronze medal. Full story.
2016 Yokohama International Triathlon Union (ITU) World Para triathlon Event
Some of the best triathletes gathered in the Japanese city for one of the last major events ahead of Rio 2016, with great performances from Australian Bill Chaffey and Canadian Stefan Daniel. Full story.
2016 International Federation for Cerebral Palsy Football (IFCPF) Pre-Paralympic Tournament
Ukraine defeated Brazil to top the podium of the last football 7-a-side major competition ahead of the Rio 2016 Paralympic Games. Full story.
Goalball
• Rio 2016 Test Event
World champions Brazil beat Lithuania to seal the title at the Future Arena, the 2016 Paralympics goalball venue. Full story.
• Malmo Lady Intercup
Russian performed a clean sweep and was crowned champion in Malmo, Sweden, from 6-8 May. Full story.
• 6th International Goalball Tournament
China's men and Turkey's women took gold after remaining undefeated throughout the whole event. Full story.
International Table Tennis Federation Para-Table Tennis Slovenia Open
Germany's Thomas Schmidberger, Turkey's Nesim Turan and Belgium's Laurens Devos all upset top-seeds to claim men's single titles. Full story.
Blind Football Euro Challenge Cup
Romania claimed the title following a 3-2 win over Georgia on penalties in the final match. The event was held in Thessaloniki, Greece, from 5-8 May.
Three-star Para equestrian dressage competition
Belgium's Michele George and the Netherlands' Rixt van der Horst achieved a hat-trick of wins at this event in Mannhein, Germany, from 6-10 May.