Proud Paralympian and World Para Powerlifting launch webinar series
Four-part programme involving participants from three continents to focus on athletes beyond the field of play
06 May 2021
Imagen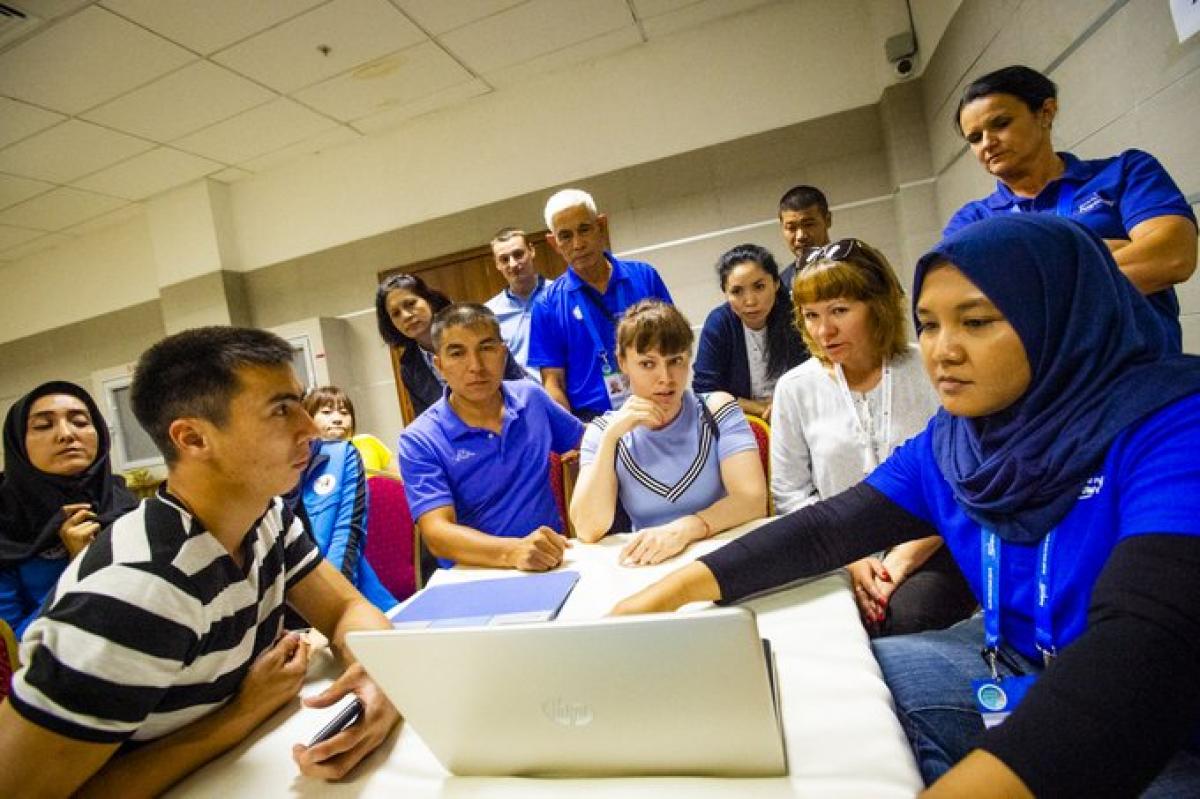 ⒸHiroki Nishioka
By Filip Ozbolt | For World Para Powerlifting
World Para Powerlifting and the International Paralympic Committee (IPC) athlete education programme Proud Paralympian have partnered to launch a series of free webinars focusing on athletes beyond the field of play.
The four-part series will kick off on Saturday (8 May) and each webinar will be open to 20 participants among powerlifters who competed in previous Paralympics and who aim to make their Games debut at Tokyo 2020 in August.
"Working with the Media" is the theme of the first session that will be delivered by Proud Paralympian Educator Daniela Luchina. 
A former Para swimming and wheelchair rugby athlete herself, the Argentinian will also deliver the third session on 10 July (complete calendar below).
"Coaches train you to be the best in the field of play, and, to enhance that, what you practise outside the field of play is as important. There is so much you can achieve through sport, but to make it even more impactful, you need to learn about many other topics", Luchina said.
"We had a year to learn how to meet virtually and realised that we can do so much even if we can't meet in person. We may be restricted to stay at home to take care of our health, so let's use the time to meet, learn and have fun even from distance", she added. 
Successful virtual experience
The partnership follows up on the successful experience of the 2020 World Para Powerlifting Webinar Series, which offered free-of-charge virtual seminars to almost 500 participants from 88 countries. 
"It's amazing to be able to provide continued professional development opportunities to a community that's keen to learn. The pandemic really provoked positive change. The webinars do not limit us or education to a single classroom or conference space", said Dillon Richardson, World Para Powerlifting Performance and Development Manager.
"It's important to engage and support our community beyond competitions and high performance, ensuring members from the grassroots through to the highest levels have access to education and are learning", Richardson added.
Participants on the Proud Paralympian & World Para Powerlifting webinars range from four regions, involving nine National Paralympic Committees (NPCs) in Africa, four in Europe, three in the Americas and two in Asia.
Para badminton player and Proud Paralympian Educator Richard Perot of France will be leading sessions number two and four.
Proud Paralympian & World Para Powerlifting Webinar Series
8 May – 4:00 PM (CET)
Session 1 - Proud Paralympian: Working with the Media
12 June – 4:00 PM (CET)
Session 2 - Proud Paralympian: Ethics, Fair Play and Sportsmanship
10 July - 4:00 PM (CET)
Session 3 - Giving Athletes a Voice: Your Place in the Movement
7 August - 4:00 PM (CET)
Session 4 - Giving Athletes a Voice: Understanding Athlete Representation
More information on other World Para Powerlifting development initiatives can be found here. 
For more information on Proud Paralympian initiatives click here.