Rio 2016 reveals calendar for 44 Olympic and Paralympic test events
Events will allow organisers to test operations and fine tune preparations for the 2016 Games
24 Mar 2015
Imagen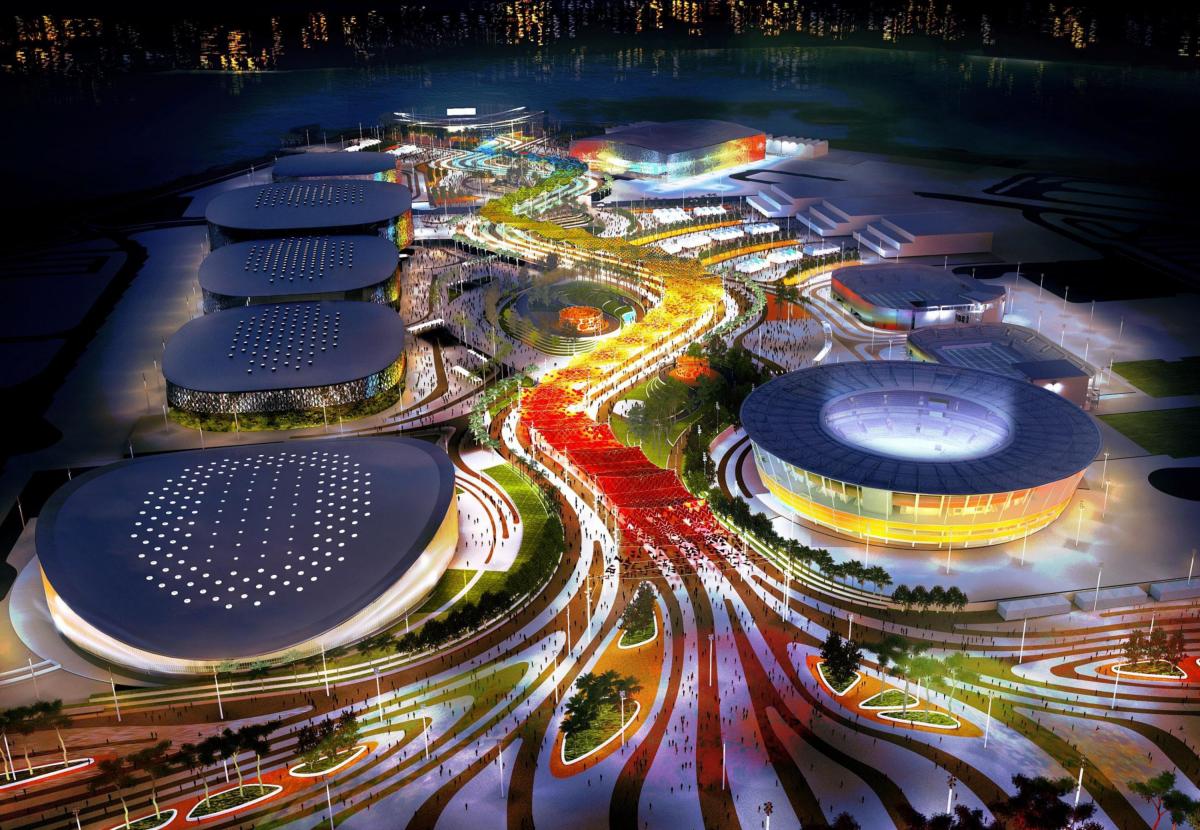 ⒸAECOM
By Rio 2016
The Rio 2016 Organising Committee for the Olympic and Paralympic Games has announced the calendar for 44 further test events to be held in preparation for the Games.
The programme will involve 34 Olympic test events, six Paralympic events, and four events which will include both Olympic and Paralympic tests. Over 7,800 athletes will get a taste of the host city and around 16,000 volunteers will participate in the test events, which will take place across 156 days of competition in total.
There will be three clusters of events, the first between July and October 2015, focusing on outdoor events. The second, from November 2015 to February 2016, will be more focused on indoor events, while the last, between March and May 2016, will allow preparations to be finalised.
"We have worked closely together with the sport federations to develop a test event calendar that will offer the best opportunity to carry out the vital testing and training required to prepare for the Games. I have no doubt we will learn many important lessons from the test events, which we will use to ensure we deliver the highest level of service possible at Games time. Just like the athletes, the organising committee is in training, gaining experience and aiming to reach peak performance in August and September 2016," said Agberto Guimaraes, Rio 2016 Executive Director of Sport and Paralympic Integration.
All events provide an important opportunity to test the competition areas and results systems, as well as integrating all the relevant stakeholders and training the team of people who will be responsible for running the events during the Games.
"Test events are a crucial part of the preparations for staging Olympic and Paralympic Games, allowing the organising committee and its partners – in particular the International Sports Federations and government partners – to test all aspects of venue operations," added Delphine Moulin, Rio 2016 Test Events General Manager.
Some of the events will be organised by the Rio 2016 Organising Committee, under the banner of the Aquece Rio ('Rio Warms Up') series, while others will be staged by the respective International Sports Federations, Brazilian Federations or the Brazilian Paralympic Committee, although Rio 2016 will test specific operations during these events.
Some events will be ticketed, while others will not be open to spectators. Ticketing information will be communicated at a later date. There will also be events in the Copacabana region – such as such as triathlon, sailing, marathon swimming and road cycling – that the public will be able to see without tickets.
In total, 45 test events will have been staged when the programme finishes in May 2016. The Aquece Rio International Sailing Regatta in August 2014 was the first Rio 2016 test event to take place.
The Paralympic test events are as follows:
2015
1-2 August, Triathlon, Fort Copacabana
4-6 September, Canoe, Lagoa Stadium
15-22 September, Archery, Sambodromo
12-14 November, Boccia, Riocentro – Pavillion 4
10-12 December, Wheelchair Tennis, Olympic Tennis Centre
2016
19-22 January, Powerlifting, Carioca Arena 2
29-21 January, Wheelchair Rugby, Carioca Arena 1
19-23 April, Swimming, Olympic Aquatics Centre
4-5 May, Goalball, Future Arena
17-21 May, Athletics, Olympic Stadium
The full calendar and further information can be found at the test event website.