​INTERNATIONAL PARTNER | BP
BP's core values are Respect, Excellence, Courage, Safety and One Team. The company sees these values reflected in both Para sport and by the incredible athletes that participate in these sports.
As an International Partner of the International Paralympic Committee (IPC), BP is pleased to have also extended its support to National Paralympic Committees in Angola, Azerbaijan, Egypt, Georgia, Great Britain, Singapore, Trinidad & Tobago, UAE and USA.
BP is of one of the world's leading international oil and gas companies. BP operates or markets its products in more than 70 countries, employs over 74,000 people and provides its customers with fuel for transportation energy for heating and light, retail services and petrochemicals products for everyday items.
 INTERNATIONAL PARTNER | CITI
Citi, an international partner of the International Paralympic Committee through to 2020, began its relationship with the Paralympic movement in 2012 when it sponsored the US Olympic Committee. Since that time, Citi has supported eight US Paralympians and has donated more than USD 100,000 to US Paralympic sport programmes. In 2018, Citi served as a sponsor of the IWRF Wheelchair Rugby World Championship in Australia, World Para Swimming Allianz European Championships in Ireland and the Asian Para Games in Indonesia.
In addition to partnering with the IPC, Citi is also partnering with National Paralympic Committees (NPCs) across four continents.
Citi is inspired by the strength and perseverance of Paralympic athletes across the globe. Their tenacity and determination has allowed them to achieve the world's most elite level of sporting excellence. The IPC's full-fledged support of these athletes reflects Citi's passion and commitment to fostering a more diverse and inclusive society. Through combined efforts with the IPC, Citi is committed to normalising disabilities and ensuring a future of greater equality and public support for the movement around the world.​​
OFFICIAL SUPPLIER | ASICS
ASICS has always believed in the positive power of sport to transform lives. Founded to inspire young people to lead healthier lives, ASICS' philosophy "Anima Sana In Corpore Sano", the Latin phrase meaning "A Sound Mind in a Sound Body", remains at the heart of everything it does. Today, as a leader in innovation within the sporting goods industry. around the world, ASICS' vision is to make sport accessible to all so that every person can lead a healthier, happier life. The partnership with the IPC, is part of ASICS' commitment to make this vision a reality.

Paralympians' courage and determination inspires and gives hope to people around the world. Through its' partnership with the IPC, which runs from 2018-2020, ASICS will not only provide products and services as the Official Supplier of the IPC, but will also support the awareness and promotion of the Paralympic Movement. Working together with all IPC members, partners and athletes, ASICS aims to help create a truly inclusive, healthy. and sustainable society.
OFFICIAL SUPPLIER | DB SCHENKER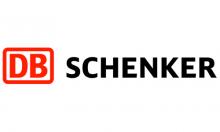 The IPC and DB Schenker have been working together since Athens 2004. DB Schenker provides the IPC with logistics, freight forwarding and customs clearance services for the Sochi 2014 and Rio 2016 Paralympic Games as well as other key IPC events.
DB Schenker stands for the transportation and logistics activities of Deutsche Bahn. The logistics division of DB is the world's second largest transportation and logistics service provider based on sales and performance.
With around 2,000 locations in all of the world's most important economic regions, DB Schenker has a global network geared toward customer service, quality and sustainability.
This success is owed primarily to DB Schenker's 96,000 employees, all of whom place customer satisfaction and quality at the center of their work. DB Schenker stands for performance, service and safety, regardless of the complexity or extent of logistics tasks and requirements.
International sporting events demand much of all involved. That includes the athletes/Para athletes competing as well as the logistics experts behind the scenes. And when it comes to cultural events or concerts, DB Schenker always strikes the right chord and offers sports and event logistics at the highest international level.
We at DB Schenker offer complex global transportation and logistics services. Thanks to our many years of experience, we develop logistics solutions from a single source and customise them according to your specific needs.
OFFICIAL SUPPLIER | NIELSEN SPORTS
Nielsen Sports, the global leader in insights, analytics and consulting solutions in sport has been a valued supplier of the International Paralympic Committee (IPC) since 2003. The focus of their collaboration will be to help the IPC optimise its commercial strategy leading up to the Tokyo 2020 Paralympic Games.
Nielsen Sports will help to analyse new revenue streams for the IPC which could also become a blueprint for National Paralympic Committees. For example, identifying best possible target groups and embedding partners and sponsors into social communications.
As the IPC's preferred research and consulting solutions partner, Nielsen Sports will also provide TV media valuation and market research. For the first time, Nielsen Sports will also be providing the IPC with a comprehensive digital strategy as well as digital evaluation monitoring and measurement.
GOVERNMENTAL PARTNERS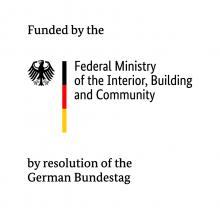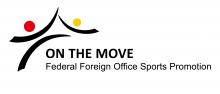 The German Ministry of the Interior, the regional government of North Rhine-Westphalia and the City of Bonn are partnering with the International Paralympic Committee to provide financial support.
EDUCATIONAL PARTNER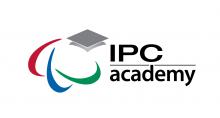 The IPC Academy is a partnership between the IPC and the World Academy of Sport (WAoS). It is the education division of the IPC which aims to improve educational standards of sport throughout the Paralympic Movement. 
LATEST PARTNERS NEWS