Former Swedish star traversing Nicaragua jungles
Despite retiring from wheelchair tennis as a player, Niclas Rodhborn continues to help people with an impairment around the world.
18 Apr 2013
Imagen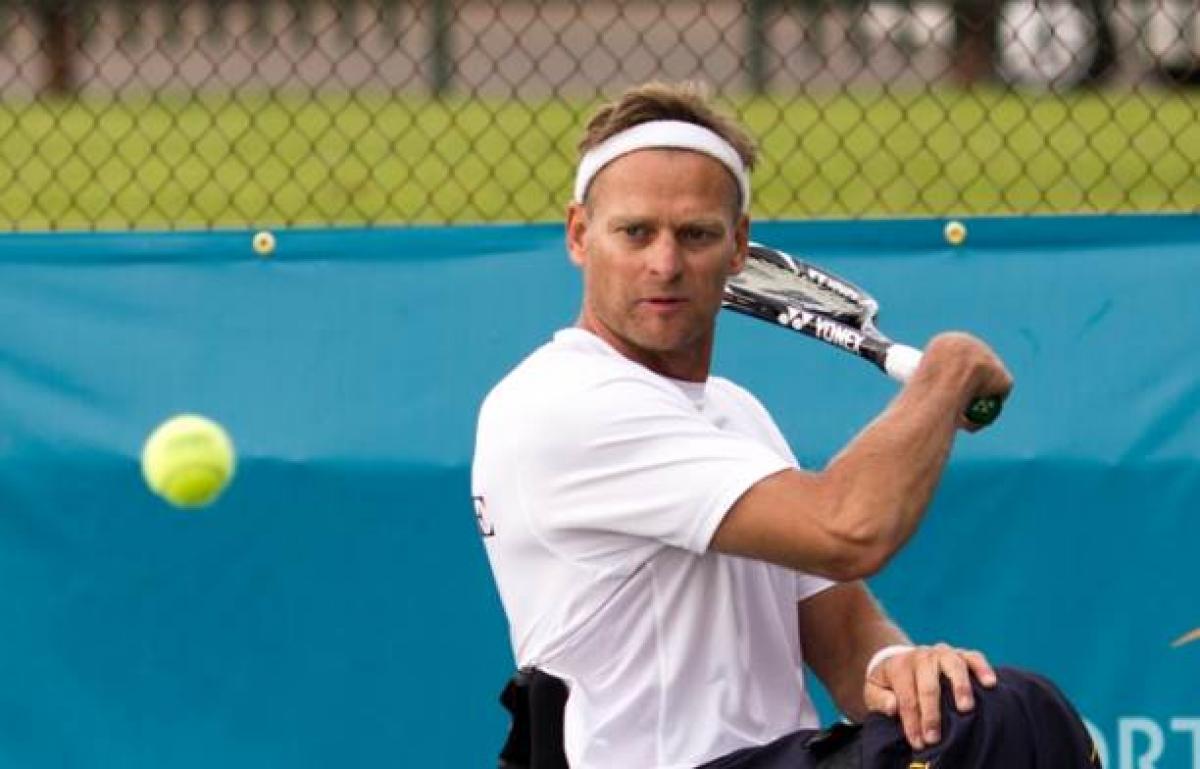 ⒸITF
By Aaron Bauer | For the IPC
"The aim is to help each other so everybody makes it to the pacific coast of Nicaragua, no one of us could do this alone, and we have different qualities because of different handicaps."
After breaking his back in 1988, Niclas Rodhborn began playing wheelchair tennis six months later.
By 1990, he joined the NEC Wheelchair Tennis Tour, making his national team debut that same year at a World Team Cup event in Irvine, California, in the USA.
Now, 22 years later, the Swedish all-time leader in World Team Cup appearances looks to continue his love of the sport through managing, improving wheelchair tennis, and helping grow the profile of people with an impairment.
Growing the sport
Rodhborn remains active in Swedish wheelchair tennis even into his retirement.
He currently serves on a committee that addresses the challenges and potential growth for the sport in Sweden.
"The sport is very small here, we have between 30-60 players active," Rodhborn said.
"We are a small country and we must fly to get to the tournaments in central Europe. It is expensive, so many players give up because they can't afford it. Also, many have a handicap like me and for us the sport is too unfair to be able to climb the ranking to the top no matter how talented and dedicated you are."
Rodhborn is referring to the fact he has no working muscles in the lower half of his body or core, which causes deficiency in balance and overall strength. Wheelchair tennis does not have different classifications for amputees and those with spinal injuries like most other para-sports.
"A new category is the only solution to make the sport more fair," said Rodhborn, who despite his condition rose to 11th overall in the world in 2002.
Rodhborn said that he and others have sent a proposal to the International Tennis Federation (ITF) to create a new category on the Tour for those with spinal injuries to "to make the sport more fair and welcoming all handicaps."
Managing and commentating
When he is not working on bettering the sport off the court, Rodhborn is also working with the next generation of Swedish wheelchair tennis players. Rodhborn will manage the Swedish national team ahead of the 2013 World Team Cup in Antalya, Turkey.
"I will manage the team probably up until the Paralympics in Rio 2016, then we will see."
In 2012, Sweden defeated Belgium and Austria before losing to the Netherlands and Japan in the playoffs, finishing fourth in the WG1.
In addition to managing the Swedish national team, Rodhborn will continue his job of commentating WTA and ATP tennis events for EuroSport.
Each year Rodhborn works the three major Grand Slams (Australian Open, French Open, and US Open), in addition to smaller tournaments.
He has worked on 14 tournaments so far, and "will keep on commentating for EuroSport as much as they wants me to work for them."
Traversing the jungles of Nicaragua
Commentating on EuroSport is not Rodhborn's only foray into television.
Currently, he is one of 10 individuals with an impairment staring in the Swedish television show "Mot Olla Odds." Translating to "Beyond All Odds," the show is a remake of the popular British reality television program "Beyond Boundaries."
For the show Rodhborn and nine other individuals traversed the jungles of Nicaragua travelling from the Atlantic to Pacific Oceans in 28 days.
"We walk everyday for 28 days and it's a total of 500 km," said Rodhborn recounting his experience.
"We sleep in tents in the night and we live without a toilet or running water the whole time. We only sleep one night in every place so we must put up the camp every night after been walking nine hours. (We) wake up at five o'clock every morning to take down the camp, get breakfast, and then walk again.
"The aim is to help each other so everybody makes it to the pacific coast of Nicaragua, no one of us could do this alone, and we have different qualities because of different handicaps."
As Rodhborn transitions into a new phase of his wheelchair tennis career, he continues to work for the sport in all facets.
Whether it is through commentating or actively working to improve the sport behind the scenes, Sweden's all-time World Team Cup appearance leader will be there.
Related Images