Holiday hotspot with Switzerland's Marcel Hug
The two-time Paralympic champion tells us where he likes to relax and holiday.
09 Apr 2017
Imagen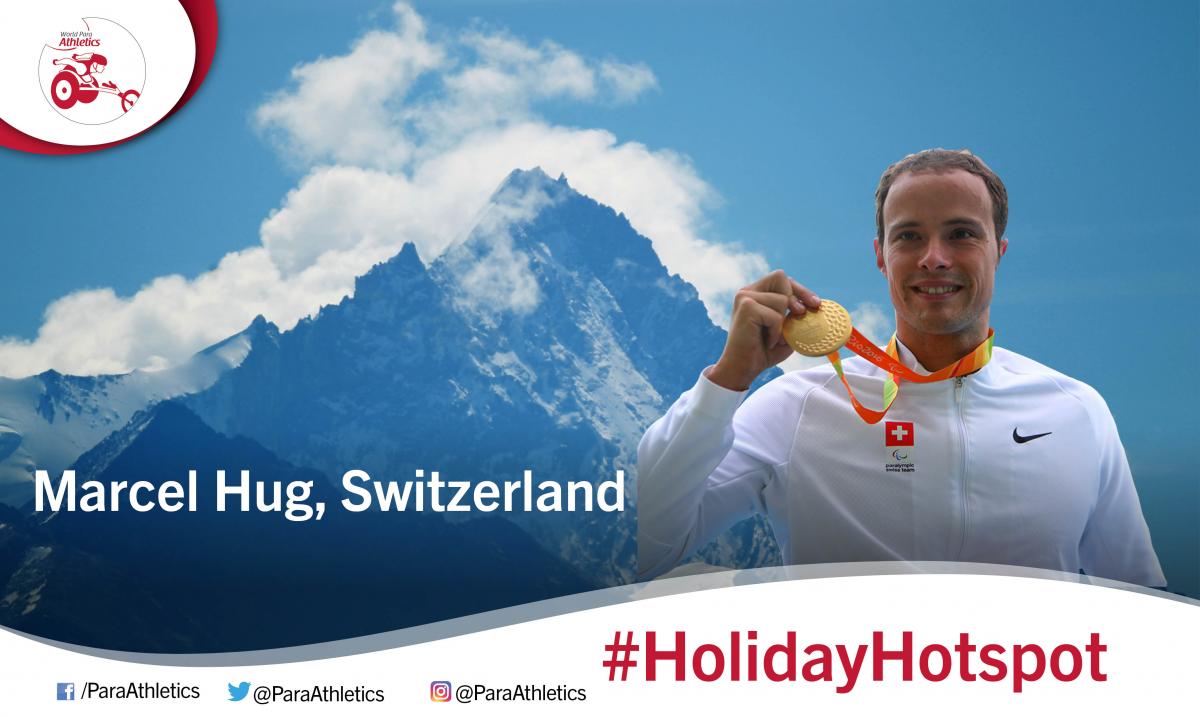 It is marathon season again, with the Boston marathon taking place on 17 April and the London marathon six days later. So this week's Holiday Hotspot comes from the man who won all six major marathons in 2016, Swiss star Marcel Hug.
The 31-year-old won gold in the 800m T54 and marathon at Rio 2016 as well as silver in the 1,500m and 5,000m T54.
Marcel Hug – My Holiday Hotspot:
I would say the most beautiful place for holidays is the Swiss mountains. It's true. In other countries there are lots of nice places too – I went to Cuba recently and I also went on a cruise for the first time which was also a nice experience.
My two essential items:
It would be very important to have a book, and of course Swiss chocolate.
Hug will be one of around 1,300 athletes from over 100 countries competing at the London 2017 World Para Athletics Championships. To buy tickets, please click here.