Three champions line up to defend their judo titles
Four titles up for grabs on day two of Paralympic judo.
31 Aug 2012
Imagen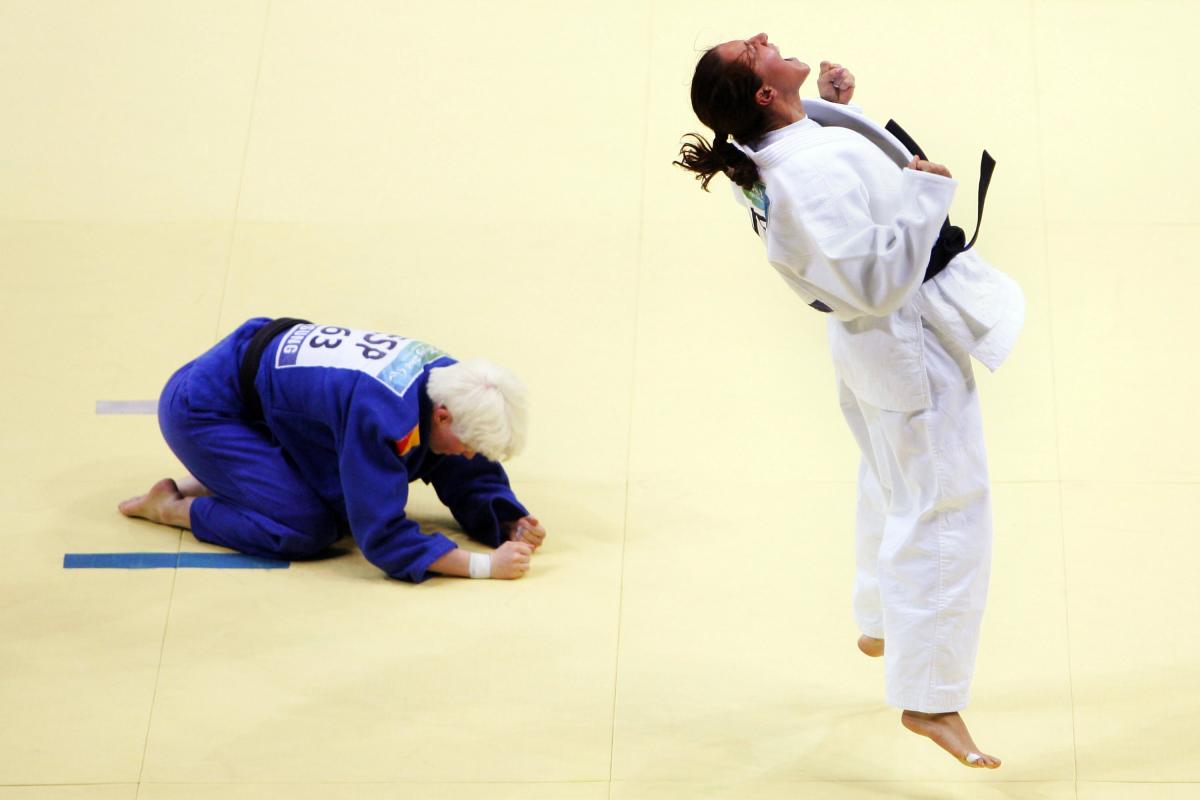 ⒸGetty Images
"I knew it was my moment, I've been working for that all my life."
Judo will enter its second day of competition with another four titles up for grabs. Judokas will compete in the women's -57kg and -63kg, and the men's -73kg and -81kg divisions.
Several judokas are returning to defend their titles from Beijing. Eduado Avila Sanchez of Mexico is back to contest his -73kg title. He was originally encouraged to take up judo by his father and started training at the age of six. Three years later he decided to give it up, only to return to the mat aged 15. Avila Sanchez made his debut in Beijing and hopes to keep up his unbeaten Paralympic run.
Isao Cruz Alonso of Cuba in the -81kg division is also returning to defend his title. He spends seven hours a day training and made his Paralympic Games debut at Sydney 2000, winning gold. Cruz Alonso did not attend the Athens 2004 Paralympic Games, but returned strongly in Beijing to win his second Paralympic gold medal. Like Avila Sanchez, Cruz Alonso is also on an unbeaten Paralympic run and he believes his philosophy of "The only way to victory is training" will keep him secure in his position.
Naomi Soazo is also defending her -63kg title from Beijing. Soazo is Venezuela's only Paralympic gold medallist and was chosen to be her team's flag bearer in the opening ceremony on Wednesday (29 August). Soazo comes from a judo obsessed family, with her father Humberto being a well known coach.
Soazo is convinced that her visual impairment does not hold her back from being successful in her sport. She said: "As this is a contact sport, you can really tell if a person is tense or not, if she moves one way or the other, how she reacts to your movements, so those are the details I look for."
Soazo is also very confident about her ability and the work she has put into chasing her dream, but she always knew she could do it. "I wanted it so bad, I just fought hard to get it. I knew I could do it, I knew it was inside of me. I knew it was my moment, I've been working for that all my life."