World Para Swimming launches new Citi Para Swimming World Series
Next season to include nine Series across four continents from February to November with new dates for Singapore announced
08 Sep 2022
Imagen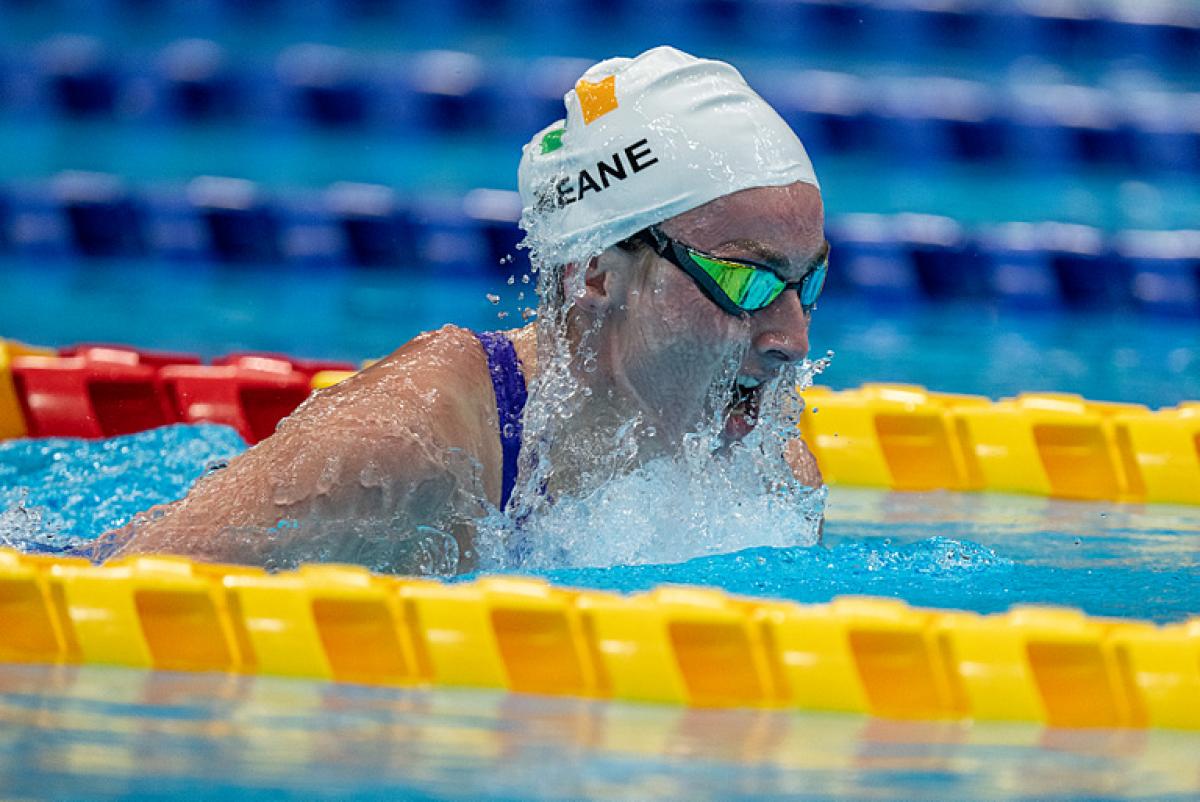 ⒸOIS/Bob Martin
By World Para Swimming
The world's best Para swimmers will meet across the globe in 2023 in the new Citi Para Swimming World Series.  
Seven years after its launch the World Series will have a new format, more events, and an exclusive title partner as Citi continues its long-standing support to World Para Swimming in the 2023 and 2024 seasons.  
The Citi Para Swimming World Series is set to run from February to November in nine cities in the Americas, Asia, Europe and Oceania. 
Melbourne, Australia will kick off the season from 17 to 19 February followed by Lignano Sabbiadoro, Italy and Sheffield, Great Britain in March.  
Minneapolis**, USA will host the Citi Para Swimming World Series in April with the season then moving to Singapore at the end of the month, with Germany and France hosting Series in May.  
Mexico will welcome the World Series in October 2023 with a final stop in Greece still to be confirmed. The complete tentative calendar can be found below.  
Craig Nicholson, Head of World Para Swimming, said: "It is great to be able to announce the calendar for the 2023 and 2024 Citi Para Swimming World Series. We are proud to have Citi as the title partner of the new Series. It was a key objective for the sport to be able to communicate the calendar further in advance to allow teams and athletes more time to plan their programmes through the seasons."  
"We are also pleased to have four new hosts that will extend the opportunities for international racing to nine events across the year, in four out of five regional areas. The partnership with Citi will help to further grow the World Series and provide volunteer opportunities at the events," Nicholson added. 
"Our team is excited to continue to help drive growth of Para sports through International Federations and change perceptions of people with disabilities," said Ryan Djabbarah, Citi's Global Head of Sponsorships, Entertainment & Experiential, "Since 20128, Citi has supported Para swimmers from around the globe and we look forward to seeing these incredible athletes compete on the world stage." 
Ireland's Para swimmer Ellen Keane said: "I'm so excited to see the announcement of the Citi Para Swimming World Series calendar for 2023 and 2024. The World Series events are integral part of the Para swimming calendar. As an athlete they are a great opportunity for race practise and to compete against the best in the world. The provide important pit stops on the road to the Paralympic Games. I can't wait to be back racing again at the World Series events." 
Liliana Suarez, President of the Mexican Paralympic Committee, said: "The Mexican Paralympic Committee (COPAME) is more than happy to be part of the Citi Para Swimming World Series following our first event in 2022. Mexico is showing it is ready to receive Para swimmers from around the world." 
                                       Citi Para Swimming World Series 2023-2024 Tentative Calendar 
2023 Dates
Hosts
2024 Dates
Hosts
17-19 Feb
Australia
Melbourne
2-4 Feb
Great Britain
Aberdeen
9-12 Mar
Italy
Lignano
16-18 Feb
Australia
Melbourne
16-19 Mar
Great Britain
Sheffield
14-17 Mar
Italy
Lignano
20-22 Apr
USA
Minneapolis
18-22 Apr
USA
TBC
29 Apr-1 May
Singapore
Singapore
3-5 May
Singapore
Singapore
11-14 May
Germany
Berlin
6-9 Jun
France
Limoges
26-28 May
France
Limoges
20-23 Jun
Germany
Berlin
5-8 Oct
Mexico
Tijuana
21-24 Nov
Mexico
Tijuana
9-12 Nov
Greece*
Athens
7-10 Dec
Greece*
Athens
*Hosts marked with an asterisk are subject to a signed Host Agreement. 
** The article was first published on 18 July 2022, amended on 8 September 2022 with the updated dates for the Singapore 2023 World Series, and on 21 February 2023 to include Minneapolis as host city of the Citi Para Swimming World Series USA.