Kendra Lancaster: Time to soak up the atmosphere
The Paralympics do not come around every day, so be sure to take it all in says USA's Kendra Lancaster.
29 Aug 2012
Imagen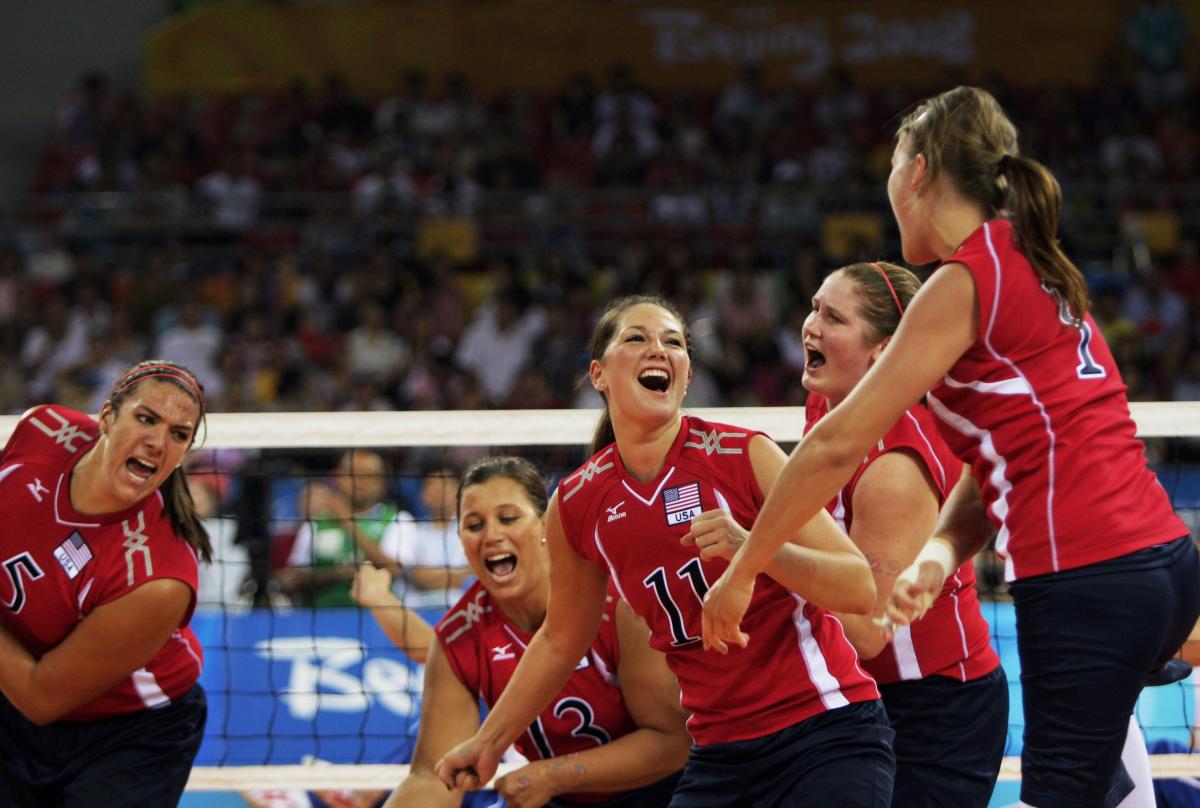 ⒸGetty Images
"May you soak up every last second of it, because at the very least it will be another four years until you get that taste again."
As I sat down to write this blog, several things went through my mind:
1. It's 10:40 p.m. the night before our flight to Amsterdam for acclimation camp and I'm still not done packing. For those of you who know me at all, this is no surprise.
2. It's less than 13 days until the start of the 2012 London Paralympic Games. Oh boy.
3. Where on earth did the last four years go?!
4. This is my third Games. Holy cow, where did the last eight years go?! I suddenly feel old.
5. No wait, I'm seasoned. That makes me feel better… Isn't that what old people say?
Focus, Kendra.
Thinking about the upcoming weeks gets the butterflies going, but I don't think it's quite hit me yet that tomorrow, when we leave, we'll be on our way to the Paralympic Games.
The USA women's Sitting Volleyball team is better prepared to reach our dream of gold than ever before in our history, and I can't describe to you how exciting that is to me.
Other than the obvious perks of becoming Paralympic champions, winning gold will be the perfect addition to the existing bronze (Athens '04) and silver (Beijing, '08) medals.
Alone, they are a testament to the strength of the USA women's Sitting Volleyball programme, which is less than 10 years old.
I've been fortunate enough to have been a part of it for a little over eight of those years and have been able to see the transformation from a rag tag group of women to a team that is ranked second in the world and a force to be reckoned with. We have eight returning players from Beijing—four of whom also played in Athens—and a bench so deep that any six players could be on the court come game time, a luxury few teams have.
Really all I can think about is how I cannot wait to get to London, to walk into the Olympic Stadium in front of thousands of people, behind a sign that says "United States of America" that is followed followed by our flag of red, white, and blue. That feeling you get at that moment is the reason why we all fight to be the lucky few who get a second, third, or even fourth taste. It's an addicting drug that can't be duplicated, and as such, much sacrifice is required to be able to experience it. Some of us don't make it, even despite giving all they have for just a chance at it. Ask any athlete, from any country or sport, and you'll find that this is really why we put ourselves through it all. It's not the hardware or the new clothes; it's much more than that. It's representing your country, where you came from, and all of your loved ones back home in a battle to prove who the best really is. It's the journey on a road paved by blood, sweat, tears, and hours spent in training, one that hopefully ends at the top of a three-tiered podium. It's a stadium full of fans cheering, waving flags, and chanting "USA"… all of it for you. How many times have we heard athletes announcing at the end of a Games that they are retiring from their sport, only to see them return to the next? The answer is many, and I have to admit that I'm one of them. I'm addicted, and I know I'm not alone.
Good luck to all of the athletes as they take the court/field/pool/arena. And may you soak up every last second of it, because at the very least it will be another four years until you get that taste again.