Rob Richardson: A sitting volleyball how-to guide
British sitting volleyball captain teaches you how to slide, move like a demon and do trick shots on the court.
27 Jun 2013
Imagen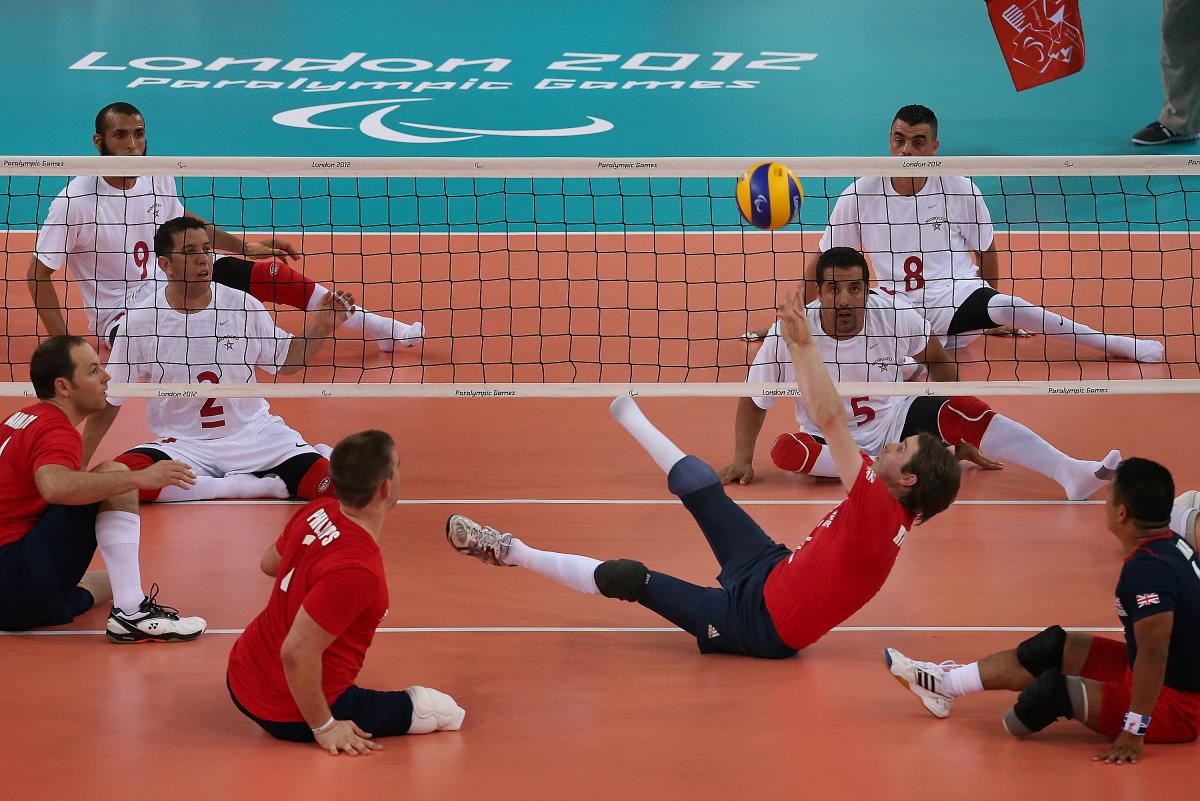 ⒸGetty Images
By Rob Richardson
So, the first question is always: "Isn't it very dangerous playing volleyball in wheelchairs?"
There are some fairly common questions that all athletes get asked, and for me as a sitting volleyball player, it always starts with the same two questions.
(Actually, before all of that, I have to clarify that it is called sitting volleyball, not sit-down volleyball or seated volleyball.)
So, the first question is always: "Isn't it very dangerous playing volleyball in wheelchairs?"
I respond with a "Yes, it would be highly dangerous to have 12 wheelchairs rushing around on 10x6m court, but luckily we just sit ourselves on the floor and slide around."
Secondly, as they look amazed by the thought of it, they ask "how on earth do you move?"
So, here is my how-to guide to sitting volleyball, from movement, to volleying and to some excellent little trick shots which coaches hate.
First off, movement. The trick here is understanding your abilities, so if you have feet use them to help you move faster.
If you are a double-amputee, don't try and use your feet, as I imagine they will be in the changing room still.
On the flip side, if you have no legs, you have less weight and can move faster across the court.
Your movement across court should be a slide, hence why we like to play on courts which don't have much resistance, normally made from Taraflex.
If you move like you are riding a pony, then not only will it be slower, but you'll find yourself pretty sore come the next morning. You don't need to move huge distances either, the aim of moving is to try and get your body underneath the ball so you can play it to your teammates.
Iran's coach once said that you all you really need is to be able to move 35cm in each direction, which is fairly exact.
You are now moving like a demon, so it's onto playing the ball. In simple terms, use whatever part of the body you want to stop the ball from hitting the floor, so if you need to use your face to deliver the perfect pass to your teammates then so be it.
You have three touches to get the ball over the net, the first touch is the pass, which should be nice and high and toward your setter (the player who controls the game and the role I play).
The setter then uses the second touch to set up the third touch, the hit. Also known as the spike, this is where the power comes into play.
Then comes the fun part – the trick shots. These are all shots which are mostly unnecessary, like step overs in football and alley-oops in basketball, but they do make you feel a certain mental edge over your opponents.
Unless they go wrong. Then you just look stupid.
I'll let Danny Kinda, the master of volleyball tricks, guide you through these shots. They include shots called the pancake, the gator and much more.
And in my team, if you get it wrong then here is a forfeit which involves donning Great Britain boxer shorts and explaining yourself to the world, as I am doing here after an epic fail against Russia at the World Championships.
That's my brief how-to guide, but if you want more, and done in a much more serious way, then check out the newly launched VolleySlide.
It's got coaching tips, master classes and interviews with all the leading players and information on how you can get started in the game.
Good luck!
Related Images