Stuart Lieberman: 20 reasons to watch Lyon 2013
The IPC's Editorial Co-ordinator takes a look beyond the names on the stat sheet heading into the IPC Athletics World Championships.
17 Jul 2013
Imagen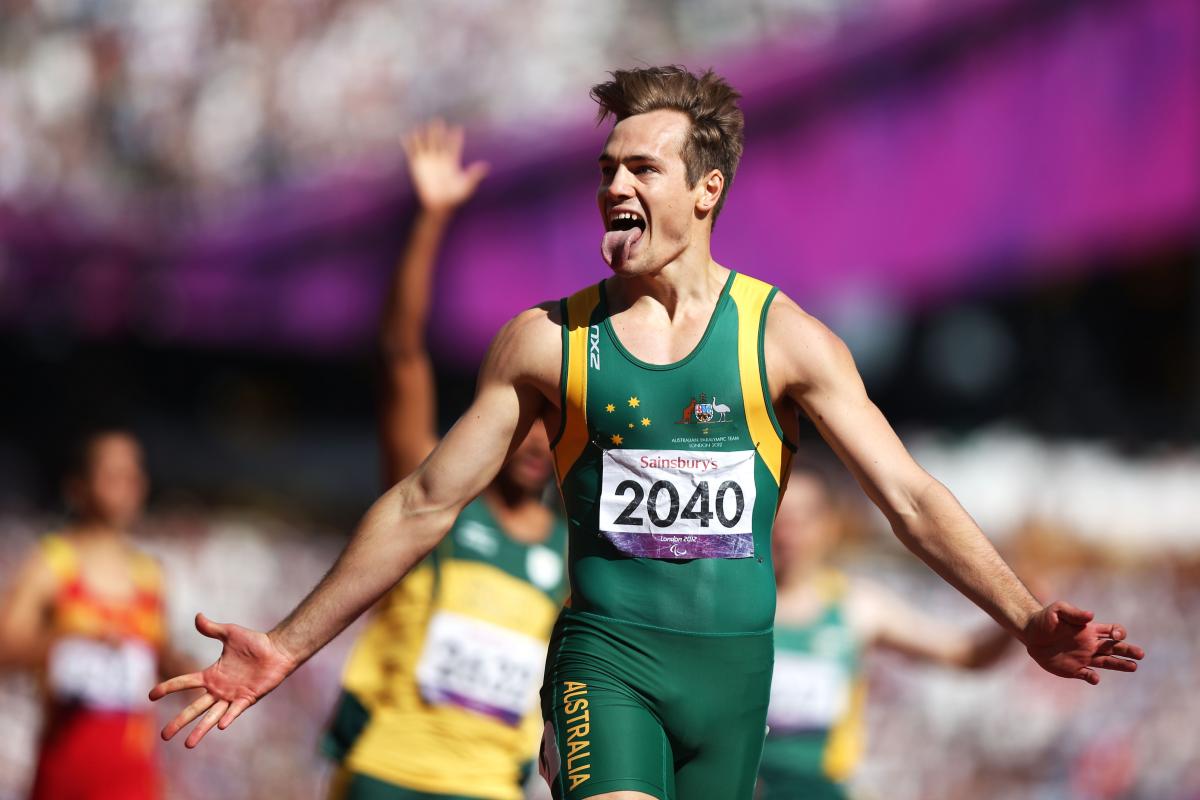 ⒸGetty Images
Here are 20 reasons to watch the Championships based more on the personalities and back stories of the athletes taking part.
With the IPC Athletics World Championships about to begin in just four days in Lyon, France, you hopefully have enough storylines to peak your interest by now.
But if not, and if you're looking for more than just names next to world records on a stat sheet, here are 20 reasons to watch the Championships based more on the personalities and back stories of the athletes taking part.
1. Evan O'Hanlon and Scott Reardon: Grab your coffee as you read through this blog because we're starting with these two Australian sprinters coached by Iryna Dvoskina, otherwise known as the "coffee bros." The coffee connoisseurs always have a cup before they race. Watch out for them in the T38 and T42 classes, respectively.
2. Mohamed Chida: Speaking of O'Hanlon, Chida will be his main challenger in the 400m T38. Chida was formerly a volunteer for NPC Tunisia before being diagnosed with cerebral palsy after a car accident. He then turned into a para-star on the track in no time, making the podium at London 2012.
3. Hannah Cockroft: The family of the double-Paralympic champion have been just as entertaining as the wheelchair racer herself. Her father, Graham, is notoriously known for always being in the stands and being the parent any top athlete would dream to have.
4. "The Beast": The nickname given to USA's top wheelchair racer, Tatyana McFadden, is no joke. She is always seen smiling and laughing off the track, but when she's at the start line, she looks like an animal ready to pounce. The Beast will go for six golds in Lyon.
5. Bermuda's rising star: Jessica Cooper Lewis just took up athletics a few years ago after being inspired by the USA's Anjali Forber-Pratt, who came to visit her on the island. Within no time, she's become a star in her home country and has increased visibility for the Paralympic Movement there.
6. "Swiss Silver Bullet": Marcel Hug, the favourite in the men's T54 wheelchair division, is known for his humble, laid-back approach among the media. He's almost too polite. But if he finally wins multiple golds, will we see a different, more verbose Hug?
7. "Blade Babe": If we're rolling off nicknames, we can't miss this one. Dutch sprint sensation Marlou van Rhijn has quickly become one of the world's most marketable para-athletes. With Nike and Ottobock behind her already, can she pick up more sponsors with top performances in Lyon?
8. Rwanda's rise: Coaches from Agitos Foundation athletics workshops in Rwanda will be present in Lyon – showcasing a true sidelines story of a journey form grassroots to the elite.
9. Paralympic pick-up lines and Taylor Swift: American long jumper Lex Gillette and wheelchair racer Brian Siemann are both talented outside of competition – Gillette for his notorious pick-up lines blog and Siemann for his impersonations of the singing superstar. What would happen if you combined their talents in Lyon?
10. Alphanso Cunningham: When you think of Jamaica, reggae music, beaches and Usain Bolt probably comes to mind. But this Paralympic javelin champion has single handedly started to raise the profile of para-athletics in the region and will have a lot of eyes on him in Lyon.
11. Na Mi's wait: China's two-time defending Paralympic champion in the discus and shot put F37 events admits she cannot handle the lead-up to a competition, as she's always over-anxious. What will she be doing in Lyon before taking to the field?
12. What comes after a house: Namibia's Johanna Benson received a house in Walvis Bay after becoming the first female from her country to win a Paralympic gold at London 2012. She's on even better form heading into Lyon. So what will she get if she wins another T37 title?
13. Alan Fonteles Oliveira: Is all the hype around the Brazilian Paralympic Champion simply just hype, or is he for real? It's finally time to see whether is London 2012 performance was a fluke or if he can truly be called one of the Movement's biggest stars on the road to Rio 2016. Funny thing is, he's had more media coverage in Great Britain than in his home country.
14. Ilse Hayes: Perhaps the top sprinter in Lyon you've never heard of, South Africa's visually impaired star used to compete in tennis and gymnastics before her loss of vision forced her to quit. She won't be quitting her athletics career, though, and could be the world's next Terezinha Guilhermina.
15. April Holmes: Is this American superstar sprinter past her prime, or will the T44 athlete continue on to the Rio Games? Lyon 2013 should give us a good indication for Holmes, who is arguably one of the greatest public speakers in the Paralympic Movement.
16. Tunnel vision: If you've driven through the Tyne tunnels in northeast England lately, you may have noticed they've had a name change. The southbound tunnel was named Josh Cassidy after the Canadian T54 wheelchair racer, whose sights are set only on gold in Lyon. He is also a Toronto 2015 ambassador.
17. Kota Hokinoue: As one of Cassidy's competitors in the T54 class, Hokinoue is one of the athletes from the far east who likes to document his journey. There's not enough space here to tell his story, but head on over to his website for more information.
18. California dreamin': France's Arnaud Assoumani, a double silver medallist at London 2012 and a member of the IPC Athletes' Council, has spent the winter training in California, USA. Now he's headed home for the World Championships on his home lawn. Will they time away to maintain his focus pay off?
19. Rudy Garcia-Tolson: Speaking of California, this American from the golden state is now a couple of years into his transition from a Paralympic Champion swimmer to a T42 sprinter. If you're fan of the word "inspiration," you may want to start following his journey on Twitter.
20. Jonnie Peacock and Richard Browne: Some people are saying the British and American 100m T44 sprinters are having a war of words on Twitter, while others argue they appear as good friends just sparking conversation. What's your take, and what will be the outcome in Lyon?
Related Images