Britain's Bayley an Energizer Bunny
As the world No. 1 Class 7 Para-Table Tennis player, Will Bayley's looking to light up the ExCeL arena in London.
17 Apr 2012
Imagen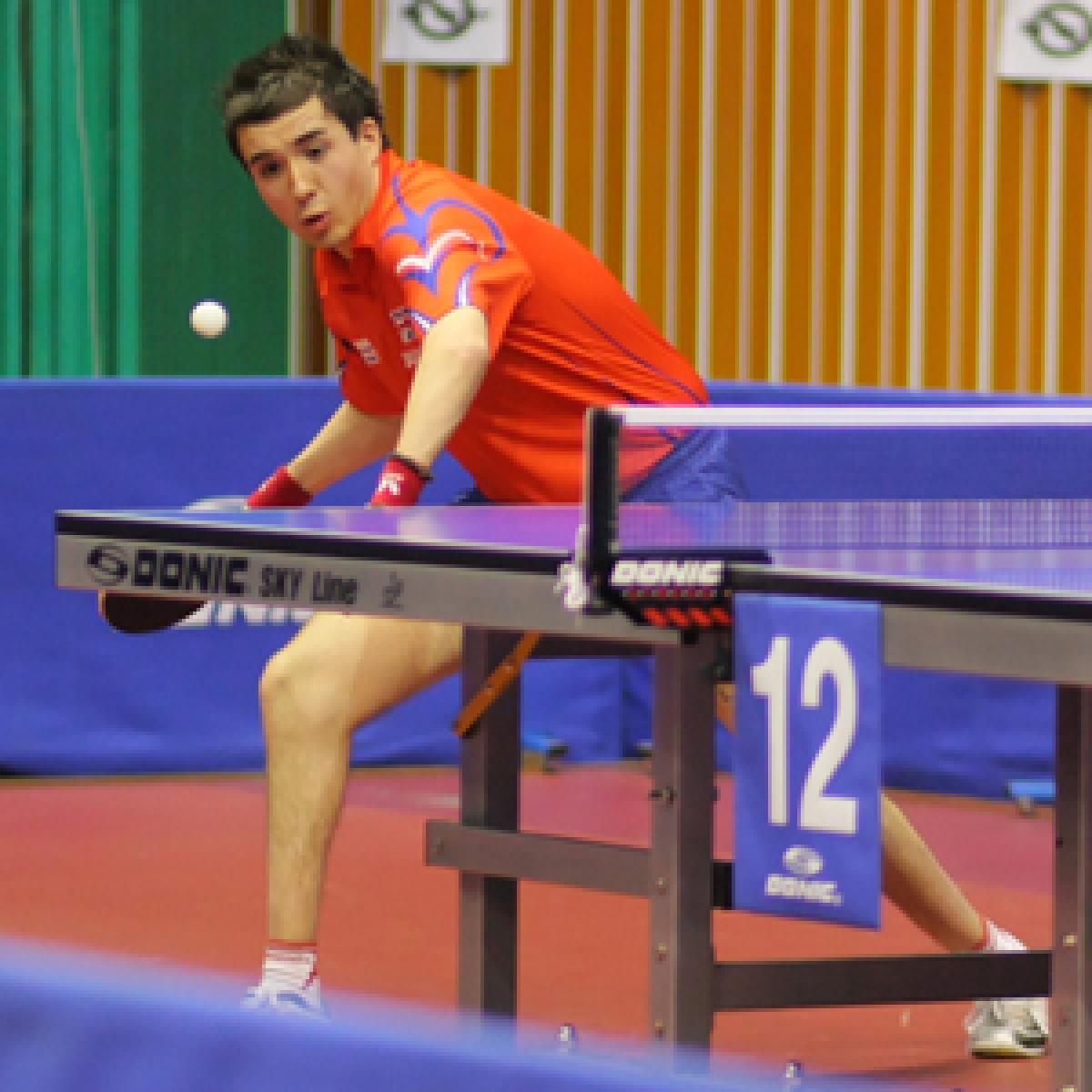 ⒸITTF
By IPC
"It's going to be all the clichés everyone says it is playing in front of a home crowd."
At seven years old, Will Bayley received a gift from his grandmother that changed his life forever.
She put a Table-Tennis table in his family's garage as he was undergoing chemotherapy for Non-Hodgkin's Lymphoma.
Seventeen years later, cancer-free, Bayley cannot stop bouncing back and forth on his feet.
The animated Brit is a fast talker, yet has all the skills to back up his chatter.
After improving his ranking one or two spots each of the last few years, Bayley is now No. 1 in Para-Table Tennis' Class 7 for standing athletes and will represent Great Britain at its home Paralympics in London this summer.
"It feels great, but now I have to live up to it," Bayley said of his top ranking.
Fighting through
Bayley, 24, never imagined getting this far in a sport.
He was born with arthrogryposis, a rare congenital disorder that affects all four limbs. His feet were splinted from birth, and he underwent his first operation aged three.
Bayley toughed out the operations and battled cancer before starting to play Table Tennis with his family in their garage in Tunbridge Wells.
He immediately noticed the Bayleys were a competitive bunch, and he did not want to miss out on the fun.
"We used to play all the time in our garage, but now they never want to play with me anymore," Bayley laughed. "I wonder why…?"
Bayley's brother, Tom, who is three years older, used to beat him at most sports growing up. Table-Tennis was the one sport Tom did not stand a chance in, and he will only now compete against his brother if he lets him win.
Bayley began entering serious competitions at 12 before eventually reaching the international ranks in the Para-Table Tennis world.
After not making it out of the preliminary rounds in his Paralympic debut at the Beijing 2008 Games, he made the quarter-finals at the 2010 World Championships in Wangju, Korea.
Bayley now trains full-time at the English Institute of Sport in Sheffield and his latest achievement was winning gold in singles at the 2011 European Championships in Split, Croatia.
Clowning around
While Bayley takes training seriously, he has become known around Great Britain as a likeable joker.
He plays practical jokes with his teammates and keeps it serene as the clown of the team.
He lives with 16-year-old teammate Ross Wilson and 20-year-old Aaron McKibbin, as well as team manager Gorazd Vecko.
"They only say they look up to me on TV interviews. They've never said it to my face," the Brit chuckled, in reference to his younger teammates.
Bayley's comical antics seep into competitions, too.
He likes to down half a can of Red Bull before every match, and if he is on a winning streak he wears the same T-Shirt until he loses.
The energized player was officially selected to Great Britain's squad in January and has been constantly seeing tables and rope ladders in the Institute of Sport ever since.
Complacency and laziness are foreign concepts to Bayley, who trains four hours every morning and another three every afternoon.
He said he expects his main rivals in London to be Ukranians Mykhaylo Popov and Maxym Nikolenko, who are ranked second and third in the world in Class 7, but that the sport has evolved so much in the last four years that anybody in the top 15 could skyrocket to the podium.
If all lines up well for Bayley, he will find himself in the men's Class 7 individual finals at 21:30 (GMT) on 2 September inside London's ExCeL arena.
"I just tell myself that if I'm nervous, then the other person probably is, too," Bayley said.
"It's going to be all the clichés everyone says it is playing in front of a home crowd."