Buffalo 2015: Japan team preview
After creating a huge upset on the international stage by beating Canada to progress to the final at Vancouver 2010, Japan are in Buffalo at the start of their road to PyeongChang 2018.
19 Apr 2015
Imagen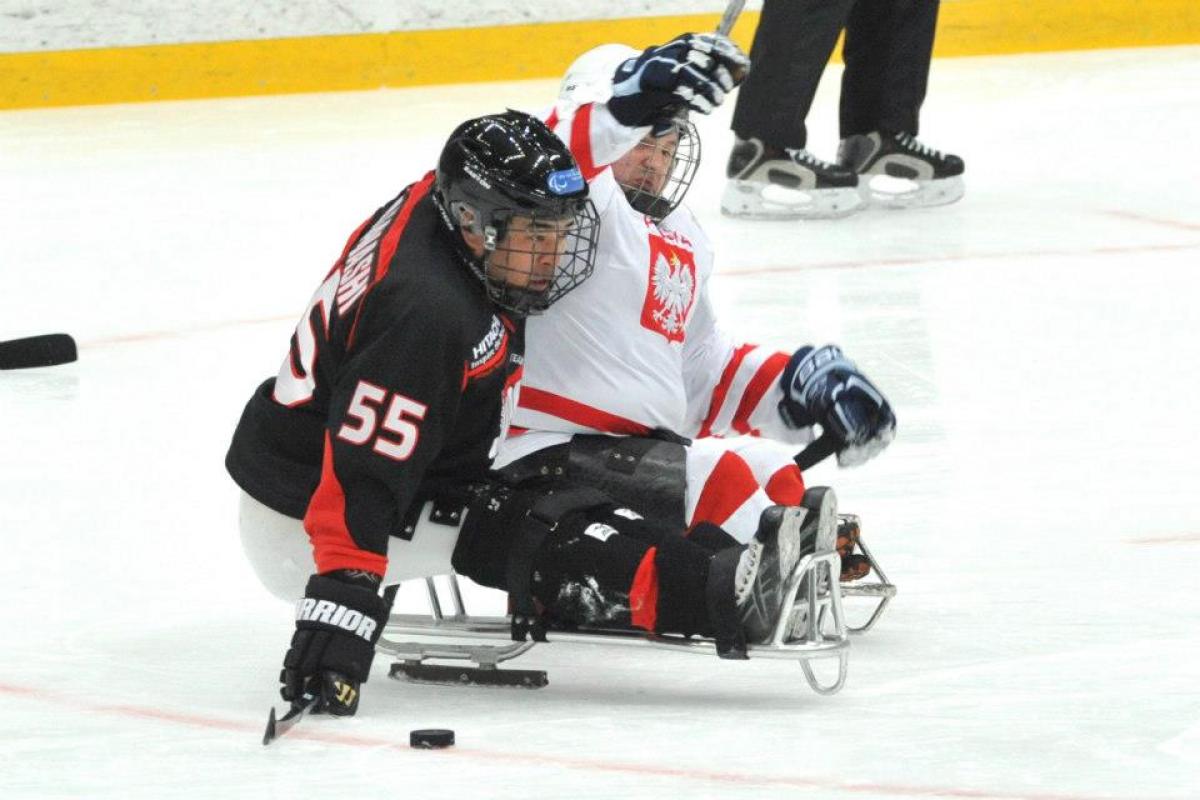 ⒸMoto Yashimura
Outlook
The Japanese carried out one of the greatest shocks in ice sledge hockey history at the Vancouver 2010 Paralympic Winter Games, beating Canada 3-1 in the semi-finals before going on to win silver.
As a team that were not expected to medal at all, they went onto to win the Best Team Award at the 2011 Paralympic Sports Awards for their outstanding teamwork and play.
Four years later, they will enter the 2015 IPC Ice Sledge Hockey World Championships A-Pool in Buffalo, New York, USA, after securing their place amongst the top nations at the 2013 B-Pool Worlds, just losing out on gold to Germany.
Goaltender Mitsuru Nagase remains from the hallowed 2010 squad alongside Kazuhiro Takahashi, who also scored in the final in 2013. They have a safe pair of hands at the helm, with their head coach Kojin Nakakita staying on in the hope of steering his team to a medal as he did in 2010 and 2013.
According to Nakakita, they are looking to implement a unique style of play at Buffalo 2015, which will attempt to force the European and north American powerhouses they will face in Group A into submission.
They will once again play reigning world champions Canada in their opening clash, as well games against as the Czech Republic and Norway in the preliminary rounds.
Key players
Mitsuru Nagase (goaltender); Kazuhiro Takahashi (forward)
Head coach
Kojin Nakakita
World Championship A-Pool medals
None
Paralympic medals
Silver (2010)
Team roster
Horie, Watawu (D)
Mamoru, Yoshikawa (F)
Shiba, Taimei (F)
Nakamura, Toshiyuku (F)
Fukushima, Shinobu (G)
Sudo, Saturu (D)
Misawa, Eiji (D)
Maruo, Tomohiko (F)
Mochizuki, Kazuya (D)
Ishii, Hideakii (F)
Hirose, Sisumu (F)
Nagase, Mitusuru (G)
Shioya, Yoshihiro (F)
Takahashi, Kazuhiro (F)
Kodamo, Nao (F)
Kamugai, Masaharu (F)
All team previews for the Buffalo 2015 IPC Ice Sledge Hockey World Championships can be found here.
Buffalo 2015 will be shown live at Buffalo2015.com, and tickets are still available.