Double world champion Ebba Aarsjoe handling the pressure ahead of Paralympics bow
'I like the excitement. It prepares your mind and body to perform'
24 Feb 2022
Imagen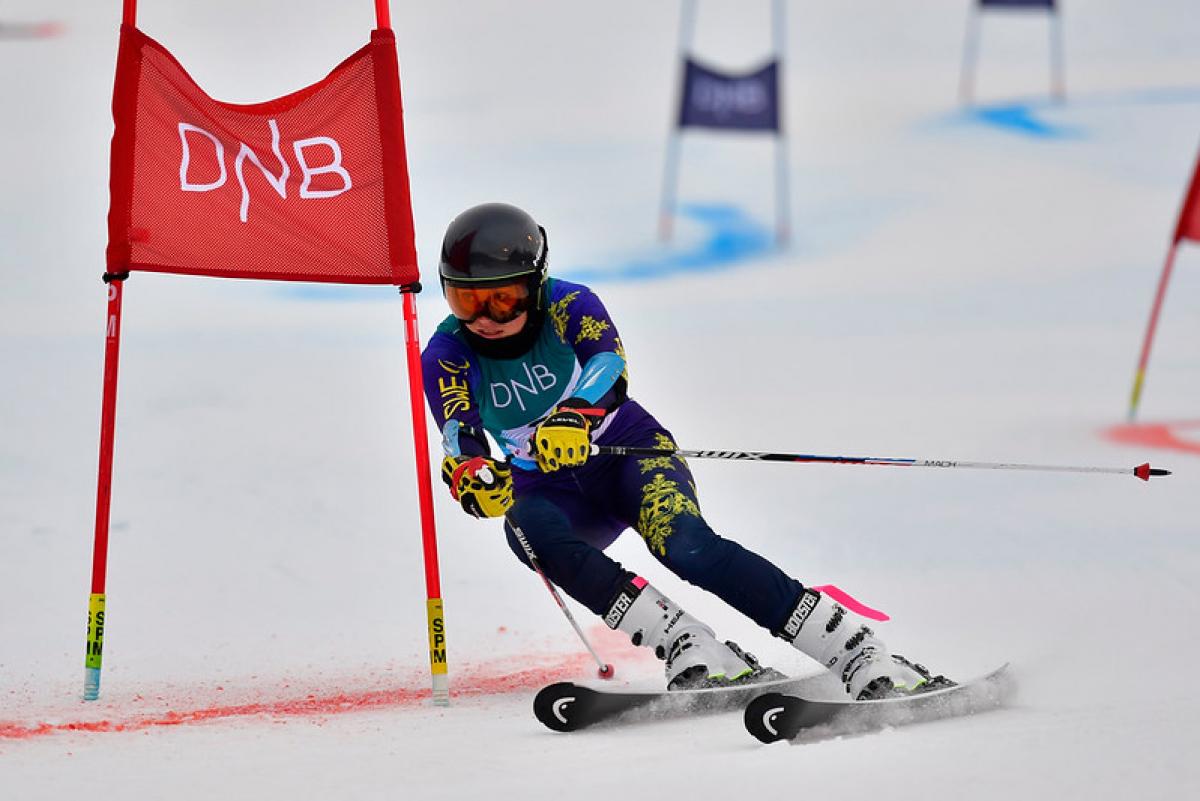 ⒸLuc Percival for World Para Snow Sports
By AMP Media I For The IPC
Asked to name her greatest rival, Swedish Para Alpine Skier Ebba Aarsjoe replies instantly.
"Myself… without a doubt. When I'm at the start I don't even think about the other girls in line. I just try to do my thing, focus on that and so far I've managed to do it in most races."
Four years ago, while the Paralympic Winter Games were taking place in PyeongChang, South Korea, Aarsjoe was on a different mission. She was at a ski academy/high school and focused on making the International Ski Federation (FIS) circuit. Para Alpine Skiing was not on her radar.
That was to change as she began to realise that the Klippel-Trenaunay syndrome she was born with and that resulted in muscle reduction in her right leg, would stop her competing in able-bodied skiing.
"At high school I slowly started to realise that this is not where I am supposed to be because it's not supposed to be this hard and it's not supposed to hurt like this," 21-year-old Aarsjoe said.
She made the switch to Para sport in the 2019-20 World Cup season and excelled. After missing the first week of the World Championships in Lillehammer in January with Covid-19, she still managed to win two gold medals.
Aarsjoe has yet to make public any photographs of her condition but plans to do so eventually.
"The syndrome I was born with stops the blood from flowing around almost completely. So it gets stuck in my knee and foot, which makes it almost impossible to gain muscle strength," she explained.
"The muscles in my thigh and butt are OK, maybe half or a third of the strength of my other leg. But knee and down there is pretty much nothing, the calf has some sort of muscle. 
"Many people think it's just a normal leg with less muscle. But I don't have enough skin or fat from hip to toe. You can see all of the veins and I have a lot of external blood vessels which bleed often when touched or not moisturised. I can't be in the sun at all. 
"I have two toes that are somewhat normal that I can use. And the part that affects me most when I move is that I don't have the sole under my foot so I basically walk on skin. It looks like a very swollen bruise all over.
"It's been hard growing up around people with no disabilities because my leg looks really 'scary' and so on. I have still not shared any pictures but I'm getting older and probably will soon."
Her outstanding performance in Lillehammer means she heads to Beijing 2022 as gold-medal favourite with all the pressure that brings. 
"It's nice to have good results behind you when you go to an event like this and it does not affect me negatively. I like the pressure and the excitement.
"It prepares your mind and body to perform but sometimes it can be too much and the fear of failure is suddenly bigger than the actual excitement. 
"When that happens it takes away the fun of racing and what I like to do to push away bad thoughts is just go to the gym, ski or have a chat with someone close.
"Things like that automatically remind me that it's fine, that my skiing is still there even though thoughts or words from others can trigger you into thinking that it isn't."