Four Ghanaians Express 'Right to Dream'
Group of athletes try to qualify for London 2012 while changing a nation.
14 Feb 2012
Imagen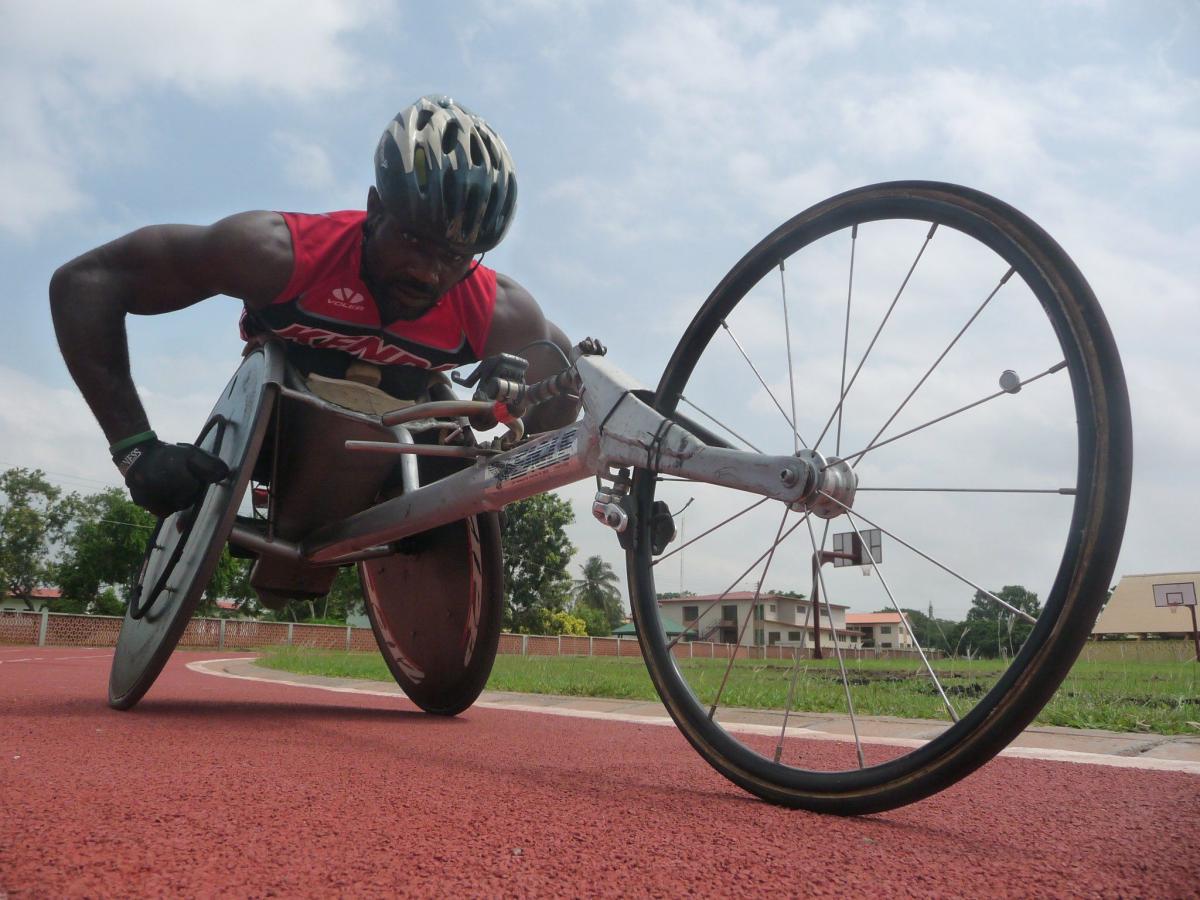 ⒸRight to Dream
By IPC
"I want to be a role model. To let people know that people with disabilities have something to offer to society. I want to give people the right to dream."
Ghana has not been awarded any qualification slots for the London 2012 Paralympic Games to this point.
Thus, four of the nation's top para-athletes have sought out support in their uphill battle to qualify. They have partnered with a programme called "Right to Dream," which provides training support and equipment to para-athletes with the aim to combat the misconceptions of the disabled in Ghana and to offer the nation new role models to help inspire and engage the next generation.
"With London 2012 coming up, there's really an opportunity there to help current athletes in Ghana to reach their true potential, but also to use the Paralympic Games as a platform from which we can raise awareness about those with a disability in general and also inspire the next generation of children in Ghana to believe that they can do it too," said Susie Daniel, head of the Right to Dream's Paralympic programme.
Rapahel Botsyo Nkegbe (Athletics), Alem Mumuni (Para-Cycling), Anita Fordjour (Athletics) and Charles Narh Teye (Powerlifting) have entered themselves in this programme with hopes of reaching their potential on the international sporting level.
"They're special people," said Daniel, who initiated the programme in December 2009 and has encouraged Ghana's National Paralympic Committee and the Ghana Society for the Physically Disabled (GSPD) to get involved to help combat the struggle for equality.
Before the programme, para-athletes had problems accessing facilities and equipment and did not have the financial security to train full-time.
The "Right to Dream" is about more than just the present-day para-athletes in Ghana, as it is also an educational and leadership source.
"I want to be a role model," Mumuni said. "To let people know that people with disabilities have something to offer to society. I want to give people the right to dream."
Mumuni was born into a family of rice farmers and contracted Polio aged 2. He crawled for the next eight years before being provided with a wooden crutch at age 10.
By 22, he was a member of the GSPD and a player on the National Amputee Football Team. He then got involved in Para-Cycling and was able to register with the UCI.
Even with para-sport a neglected concept in most of Ghana, Mumuni managed to become a three-time African Para-Cycling champion and is now ranked No. 28 in the world in his class.
"Disabled sport has been left alone for far too long, but we've been trying individually and have gotten to this peak," Mumuni said, with the dream of reaching the Paralympic Games at the front of his mind.
Botsyo Nkegbe is the only member of the group to have competed in a Paralympic Games previously, and has a childhood story similar to Mumuni's.
At 6 he contracted Polio after not being vaccinated because his parents were unaware of the disease. Botsyo Nkegbe crawled around for the next four years until he was given crutches.
With the support of his family, he began to realize how he could use his sporting achievements to help develop new opportunities for others.
In 2004, he became the first Ghanaian male athlete to compete in the Paralympic Games, racing the 100m, 200m and 400m T54 events, and he showed up for an encore in 2008.
Swarmed by the media upon his return to Ghana, Botsyo Nkegbe said he changed the perceptions of those who were even already close to him.
"People were no longer ashamed to have disabled people in their family or community," he said. "People realized, OK, this is one of the sports that Ghana can be proud of."
However, he said he has not medalled yet on the big stage due to poor preparations.
The "Right to Dream" came along at just the right time for him.
No longer bogged down with travel preparations, finances and trying to figure out qualifying times, Botsyo Nkegbe can now focus solely on his training.
Even if he does not make the qualifying time at an IPC-approved competition by 4 June, he can still qualify for London 2012 via a bipartite commission invitation or a universality wild card.
Botsyo Nkegbe and Mumuni have certainly taken advantage of their right to dream in this world, and by the end of this year, they could be stirring up the next generation's pot of dreams back home.
"Even though Ghana has not realized all that I have achieved … I feel great, and that if I die today, my name will never be forgotten," Mumuni said.
Related Images