Iran Targets 6th Sitting Volleyball Gold in 7 Games
The Iranian men's Sitting Volleyball team is under pressure at London 2012, having won five of the last six Paralympic golds.
21 May 2012
Imagen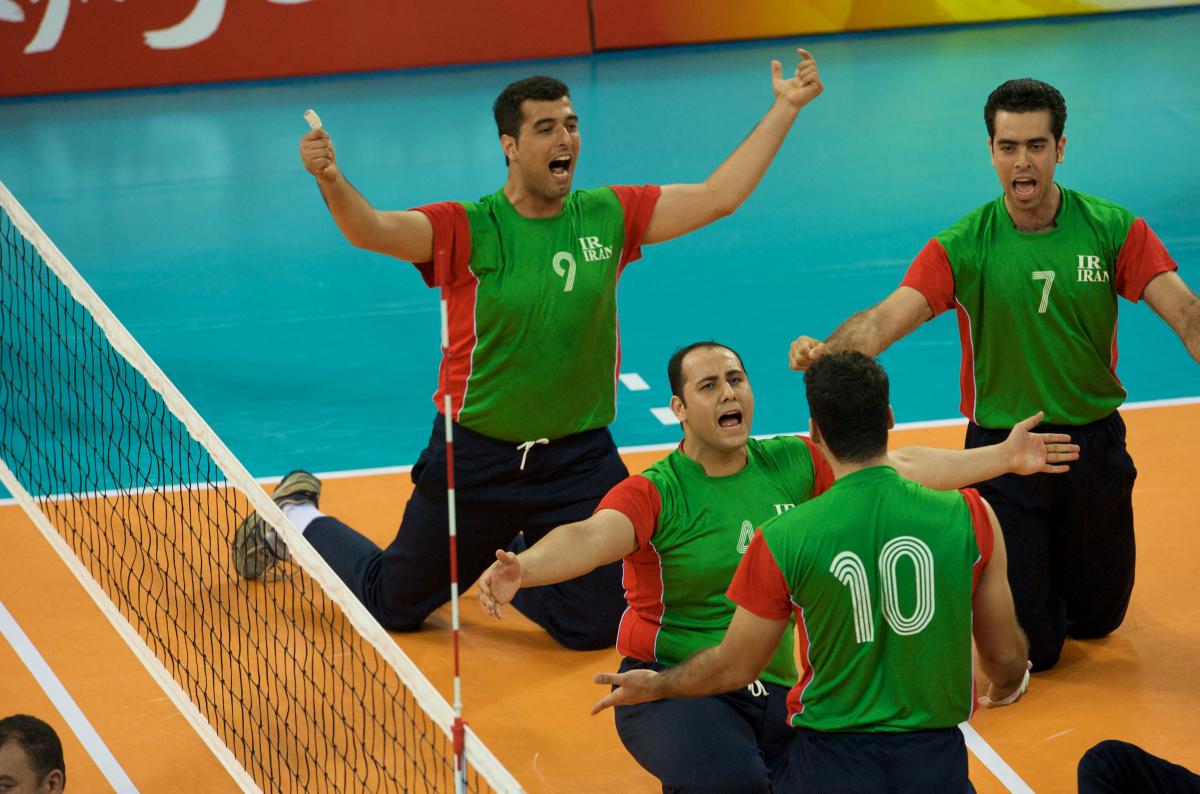 ⒸLieven Coudenys
Everybody here in Iran expects us to stand first and this is burden enough that we feel on our shoulders.
With just 100 days to go until the London 2012 Paralympic Games, Hadi Rezaeigarkani, the coach of the Iran Men's Sitting Volleyball team, the gold medal winners at five of the last six Paralympic Games, has admitted he is starting to feel the pressure.
Since Iran made its Paralympic debut in Seoul in 1988, its men's Sitting Volleyball team has won gold at every single Games, only missing out on the top podium place in 2004 when it lost 3-2 to arch rivals Bosnia and Herzegovina in Athens.
In London, the defending world and Paralympic champions will start as overwhelming favourites for a sixth gold and coach Rezaeigarkani knows anything else will be classed as failure.
"We really feel under pressure," said Rezaeigarkani.
"Some teams are happy to have enough players to form a team, some teams are satisfied with having a foundation solid enough to appear in international arena, and for some teams appearing in the Paralympic Games is a great victory.
"But for our team standing second is considered a defeat. Everybody here in Iran expects us to stand first and this is burden enough that we feel on our shoulders.
"Our main objective is to win gold medal in London and we have undergone hard trainings for a year. However, in sport nothing is predictable and we rely on divine help and also sincere prayers of our people."
It is not just Iran who has enjoyed great Sitting Volleyball success in recent years. Gold medal winners in 2004, Bosnia, were also silver medallists in 2000 and 2008 and could pose a real threat to Iran's hopes of gold in London.
"All athletes participating in the Paralympic Games are elite level athletes and all teams are strong opponents, as the Iranian team is considered the chief opponent by other teams," said Rezaeigarkani.
"However, the continental champions are more worthy opponents. Bosnia as the European champion, Egypt as the champion of Africa and Brazil representing the continent of America are all strong opponents."
In preparation for London, the Iranian team is convening in training camps for one week every month, and when not in camp are having regular morning and afternoon training sessions every other day.
In Iran Sitting Volleyball is hugely popular with players enjoying a high profile as Rezaeigarkani explained.
"The sport is very well supported by both people and sport officials," said Rezaeigarkani said. "Extensive participation of our war veterans in this sport and dedicated efforts of the disabled athletes paved the way for rapid growth of sitting volleyball throughout the country. Our athletes have proved that where there is a will there is a way.
"Sitting volleyball in the Iranian disability sports, holds the same status as soccer for the able-bodied. It's the most popular sport for the disabled in Iran."
The London 2012 Sitting Volleyball competition gets underway at the Excel Arena on Thursday 30 August with the finals of both the men's and women's competition taking place on Saturday 8 September.
Related Images