Para-canoe stars hope to change perceptions at Rio 2016
World champions Fernando Fernandes and Marta Ferreira are inspired by the chance to race at an iconic city venue in front of their home fans.
08 May 2014
Imagen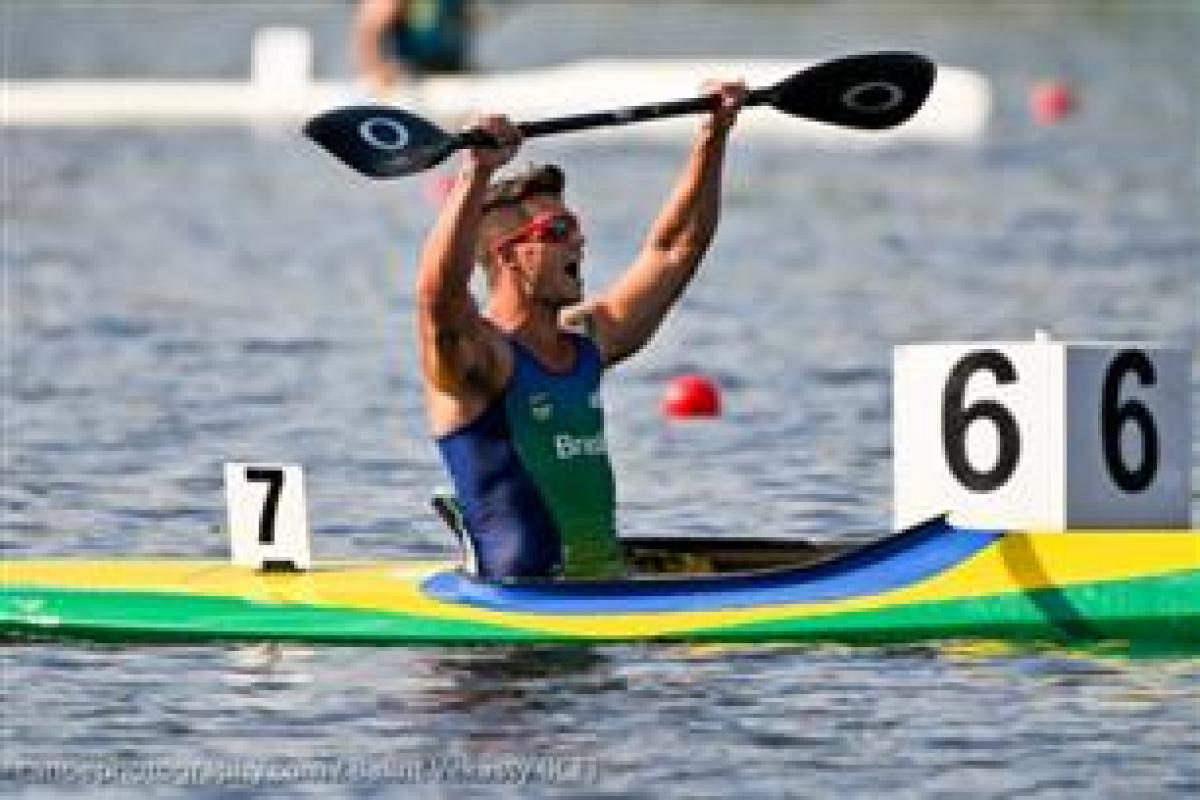 ⒸICF/ Balint Vekassy
By Rio 2016
"The Games make Paralympic athletes look like superheroes, and this creates a lot of confidence and also raises our visibility."
Brazilian para-canoe athletes believe that the sport's inclusion in the Paralympic programme for the Rio 2016 Games will promote its growth in the host nation and help change attitudes toward people with an impairment in Brazil.
"We want to show people that this is a serious sport, involving rigorous training," said Brazil's Marta Ferreira, a two-time world champion in the K-1 200m TA class, in which athletes can use their torso and arms to propel the kayak.
"Above all, I hope that more people become interested in the sport and that Brazil gains new athletes. I also hope we can attract the interest of more sponsors, because our equipment, such as oars and boats, is expensive."
Fernando Fernandes, a four-time world champion in the K-1 200m A class, in which athletes use only their arms, has become a role model for Paralympic sport in Brazil. Already famous as a model and reality TV star, he entered the world of Paralympic sports after a car accident left him paralysed from the waist down and has seen how the Paralympic Movement helps redefine perceptions towards people with an impairment.
"People have stopped seeing simply disabled people and they now see people with some kind of disability doing high-performance sport in an intense, magnificent manner," he said. "The Games make Paralympic athletes look like superheroes, and this creates a lot of confidence and also raises our visibility."
At the Rio 2016 Games, para-canoe will make its Paralympic debut on Lagoa Rodrigo de Freitas in the heart of the city. The lagoon, surrounded by mountains and rainforest, will also host the canoe sprint and rowing events during the Olympic Games, and is sure to be an iconic venue, with the Christ the Redeemer statue looking down from the nearby Corcovado mountain.
"My greatest moment will be rowing in my lane on Lagoa Rodrigo de Freitas with the stands packed with fans," said Fernandes. "This goes through my head all the time, and I am focused on training every day until I get there, in pursuit of a medal."
Brazil has emerged as a strong Paralympic sports nation in recent years, with stars such as Alan Fonteles Oliveira, Yohansson Nascimento, Daniel Dias and Terezinha Guilhermina becoming household names. It is also one of the most successful countries in para-canoe, having won seven gold medals in the four editions of the World Championships, only behind Great Britain, which has won 11.
In addition to Fernando and Marta, Caio de Carvalho is Brazil's third international champion, in the V-1 200m LTA event.
At the South American Para-canoe Championships, which took place in early April in Montevideo, Uruguay, all six Brazilian representatives – Andrea Pontes, Marta Ferreira, Luis Carlos Cardoso, Caio de Carvalho, Fernando Fernandes and Ronald Patrick – returned home with gold medals.