Poland's Partyka Aims for Perfection at European Championships
Natalia Partyka has been ranked as high as in the top 50 in the world among able-bodied Table Tennis players.
20 Oct 2011
Imagen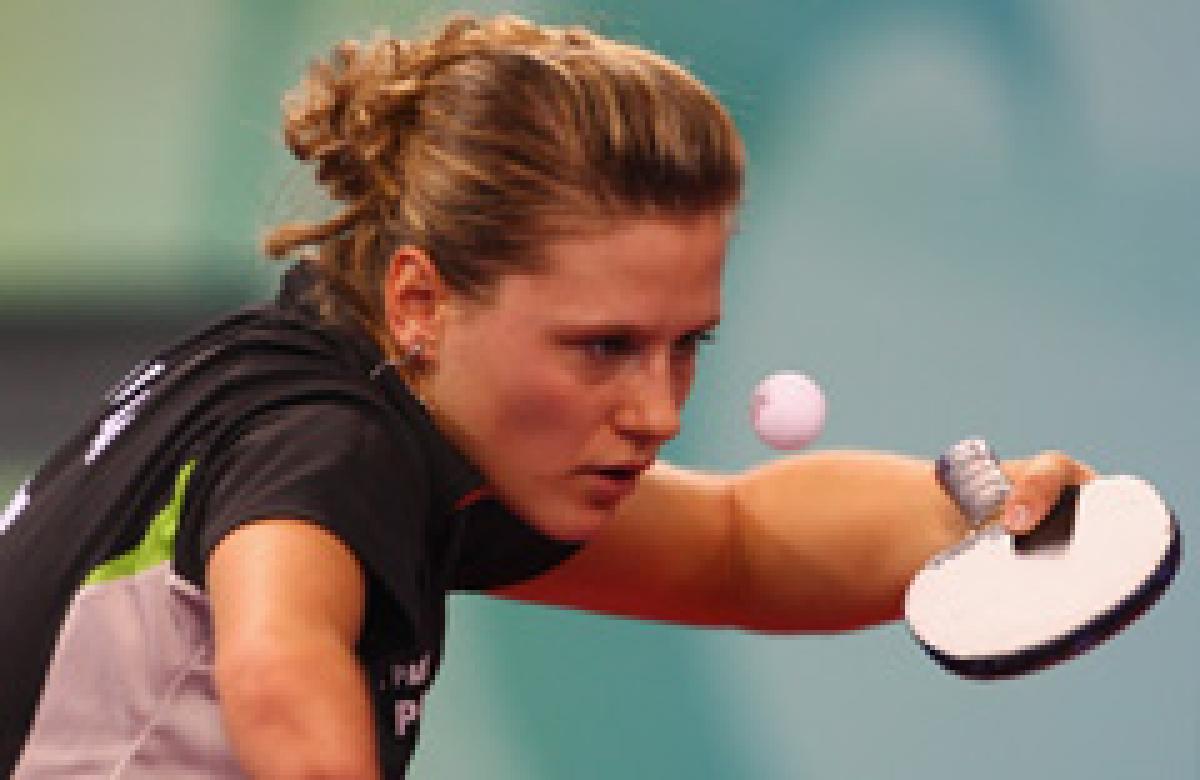 ⒸGetty Images
By IPC
"I am a professional Table Tennis player, so Table Tennis is my job. I almost don't have free time because I always have practice or tournaments. I always have something to do."
For the last several years, Natalia Partyka has been consistently ranked as the top Para-Table Tennis player in the world in the women's singles Class 10.
The 23-year-old Polish star, who competed at both the 2008 Olympics and Paralympics, cannot even imagine what second place would feel like at this week's European Championships in Split, Croatia.
It is just too far to fathom after working for competitions like these since she was 7 years old.
"I want to win a gold medal in the singles event," Partyka said. "And of course, I would be disappointed if I got silver or bronze. I am going to Croatia for gold, and I know that everything depends on me. If I will play my game, if I will focus and I try my best, I have a real chance to get what I want."
Born without a right hand and forearm, Partyka has achieved more in sport than most people with two hands and two arms.
Her journey to the top began with her sister Sandra, whom she practiced with at home until she outgrew the family-friendly competition.
After training with local clubs and competing in the Polish Championships for a couple of years, Partyka cracked her first Paralympic squad for the Sydney 2000 Games at the age of 11.
By Athens 2004, she won gold in the singles event and silver in the team event at the Paralympics, and then she duplicated her results at Beijing 2008, where she also competed in the Olympics.
While Partyka has consistently been ranked No. 1 in the para-sport world, she has also cracked the top 50 on the able-bodied side.
Next summer could prove to be quite busy for Partyka, who cradles the plastic ball in a nook at the edge of her forearm when she throws for serve.
"I'd like to take part in both the Olympic and Paralympic Games next year," she said. "It's my goal, and it's my dream."
Partyka said she will have to fight for one of the 11 spots available for the Olympic roster at the European Qualification Tournament in Luxembourg next April.
First things first, though, as Partyka will be challenged by several up-and-coming European Para-Table Tennis players in Split.
Among Partyka's eight opponents in her classification at the Championships will be Turkey's Umran Ertis and France's Audrey Le Morvan. Partyka leads this year's rankings with 9,786.25 points and is followed by Ertis' 7,783.75 points and Le Morvan's 6,140.00 points. Partyka saw plenty of Le Morvan at Beijing 2008, where she helped France to a bronze medal in the women's Team Class 6-10 division.
Partyka insists the competition at the European Championships is getting better with each event, so this year she has been practicing twice a day in preparation, mostly with male athletes.
She hopes her regimen of three-hour morning sessions followed by three-hour afternoon sessions will do the trick.
If anything, they have kept her mind off playing out too many scenarios or thinking too much about what could be.
"I am a professional Table Tennis player, so Table Tennis is my job. I almost don't have free time because I always have practice or tournaments," Partyka said.
"I always have something to do."
For Partyka, it is finally time to see if her busy schedule this year pays off.
The answer she is looking for only comes in one colour.
Gold.