Rubik's Cube Kid Fox Predicts Tough 400m Race in Berlin
13 Apr 2011
Imagen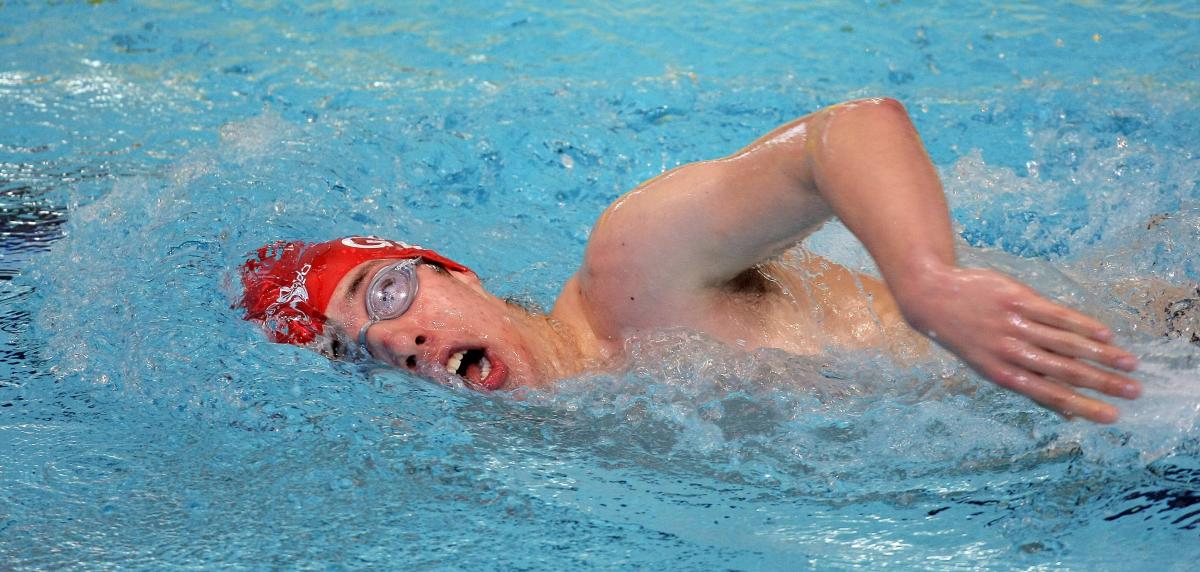 By IPC
"I think there is a lot more to give and that is why I moved to Manchester. I knew that my technique wasn't quite right at home."
Great Britain's world-record holding swimmer Jonathan Fox is expecting a three horse race in his quest to win 400m Freestyle S7 gold at July's International Paralympic Committee (IPC) European Championships in Berlin, Germany.
The 19 year old from Newquay, who has cerebral palsy, is the World Champion and World record holder at 100m Backstroke S7. However in Berlin he is looking to improve on the bronze medal he won over 400m at last year's IPC Swimming World Championships in Eindhoven, the Netherlands.
To do that he will have to beat the two men who finished ahead of him in Eindhoven, Croatia's gold medal winner Mihovil Spanja and British teammate David Roberts, a swimmer Fox looked up to as a junior.
Speaking to www.paralympic.org, the IPC's website, Jonathan Fox said: "My aspiration for Berlin is to leave as the European Champion in the 400m and then see what I can do in the backstroke.
"To win gold I'm going to have to beat David Roberts and Milhovil Spanja my two greatest rivals.
"Although we're big, big rivals we're always quite calm before races with each other. David is very quiet and doesn't talk much whereas I get on well with Spanja.
"I don't usually get nervous before a race but with the 400m I do as it's the competition I fear the most. I know David wants to get back to being one of the best in Great Britain and it is my job to try and beat him."
In addition to the 400m Freestyle, Fox, who began swimming competitively at the age of 11, is aiming to compete in three more events in Berlin including the 50 and 100m Freestyles and the 100m Backstroke, his strongest event.
As the World record holder in the 100m backstroke, Fox who has recently moved to Manchester to improve his training, is not just aiming to win gold but also lower his World record of 1:11.94.
Jonathan Fox said: "I think there is a lot more to give and that is why I moved to Manchester. I knew that my technique wasn't quite right at home.
"It's obviously paid off following the hard training. I've only been here three months and already I've gone under the world record by nearly 1.5 seconds in training.
"I'm at 70 at the moment I think I can get it down to 68 or 69 seconds."
It is not just the 16-18 hours of training per week that Fox believes has turned him into a serious medal contender for Berlin, it is also his lucky charm – a Rubik's cube.
"I used to get quite home sick when I was training or competing abroad," explained Fox. "So my Grandma bought me it as a comfort, to settle me down. And now I take it everywhere.
"I think is started off at the 2006 World Championships in Durban and since then it's been all over the world with me.
"I always do it before a race. It's always with me and now I can do it in about one and half minutes."
Fox will be one of around 500 swimmers who will compete in Berlin at the 2011 IPC Swimming European Championships from 3-10 July.
Other swimmers likely to be there include two-time Paralympic champions Frenchman David Smetanine, Ukraine's Maksym Veraska, the fastest Para-Swimmer in the world and the fastest female swimmer in the world Russia's Oxana Savchenko.