World Sledge Hockey Challenge: Host Canada Could be One to Beat
In four-team tournament, many are picking April's winner as the ones to beat once again.
25 Nov 2011
Imagen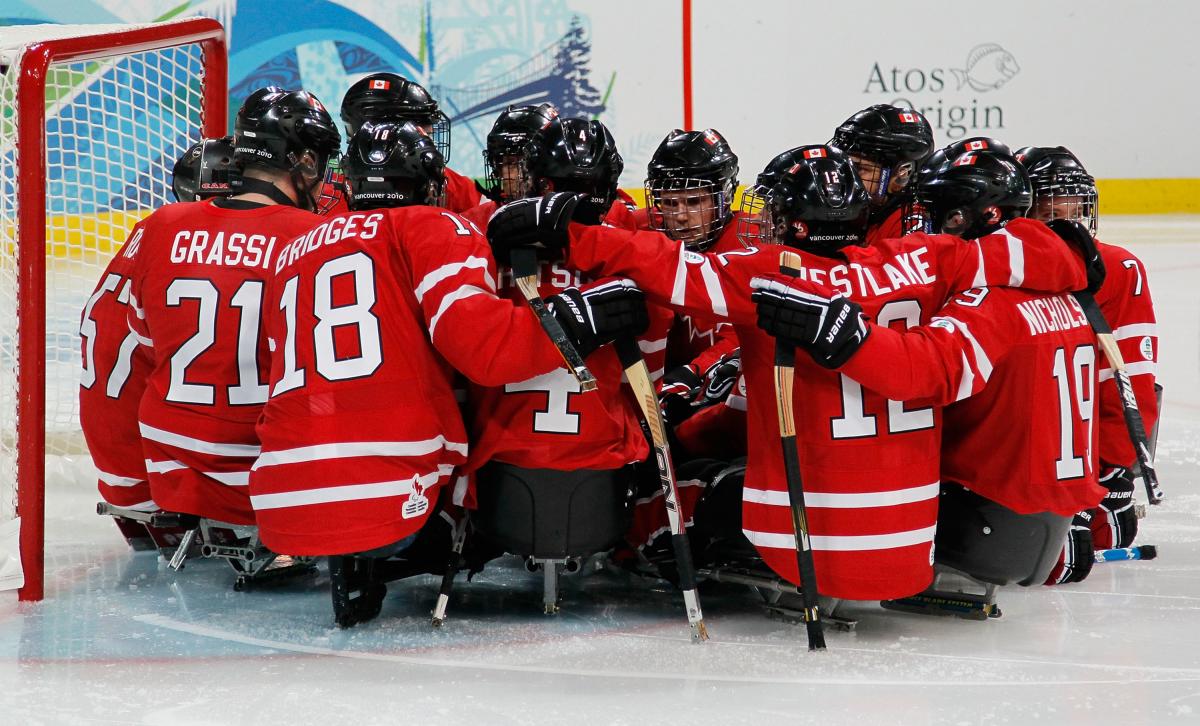 ⒸGetty Images
By IPC
"We only play high-pressure, winner-take-all games, so I don't spend much time worrying about rankings or who the favourites are."
Many players are picking Team Canada as the heavy favourite for this weekend's World Sledge Hockey Challenge, which will feature four of the world's top teams from 27 November – 3 December in Calgary, Canada.
The Canadians bounced back from a disappointing fourth-place finish at the Vancouver 2010 Paralympic Winter Games to defeat Norway, 8-0, for gold at April's World Sledge Hockey Challenge, proving they are back in the game as one of the world's best.
After all, it is hockey country up there.
And it certainly will not hurt that the Canadians will be playing on their home ice this weekend against Japan, Norway and the USA at the new WinSport Canada Athletic and Ice Complex in Calgary.
"You can definitely feel a difference when we get to play in Canada," team captain Greg Westlake said.
"The whole community ends up supporting us, whether we are out for dinner or just walking around the city, people are always wishing us luck and wanting the best for our team. We don't get quite the same sentiment when we are outside of Canada."
Team Canada had a lot of turnover after Vancouver 2010, but a rejuvenated, fresh squad cruised to gold in April's edition of the World Sledge Hockey Challenge. The Canadians won all five of their games at the tournament and outscored their opponents 48-2.
So everybody else will certainly be gunning for the reigning tournament champions.
"I would like to think that we are the favourite," said puck-battling defenseman Scott Karrasch, who is entering his second year with the team.
"We all work very hard to try to be the best at our sport. Our toughest opponent will most likely be the USA. But Norway is also a very formidable opponent."
Westlake will be one to watch on the ice for Canada, as he racked up nine goals and nine assists at April's World Sledge Hockey Challenge and spent the offseason handcycling to build up his upper-body strength. His fellow forward Brad Bowden – the Most Valuable Player at the Vancouver 2010 Games – had seven goals and 11 assists in April and Billy Bridges had seven goals and 10 assists.
"We hate when we go on the ice against them," Norway's team captain Thomas Jacobsen said. "They have such a strong first line with Westlake, Bowden and Bridges. They are all highly efficient goal scorers."
Add stellar defenseman Adam Dixon and experienced forward Marc Dorion to the mix, and Canada has plenty of depth to win the Challenge title once again.
But with what are arguably the top four teams in the world in one ice arena, upsets are bound to happen.
"I really enjoy playing the three other teams that will be there, and all three of them are teams that have beaten us in the past," Westlake said.
"We only play high-pressure, winner-take-all games, so I don't spend much time worrying about rankings or who the favourites are. If you have the right game at the right time, anything can happen."