Agitos Foundation announces Grant Support Programme 2019 recipients
Seventh edition of the programme will fund 29 Para sport development projects around the globe
26 Nov 2019
Imagen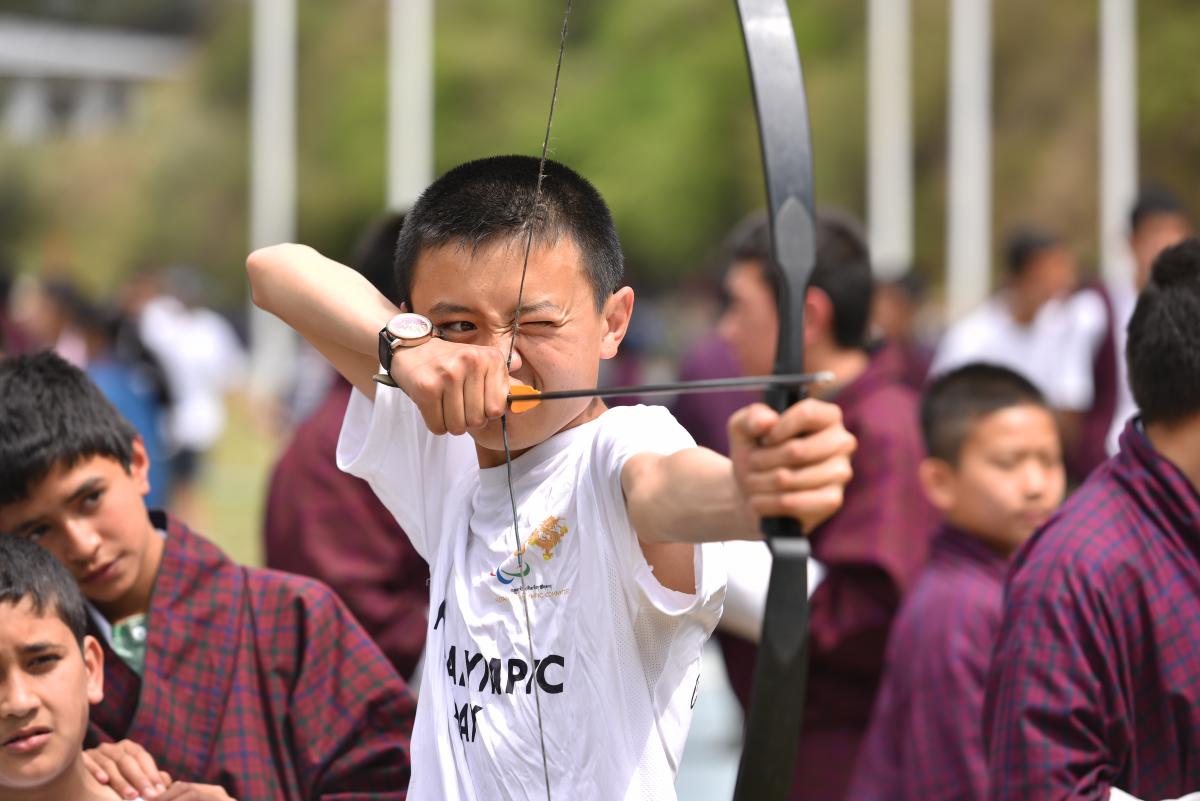 By Agitos Foundation
The Agitos Foundation has announced the 29 grantees of the seventh edition of its Grant Support Programme (GSP), which makes available grants of up to EUR 40,000 to IPC Members.
A total of 74 applications were submitted to the Agitos Foundation and 66 were eligible for reviewing, with 19 National Paralympic Committees (NPCs), eight International Federations (IFs) and two International Organisation of Sport for the Disabled (IOSDs) being selected.
NPCs Ivory Coast (Para powerlifting), Myanmar (goalball) and Norway (Para ice hockey) will be grantees of the programme for the first time. Since 2013, 67 NPCs, five Regional Organisations (ROs), 20 IFs and three IOSDs have received GSP grants.
Some of the highlights from the 2019 edition include the initiatives led by Brazil, El Salvador, Netherlands and Norway, all focused on increasing the number of female participants in Para sport.
Similarly to other developed NPCs, which are encouraged to submit collaborative proposals, NPC Angola has taken a mentorship role in a proposal to increase the organisational capacity of other Portuguese-speaking African countries – Mozambique, Guinea-Bissau and São Tomé and Príncipe.
For the fourth consecutive year, the Agitos Foundation is supporting initiatives to offer Para sport opportunities to refugees and internally displaced persons. The Hellenic Paralympic Committee will expand its long-standing initiative with refugees to a collaborative project with France, Serbia, Portugal, Spain and Austria, while the International Table Tennis Federation (ITTF) will offer Para sport opportunities in refugee camps in Jordan.
Rita van Driel, Agitos Foundation Executive Committee Chairperson, said:
"The Agitos Foundation is very proud to see how much the IPC Membership has achieved in the last seven years thanks to the Grant Support Programme. We are particularly glad to see three National Paralympic Committees being granted for the first time, and so many initiatives focused on enhancing the participation of women in Para sport."
List of GSP 2019 grantees
National Paralympic Committees (NPCs)
Angola
Coach training, NPC mentoring and athlete's pathway support in Mozambique, Guinea Bissau and Sao Tomé and Príncipe
Armenia
I'mPOSSIBLE in Armenia
Benin
National championship in wheelchair basketball, goalball, Para athletics and Para table tennis
Bhutan
Paralympic festival in Eastern Bhutan
Brazil
Para snowboard training camp for athletes and coaches from 5 American countries
Chile
National high-performance camps for young athletes and coaches
Colombia
South American development workshops for Para athletics, Para swimming and Para cycling
Costa Rica
I'mPOSSIBLE in Costa Rica
El Salvador
Organisation of festivals, identification of young female athletes and training camp in El Salvador, Panama and Nicaragua
Greece
Paralympic education & development for refugees and asylum seekers with disabilities IV
Israel
Collaborative goalball high-performance training camp
Ivory Coast
Training camps for high-level powerlifting athletes and trainers in Francophone West Africa
Morocco
Preparation for Tokyo 2020 in Para athletics for African countries
Mozambique
Introduction of sitting volleyball in central Mozambique
Myanmar
Development of goalball in Myanmar
Netherlands
Female Para snowboard camp with seven European NPCs
Norway
Collaborative youth and female development camps
Uganda
Increasing national youth participation in Para sports
United States
Mentoring coach, official and athlete seminars for 5-a-side soccer
International Organisations of Sport for the Disabled (IOSDs)
Cerebral Palsy International Sports and Recreation Association (CPISRA)

Education on cerebral palsy and related conditions in Africa and creation of an online cerebral palsy and sport awareness course

International Sports Federation for Persons with an Intellectual Disability (INAS)
Enhancing the eligibility process for athletes with an intellectual impairment
International Federations (IFs)
Badminton Wold Federation (BWF)
Development of Para badminton in Africa
International Canoe Federation (ICF)

Athlete, coach and classifier development programme in West Africa

International Table Tennis Federation (ITTF)

Dream building with refugees in Jordan

World Para Athletics (WPA)
South American RaceRunning development camp
World Para Alpine Skiing (WPAS)

Para alpine Ski School training in Serbia

World Para Nordic Skiing (WPNS)
Classifier technical education
World Para Snowboard (WPSB)
Classifier technical education
World ParaVolley (WPV)
Training of officials in ParaVolley Europe