Athlete Representation Workshop creates momentum in Africa
Leadership workshop hosted in Uganda is based on the newest module within the Proud Paralympian programme
08 Nov 2019
Imagen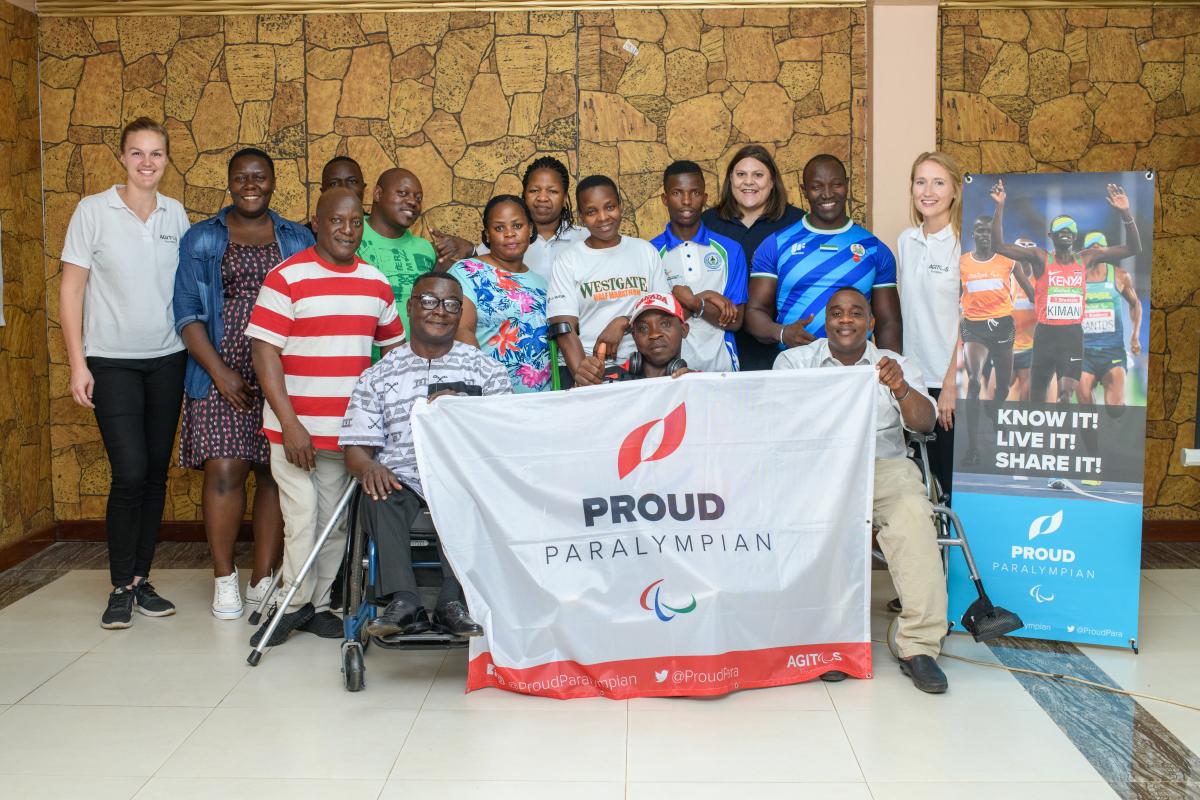 From 31 October to 2 November, the Agitos Foundation held the first Proud Paralympian Athlete Representation Workshop in Kampala, Uganda, with the support of Uganda Paralympic Committee and in cooperation with the IPC Athletes' Council.
The main aim of the three-day workshop was to empower athlete representatives with the skills and knowledge to be effective leaders in their countries and within their sport communities. Ten participants from nine different countries from the African region discussed the importance and responsibilities of athlete representatives and established a network to share further knowledge and experiences.
Participants were Mohamed Lamine Traore (Guinea, Para powerlifting and athletics), Retselisitsoe Tsoeu (Lesotho, Para athletics), Samuel Nkhoma (Malawi, Wheelchair basketball), Ruel Ishaku (Nigeria, Para powerlifting), Brima Nelson Domawa (Sierra Leone, Para powerlifting), Teko Biose Ayi (Togo, Wheelchair basketball), Aidah Zawedde (Uganda, Sitting volleyball), Ali Mukasa Kbirango (Uganda, Para table tennis), Richard Lubanza (Zambia, Para powerlifting), Margret Bangajena (Zimbabwe, Para athletics).
The leadership workshop was mainly facilitated by Proud Paralympian Educator and IPC Athletes' Council member Natalie Du Toit.
Throughout the workshop, participants developed their knowledge about athlete representation in the Paralympic Movement and gained a deeper understanding of their role as athlete representatives. By engaging in the activities, they explored case studies of athlete representation models and discussed effective ways of communication. Participants critically analysed the current situation of athlete representation in their countries and developed action plans that will be applied by each athlete upon the return to their home country.
"It was a privilege to have this great, well organised, accessible workshop. I would like to thank the Agitos Foundation for facilitating our growth in Para sport as athletes and our facilitators to make sure no one is left behind, simplifying every other statement. We are leaving as different people ready to take action", said Aidah Zawedde.
The content of the workshop was developed based on learnings from a pilot event held in Ecuador in 2018 and the IPC Athletes' Councils "Guide to creating and establishing an effective Athletes' Council" and "Athlete Representative Guidelines", which will be published soon. The workshop is based on the newest module within the Proud Paralympian programme called "Giving athletes a voice".
The new Proud Paralympian Athlete Representation Workshop is also a tool to activate pillars one and two of the IPC Athlete Council's strategy – "building athlete leaders" and "supporting athletes' careers".