Blind football on the rise in Zimbabwe
Latest African country to join blind football family stages workshop
19 Apr 2018
Imagen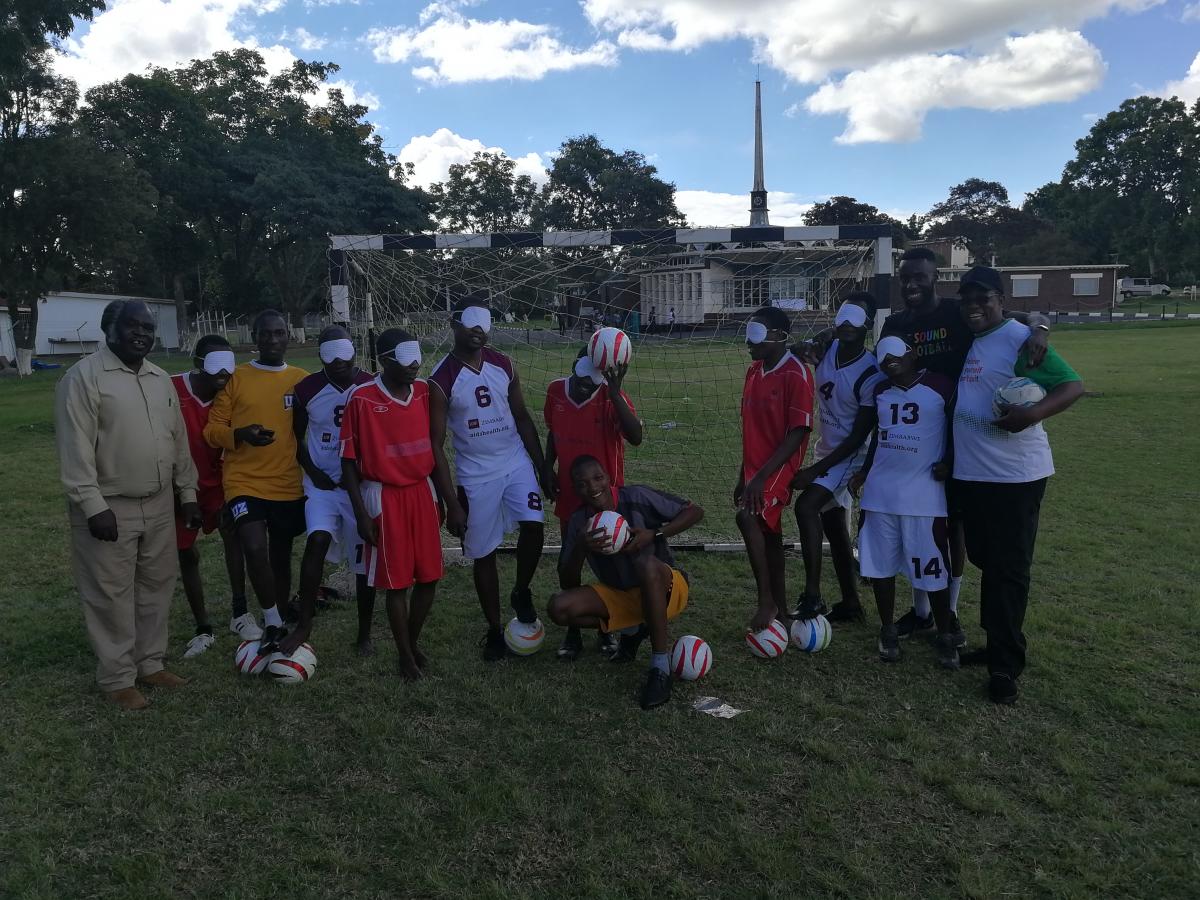 ⒸIBSA
By Keon Richardson | For IBSA
Zimbabwe is the latest country in Africa to join the international blind football family following a workshop conducted by the Zimbabwean Paralympic Committee (ZPC) on 10 April at the University of Zimbabwe in the capital city of Harare.
The workshop was facilitated by International Blind Sports Federation (IBSA) volunteer Keon Richardson, who provided an educative and interactive workshop for over 25 coaches, special school teachers and players. Some of them travelled from the cities of Bulawayo, Mutare and Murewa to Harare to improve their knowledge about blind football.
The workshop began with a presentation which focused on the history of the game, rules, guiding a person who is blind, orientation and mobility, and ball control. Following the presentation, the coaches and players took to the field to learn about training exercises.
The practical phase started with the coaches orientating the players around the field and then completing static and dynamic stretches coupled with movement exercises to improve the players' body awareness and ability to move in different directions.
The workshop then moved into passing and receiving the ball, which looked at effective communication, accurate passing, varying distances and locating the ball. All trainees had an opportunity to work with the players individually or in pairs and give them feedback on their performance. They concluded with dribbling and shooting from open play and the six-metre penalty spot.
Every trainee and player received a certificate as a form of appreciation for their participation in the maiden blind football workshop in the country.
In addition to training coaches and players in blind football, the ZPC plan is to establish a partnership with the University of Zimbabwe to build a blind football programme for blind students at the University.