Bosnia and Herzegovina aim high at Europeans
The men's Rio 2016 sitting volleyball silver medallists are hoping to successfully defend the continental title once again, having won every edition since 1999.
17 Apr 2017
Imagen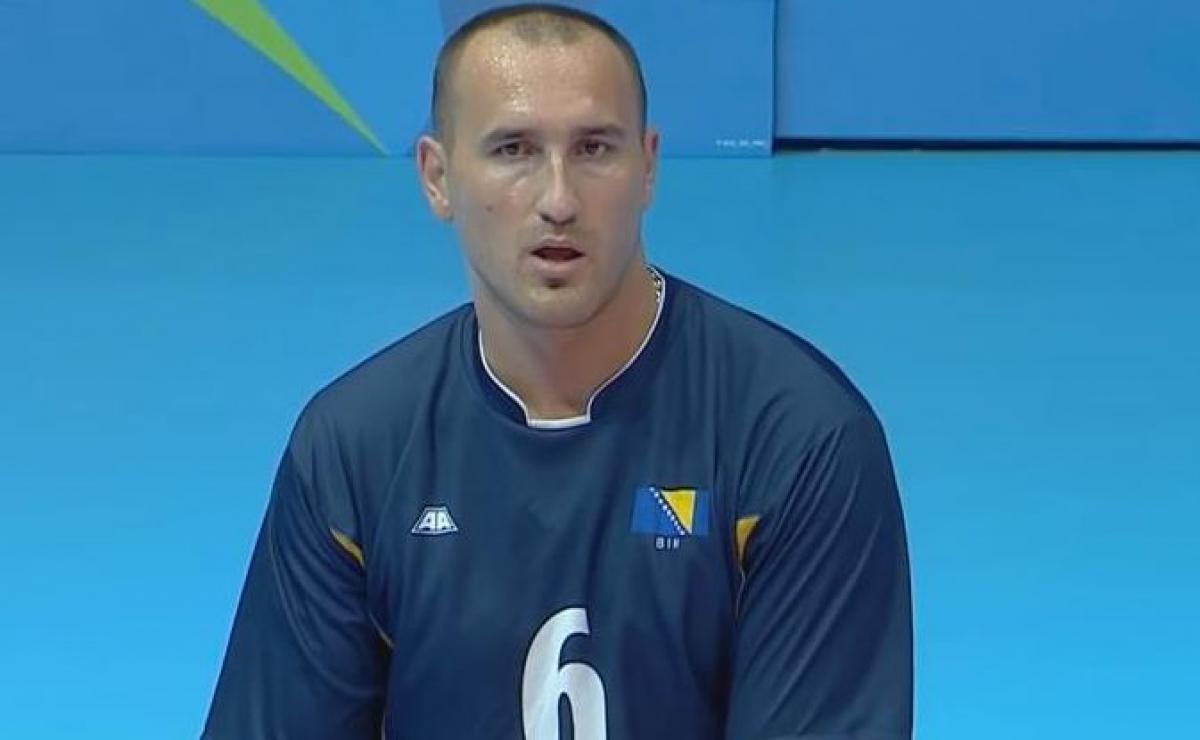 ⒸIPC
By Jayden Hocking | For the IPC
After losing to Iran in the men's Rio 2016 sitting volleyball final, Bosnia and Herzegovina's captain Mirzet Duran said the team's attention quickly turned to this year's major event, the ParaVolley Europe Sitting Volleyball Championships in Porec, Croatia, from 4-12 November.
"In the end I was overall satisfied with our performance at last year's Paralympic Games," said Duran. "The third set, which we lost 18-25, was fundamental in the final against Iran.
"Besides, the team's performance was affected because Benisa Kadric got injured early in the tournament. But we need to look ahead as there is no time to rest for us because we seek to win our 10th European title this year."
Reigning world champions Bosnia and Herzegovina are the strong favourites ahead of this year's Euros as they have won every edition since 1999.
Claiming another continental title may also act as a springboard to success ahead of the 2018 Sitting Volleyball World Championships in the Netherlands.
But apart from topping the podium, Duran is hoping their participation in Croatia will encourage more people from Bosnia and Herzegovina to take up the sport.
"We will try to find new young players who could continue the success that we've achieved. That is one of our main objectives," he said.
Thanks to the team's continued success, people have started to appreciate their effort. The players have become heroes, which was highlighted by the reception after competing in Rio.
"Our families came to the reception, as well as our friends, but this time there were a lot of other people who came to greet our success," said Duran.
"We promise all who love what we do that we will give our best in Croatia to come back again with a medal, perhaps the gold one."
The team captain also believes there is much more that can be done to attract youngsters into sports. "Unfortunately, there is very little investment in sports in our country, especially in those for people with impairment," he said.
"I hope the situation can significantly improve so that young people can devote themselves fully to sports. That is not possible nowadays.
"Each year we try to motivate young people with impairment to take up any sport because sports can help them integrate into society as active citizens."