Bruna Costa Alexandre feels best is yet to come
Brazilian to challenge Natalia Partyka at 2018 Worlds
28 Aug 2018
Imagen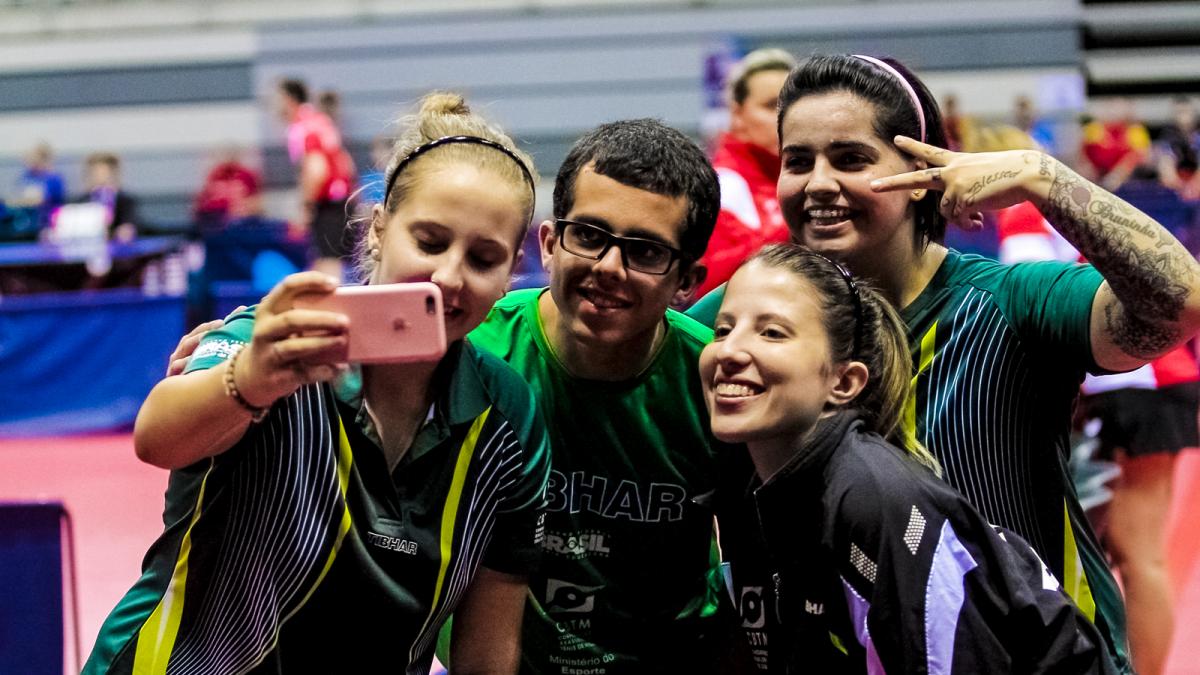 ⒸITTF
By Connor Craig-Jackson and the IPC
Bruna Costa Alexandre is surprising many, but the Brazilian feels her ultimate surprise awaits at October's Para Table Tennis World Championships in Lasko-Celje, Slovenia.
Alexandre is the only Brazilian to have won both Paralympic and world singles medals, in 2016 and 2014, respectively. Both times, the class 10 player lost to Poland's Natalia Partyka in the semi-finals.
This time however, the 23-year-old will try to beat the reigning Paralympic and world champion, who is looking to add to her unprecedented gold medal haul of five Paralympic and six world titles.
"The Rio 2016 Games was my greatest achievement so far because I was not in my best form at that moment, but I managed to get over it with the effort of daily training and also because I almost beat Natalia Partyka (just losing out 3-2)," Alexandre said.
"The first time I played with her I found the game very uncomfortable and difficult. But over time I managed to evolve technically and started to study her and the way that she plays, which made me evolve even more."
Since her world bronze in 2014, the Brazilian has evolved into a major force, sitting second in the world rankings behind Partyka.
These achievements have also been noticed by fans back home. Alexandre won the Americas 'Athlete of the Month' award in July 2017, and received huge support from all those around her, spurring her to newer heights.
This year, she won singles golds at the Slovenian Open and Slovakian Open.
"I had before and still have many opportunities for international training with the Olympic team," Alexandre said. "That is why I found the Paralympic sport later. I believe that the investment that the Brazilian Paralympic Committee put into me made me know table tennis and made me know how to train and how to play.
"It may be because being left-handed helped me learn faster, but the support of the Brazilian Paralympic Committee, the Brazilian Table Tennis Confederation and my sponsors has made a lot of difference in my growth.
"My coaches Kazu Kusuoka, Lincon Yasuda, Francisco Arado and Hideo Yamamoto have also taught me and dedicated themselves to me. After the London Games 2012 I went to Sao Paulo to train with the Olympic team and it was sensational to live that moment where I grew up and achieved everything I dreamed of."
Whatever the outcome of the tournament, the Brazilian's sustained position at the top has given her the confidence ahead of the 2018 Worlds, set for 15-21 October.
"I believe all players will be challenges for me," Alexandre said. "But I think I am surprising everybody, not only (my opponents), but everyone who works with me daily, especially me. It is a lot of work but today I feel that I am on the right way."