Cable 2015: Secrets to Ulset's success
Norwegian biathlon world champion Nils-Erik Ulset gives fans a glimpse into how he prepares for major competitions, such as the 2015 Worlds.
20 Jan 2015
Imagen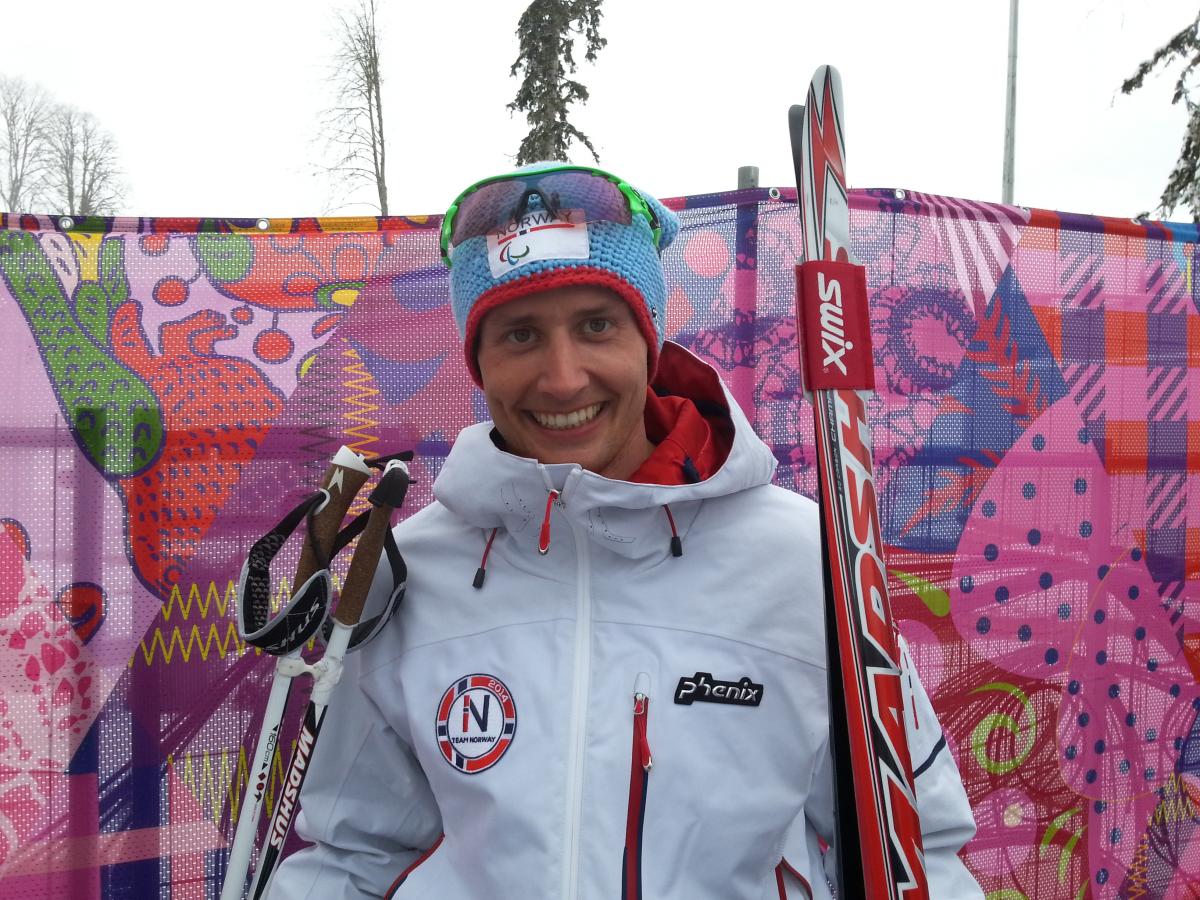 ⒸAdecco
By Richard Waterhouse | for the IPC
"You need to test the feeling of the skis and the gun – it has to feel right."
Norwegian world champion biathlete Nils-Erik Ulset has revealed some of the secrets of his success before defending his 15km individual standing title at the 2015 IPC Nordic Skiing Worlds from Friday (23 January).
The 31 year-old, who will be entering his sixth World Championships in Cable, Wisconsin, USA, told Paralympic.org that he spends a lot of time on his bike whilst also practicing on the slopes, and likes to travel to different training locations.
"I did a lot of mountain bike races during the summer and you often go on courses where you don't know what to prepare," Ulset explained. "It's good training for your reflexes and for balance so that really helps.
"I also do a lot of roller-skiing and that type of activity I can transfer into downhill skiing when I go racing, because my disability affects my balance so I'm not so stable going downhill, but having fun and doing stuff like that gives me confidence to go fast.
"It's easy to see the similarities between mountain biking and doing biathlon races because if you compare your heart rate it's really similar."
Ulset will be competing in all biathlon events at Cable 2015 and enjoys training in various locations around Europe as well as North America.
"Some countries I love staying in. North America, Canada, Switzerland, Germany and Italy are just some of them and I always have a good time when I am there," he said.
Before an event begins Ulset also said he likes to head down earlier to get used to the conditions but admits that this has not always been the case.
"Sometimes I like to do that but mostly it depends on the conditions and the environment," he said.
"For Sochi I went down a week earlier than the other guys because I wanted to focus on altitude training and being down there for longer.
"At the same time, before the World Championships in Solleftea [Sweden] I stayed at home for longer because I know what the surroundings are like around there so it depends on the competition and the conditions."
On top of this, Ulset is especially vigilant when preparing his equipment and over the last 12 years of competing has gained a lot of experience.
"You need to test the feeling of the skis and the gun – it has to feel right," the triple Sochi 2014 medallist said. "I have been doing this for such a long time so it's a lot easier to find a good feeling when I have already have experience.
"I try to make sure I have the best equipment in every area and I try to develop and look on to make sure I have the best."
Ulset will line-up alongside around 150 athletes from 15 countries for Cable 2015, the biggest gathering of international Nordic skiers since Sochi 2014.
All seven days of competition will be covered with news and previews at the Cable 2015 website and live results will also be available.
Alternatively, live updates will be posted to IPC Nordic Skiing's Facebook and Twitter.