Castro takes 'last exam' before Rio
Wheelchair fencing world champion Adrian Castro will compete in his final major competition before the Paralympics.
15 Jul 2016
Imagen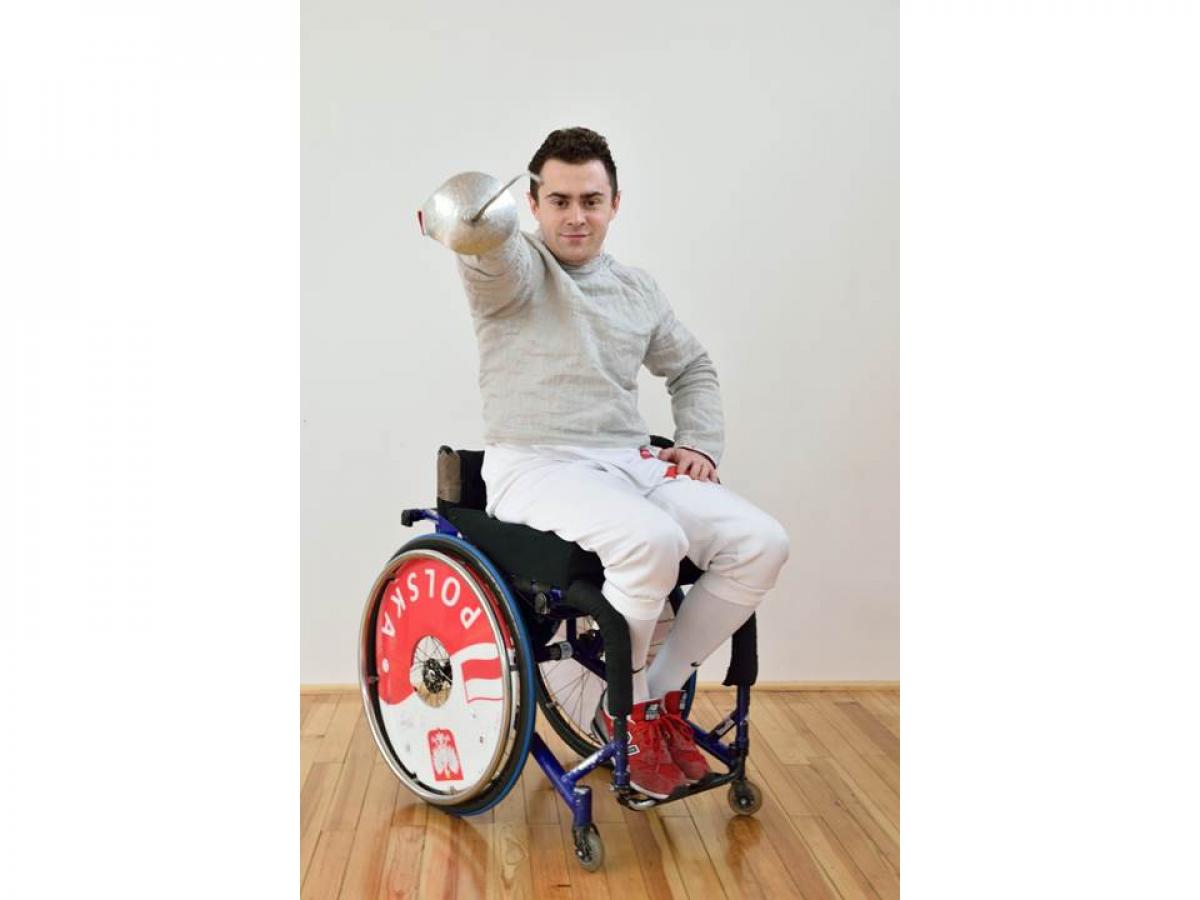 ⒸNPC Poland
By Mike Stuart | For the IPC
Although the qualification process for the Rio 2016 Paralympic Games is over, Poland's Adrian Castro has no intention of taking it easy at the International Wheelchair and Amputee Sports Federation (IWAS) Wheelchair Fencing World Cup in Warsaw, Poland.
Rankings at the competition, which is underway and runs until Sunday (17 July), count toward seeding for the Paralympic Games. That has Castro focused on maintaining his No. 1 world status.
"This World Cup is like a last exam before Rio," Castro explained. "All the best fencers from around the world are going to compete in Warsaw, and this is a last chance to check our skills and identify our opponents' strong and weak points."
At the same event last year, Castro won gold in the men's saber category B event.
Defending Paralympic champion and compatriot Grzegorz Pluta is among those who would challenge Castro in Warsaw. But perhaps his toughest competition this week, as well as in Rio would be Ukrainian Anton Datsko, who is just one point behind Castro in the world rankings.
Gold in Warsaw might be enough for Castro to secure the No. 1 seeding for September's Games.
"This event was very successful for me [last year] and I am pretty sure that part of this success was thanks to the support of my family and friends," Castro said. "They were there with me all the time and their support gave me lots of power – it was amazing."
"This time I would like to repeat my result from last year, but I feel a little bit of pressure because I do not want to let my friends down. I will do my best."
Castro is in the World Cup as the world champion in the men's saber category B, and he said the title gives him confidence. He is quick to emphasise, however, that it will not make him complacent on the piste.
"I never underestimate my opponent," he said. "If I lose it will only give me motivation to train harder.
"I train six days per week, also with able-bodied fencers. Now, ahead of Rio, I practice sometimes even twice a day and I also go to the gym and swim a lot.
"But I know it is not good to be over-trained. That's why my coach and I decide to take breaks from time to time. During a break I relax, go for a ride on the hand bike and try not to think about fencing, though that is almost impossible."
Castro did not reach the podium in London 2012, and his goal this year is clear.
"It will be my second Paralympic Games and after my great performance at the World Championships, I aim to bring a medal home from Rio. I am just not sure which it will be. My favourite colour is gold," Castro said.
For more information about the IWAS Wheelchair Fencing World Cup in Warsaw visit the IWAS' website.