Choi finds new partner in bid for Worlds gold
The South Korean wheelchair dancer will focus on combi and single class 2 events for the 2015 Worlds after his partner moves to shooting para-sport.
06 Oct 2015
Imagen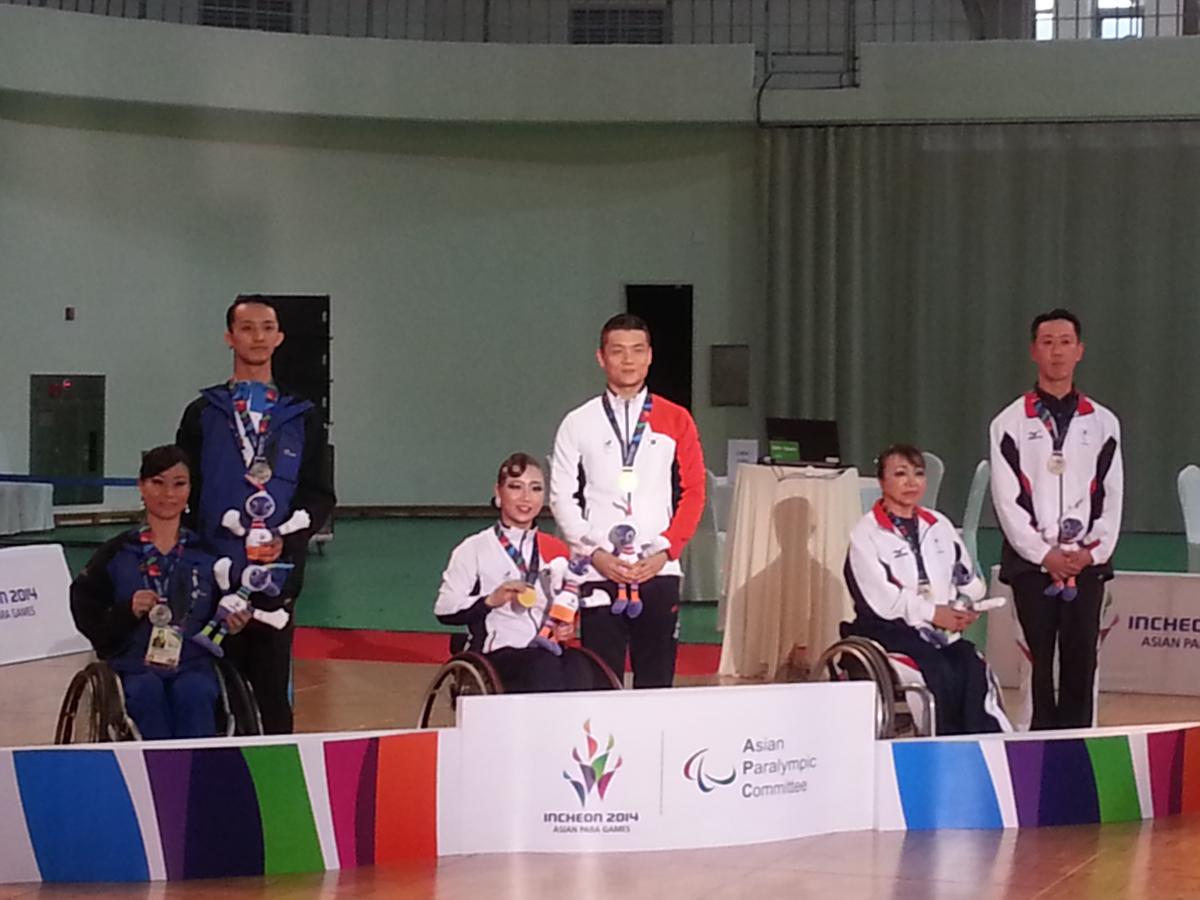 ⒸIPC
By EJ Monica Kim | For the IPC
South Korea's Jong-Chul Choi will no longer compete in the duo class 2, following his partner's retirement.
Choi and his partner Moon-Jung Choi swept gold medals in the duo Latin and standard class 2 at the Incheon 2014 Asian Para Games. They had been attuned to each other since 2011.
"Our major event was the duo Latin, so we had been expecting to become a medal winner," Jong-Chul Choi said.
"We were more pleased with a gold medal in the duo standard, because we had prepared for it over a very short time frame, ahead of our country's big event."
He said that the new equipment from the Korea Dance Sport Federation for the Disabled was important in allowing them to gain their two titles.
"Even though it was difficult to get used to the new wheelchairs within a month before Incheon 2014, we were able to improve our overall level of performances."
After a stunning year, however, Moon-Jung Choi decided to leave the wheelchair dance sport scene, in order to start her career as a para-sport shooter in 2015.
Consequently, 39-year-old Jong-Chul Choi withdrew from the duo events, but he respected his partner's decision.
"I knew that she was facing financial difficulty since she quit her job last year." he said.
"She was also looking for a wheelchair sport dance business team where she could be paid as a professional athlete. However, in the end, she switched to shooting para-sport to realise her long-term hope of a Paralympic debut [since wheelchair dance sport is not in the Paralympic summer programme]."
At the 2015 IPC Wheelchair Dance Sport World Championships in Rome, Italy, Jong-Chul Choi will compete in the five events of class 2: combi Latin, combi standard, combi freestyle, men's single and men's single freestyle.
He will form a pair with able-bodied dancer Chae Young Son. They have been dancing for three years in combi events, and won a gold medal in the combi freestyle class 2 at the IPC Wheelchair Dance Sport New Taipei City Cup Open in July.
Choi and Son are concentrating on refining their skills in the combi Latin programme, after finishing third in that event in New Taipei City.
Moreover they are also taking on a new challenge. "We'll compete in the combi standard for the first time. As my partner Son is specialised in Latin dancing, we still need to work on many things, particularly honing our delicacy of expression," he explained.
He is looking forward to staging his new performances at November's competition.
"Of course, it is meaningful to take home a medal, but for me, the most important thing is to enjoy wheelchair dance sport as it is."
The 2015 IPC Wheelchair Dance Sport World Championships will take place in Rome, Italy, between 6-8 November 2015.
The competition, organised by the Italian Dance Sport Federation (FIDS), is expected to attract more than 160 athletes from nearly 25 countries and will be hosted at the Bocciodromo.
Daily coverage will be available at IPC Wheelchair Dance Sport's website, Facebook and Twitter.