Dimitri Coutya calm under pressure
Wheelchair fencer knows expectations that come with being world No.1.
02 Aug 2017
Imagen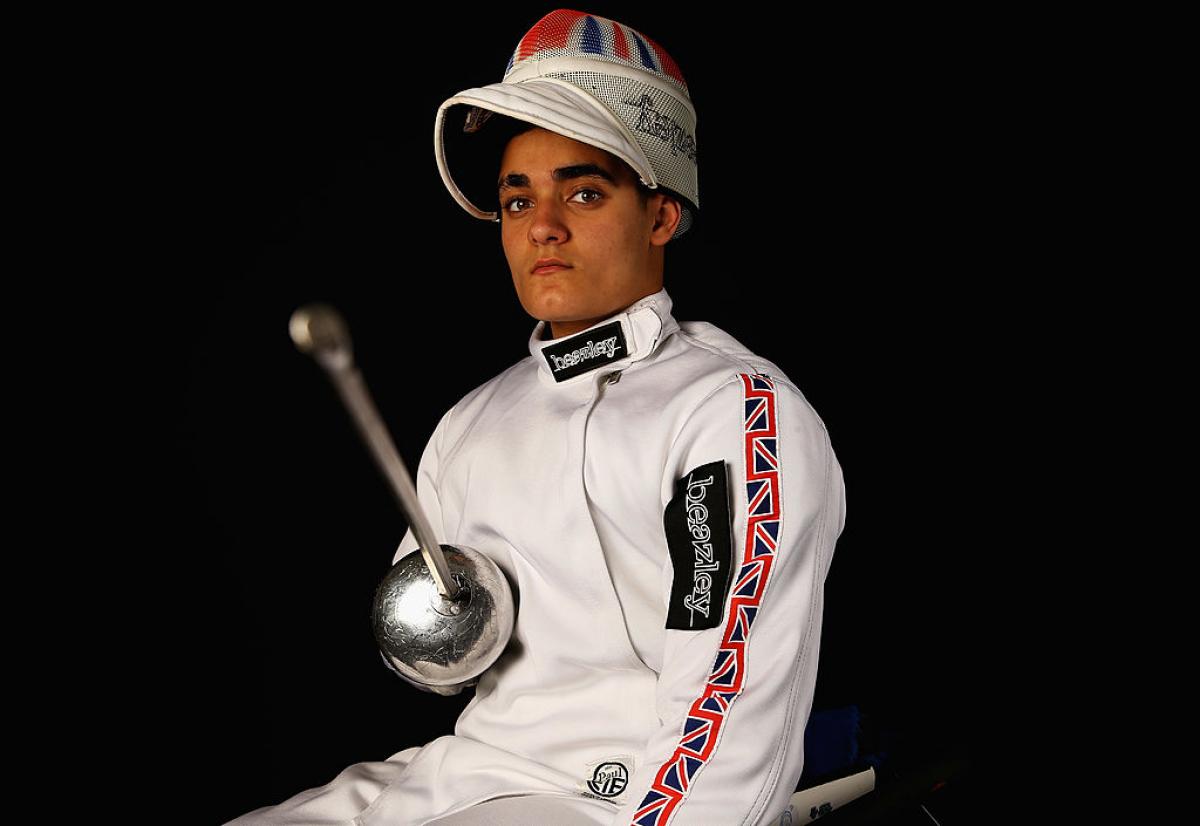 ⒸGetty Images
By Mike Stuart| For the IPC
"Being top in the world comes with the added pressure of knowing that everybody is gunning for you."
Dimitri Coutya's 2017 season performances show just how determined he is to put away the disappointment of leaving Rio 2016 without a medal.
The British wheelchair fencer has made the podium in his past three foil category B events, including gold at the World Cup in Stadskanaal, Netherlands, in May. The results have earned the 19-year-old not just the respect of his rivals, but also the world No.1 ranking.
"Becoming world No.1 has always been one of my goals in fencing, and it's hard to believe that I hold that spot now," Coutya said. "It took years of hard work and I'm absolutely delighted.
"At the same time, I am not celebrating too much. Being top in the world comes with the added pressure of knowing that everybody is gunning for you. I know plenty of capable and worthy opponents who will be looking to take that title from me.
"I will be training harder to ensure I'm in the best possible position to defend my title over the coming competitions."
Alongside Coutya's success with the foil, he has also impressed with the epee, taking gold in the event to seal a double in Stadskanaal and losing only in the final of the epee competition at the World Cup in Warsaw, Poland, in June.
"Epee does not come as naturally to me as foil does," Coutya admitted. "I find that the best way to cope with this is to take aspects of my foil fencing into epee, adopting an unorthodox style and using it to my advantage."
Coutya does not need to look far for an epee sparring partner. Great Britain teammate and close friend Piers Gilliver is the men's epee event category A world No.1. According to Coutya, the pair push each other to improve.
"The fact that we are friends allow us to propel each other and challenge each other in ways that others may struggle to do, and ultimately helps to improve both our performances," Coutya said. "It is also great to have someone around that I can relax with when we are not competing."
Coutya's focus for the remainder of the year is now the World Championships, taking place in Rome, Italy, between 7–12 November, where he hopes to underline his status as the best in the world.
"With my ranking, I am in the best possible position for Rome, which is the most important competition of the year. At the last World Championships two years ago I won silver with the foil. I am going to be looking to at the very least to defend that medal, if not improve on it. It is a big goal and will require a lot of hard work, but I feel that I should aim as high as possible. I have a brilliant team behind me and I know they will do all they can to help me get there."
The IWAS (International Wheelchair and Amputee Sport Federation) World Championships takes place 7–12 November in Rome, Italy.