Esteban Chavez expects top four finish on Worlds debut
Costa Rican striker optimistic about team's chances at blind football Worlds with 100 days to go
27 Feb 2018
Imagen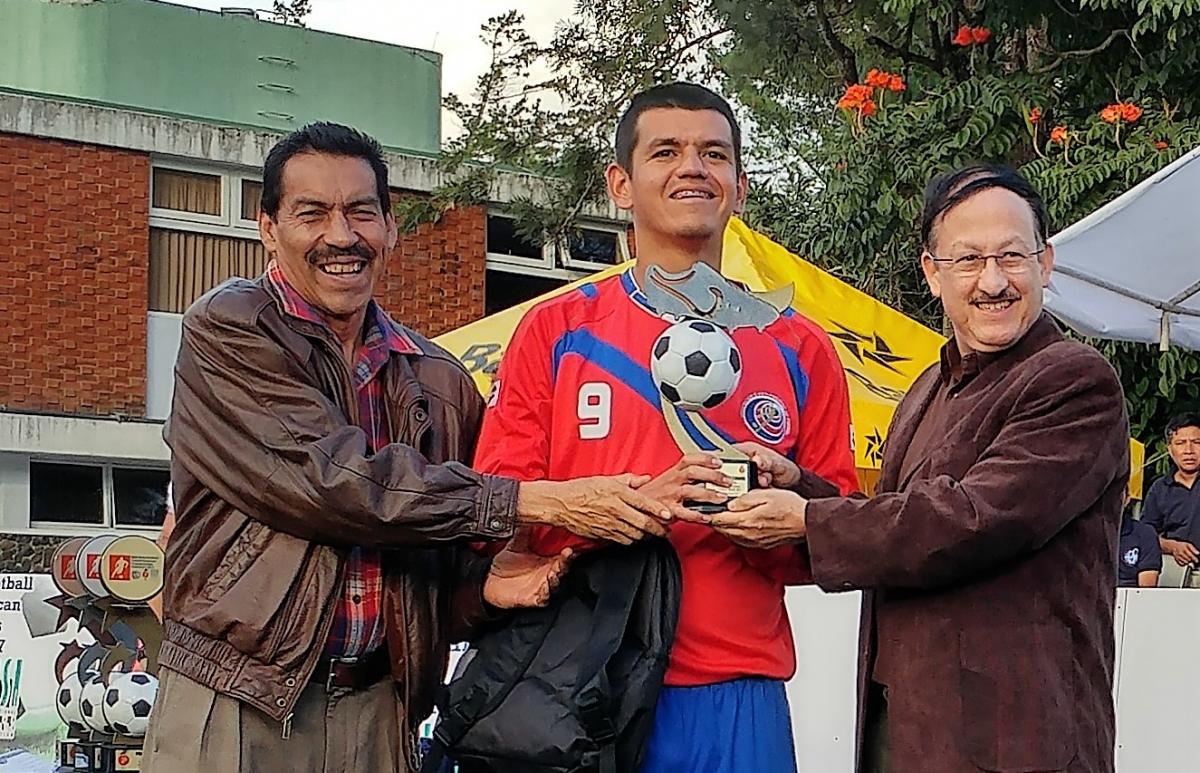 By Keon Richardson | For IBSA
Esteban Chavez's knack for goals helped Costa Rica become the first Central American country to win the International Blind Sports Association (IBSA) Blind Football Central American Championships in November 2017 and therefore qualify for this year's World Championships in Madrid, Spain.
"It's a great honour to be the first set of players in Central America to qualify for the World Championships," he said. "We want to finish in the top four, although it is not an easy task. We are aware that Brazil and Argentina will both be very challenging teams."
Costa Rica ended the tournament undefeated as they achieved subsequent triumphs against Nicaragua 7-1, Honduras 5-0 and El Salvador 6-0; and drew versus Guatemala 1-1 both in the round robin and in the final, later on winning 3-2 on penalties.
The Volcanoes striker erupted with nine goals at the Central American Championships to help Costa Rica race to the final against host nation Guatemala. Although Costa Rica faced some obstacles on their way to the final, the star striker recalled the challenges in scoring past Guatemala.
"The final was very demanding both mentally and physically. Though we managed to draw 1-1, we tried on multiple occasions to score a second goal, but the Guatemalan defence was very rigid."
With score tied 2-2 in the penalty shootout, Chavez fired the deciding penalty into the left corner and his teammates roared in delight as they were crowned inaugural blind football Central American champions.
During the golden memories of celebrating his country's triumph, Chavez was awarded Top Goal Scorer and Player of the Tournament, and was also named Americas Paralympic Committee 'Athlete of the Month' in November 2017 with a 56 per cent of the public vote.
Chavez and his Costa Rican teammates started off their preparation for the World Championships last month with a physical training camp in the district of San Isidro. As the tournament is just under four months away, Esteban intends to transcend his goal scoring talent onto the world stage.
"We cannot wait any longer to start playing in the World Championships and we have grand expectations for the tournament. I aim to score a minimum of five goals to help my country achieve a top four finish."
More information about the World Championships is available on IBSA's website.