Experience beats youth at 2017 US Open
Houdet, Kamiji and Wagner win final Grand Slam titles of the year
11 Sep 2017
Imagen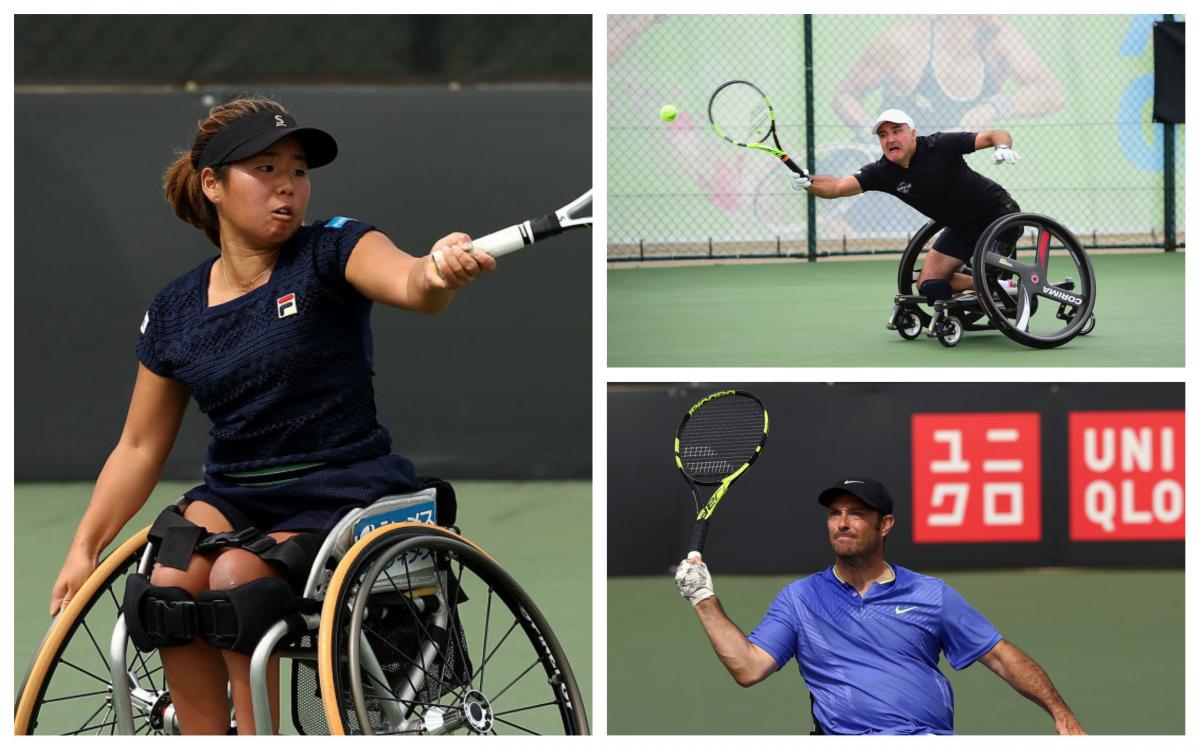 ⒸGetty Images
By ITF
"I don't have pressure because everything changed. That's why I have a good season this year - my mind is free. Next year I need to be relaxed, too."
The more experienced players prevailed in men's, women's and quad singles at the US Open, with France's Stephane Houdet, Japan's Yui Kamiji and USA's David Wagner winning the respective titles on 10 September.
In a rollercoaster wheelchair men's final, veteran Stephane Houdet defeated British teenager Alfie Hewett 6-2 4-6 6-3, avenging Saturday's doubles loss at the hands of the Brit and his partner Gordon Reid.
The 46-year-old claimed his fourth Grand Slam title in wheelchair singles after Roland Garros in 2012 and 2013 as well as the 2013 US Open.
After the 2017 Australian Open, Houdet started to work differently and says he "discovered a new tennis, a new way of breathing, a new tactical approach to the game.
"I had the feeling for the last few months that I was playing better but I didn't get the results," Houdet said after his US Open title. "I lost many times to Gustavo Fernandez and to Stefan Olsson. I was always close, I thought I was improving but I didn't score.
Even though the big results didn't come right away this year, patience throughout the season and then at Flushing Meadows were the recipe for Houdet's success in New York.
"I think about the way I have to breathe - and next point. All the time," the Frenchman said.
Hewett had a lot of positives to take away from his first US Open despite his final defeat, leaving with the wheelchair men's doubles title.
"There's so much I can take out of this week. Still I'm only 19 and I got to use this as another learning curve," he said.
On the women's side, Japan's world No. 1 Yui Kamiji repeated her US Open singles triumph from 2014, beating the Netherlands' Diede de Groot 7-5, 6-2 in the final.
"The key point was 6-5, the last game of the first set" Kamiji said. "I was a bit…. not nervous but my body was tight and I wanted to get the points and the game. But if I lost, it still would've been a tie-break and I didn't have that much pressure.
"I was a little bit relaxed and I could see the court pretty well."
After 2016, Kamiji made several changes to her game and also to her wheelchair setup, hoping to find the right recipe for success as she starts early preparation for the next Paralympics in Tokyo in three years' time.
"I think this year is one of the most important years," the Japanese said of her successful 2017 season.
"I'm focused on the 2020 Paralympics, of course. I changed my tactic, my skills and the biggest change is my wheelchair. It's higher than before and I changed the wheel, it's bigger than before."
"I don't have pressure because everything changed. That's why I have a good season this year - my mind is free. Next year I need to be relaxed, too."
Great Britain's Reid and Hewett and the Netherlands' Marjolein Buis and Diede de Groot won the men's and women's doubles, respectively.
In the quad singles final, USA's David Wagner and Great Britain's Andrew Lapthorne faced-off just 24 hours after claiming the doubles title together.
They survived the Round Robin format and left defending champion Dylan Alcott of Australia in their wake. In the final, it was Wagner who emerged victorious 7-5, 3-6, 6-4 to win his sixth US Open title.