Finland's Pyy aims for top five World Cup finish
Ahead of the opening World Cup of the season in Vuokatti, the home skier looks ahead to the new season.
08 Dec 2016
Imagen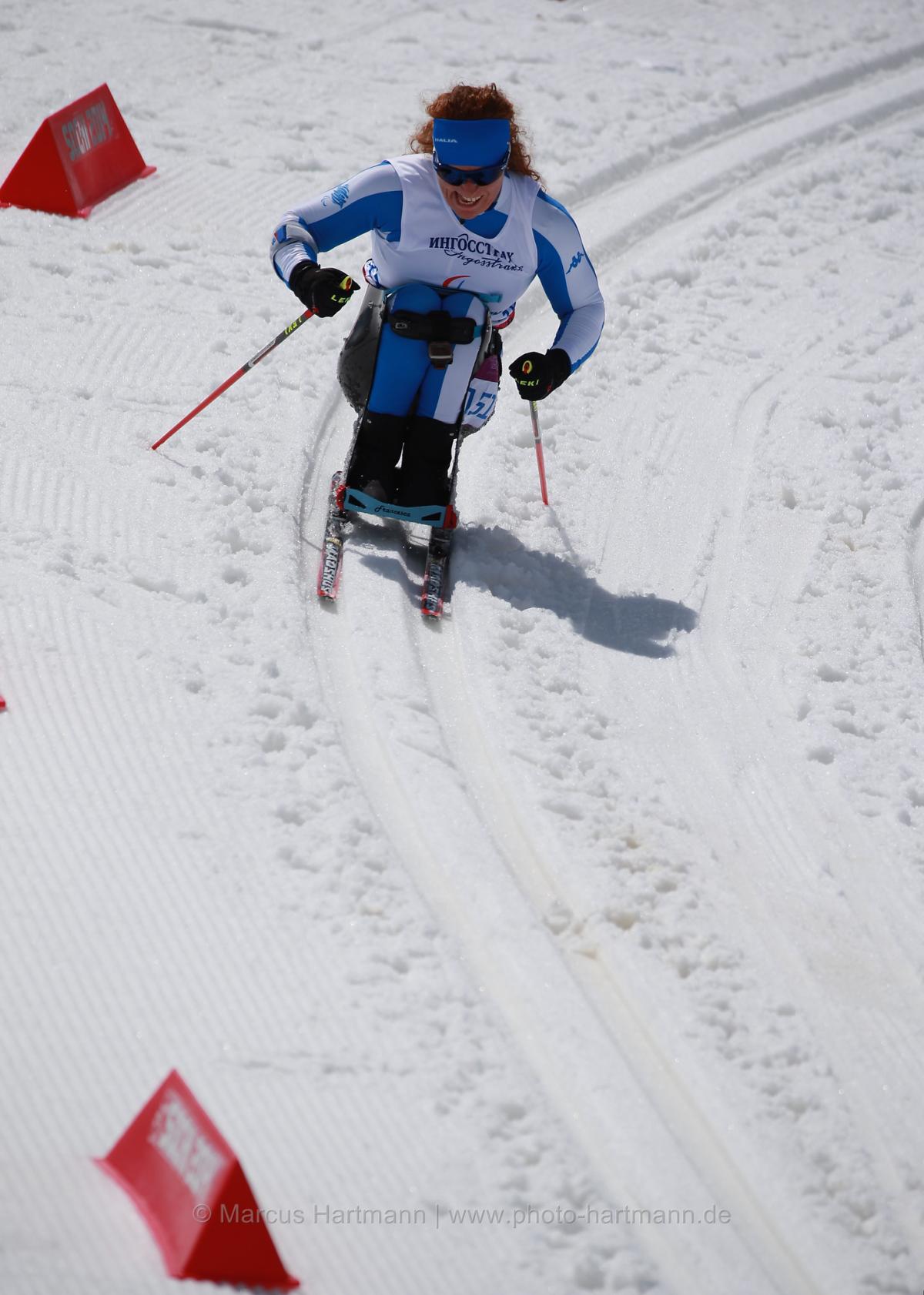 Ⓒwww.photo-hartmann.de
By Louise Wood | For the IPC
With the start of the Para Nordic World Cup just one day away one biathlete in particular cannot wait for it to begin. Finnish sit-skier Sini Pyy is thrilled that her World Cup campaign will get underway in Vuokatti.
"I am very excited, and even more now that the season starts in Finland! Vuokatti is a good place to start the season because we have raced there so often that you can also keep up with your own development across the seasons," she explained. "We have all of our training camps in Vuokatti, so it is almost like racing at home. The tracks are quite demanding, and you really have to give it your all in every competition. And it is so nice to have friends and relatives cheering for you there."
Pyy's favoured distance is the sprint race and she is really happy that there is one scheduled in Vuokatti in both cross-country and biathlon.
"The sprint is definitely my favourite distance. I like the speed and also the fact that the first one to finish wins the race. There is also extra excitement when you are racing in a group. My goals in my home race are to improve from last season and to do well especially in the sprint."
Apart from racing at home the main event for Pyy will be the World Para Nordic Skiing Championships in Finsterau, Germany, from 10-19 February.
"I am very much looking forward to the World Championships. I raced in Finsterau last spring and it was a lot of fun," Pyy said. "I like the tracks there and the landscape is very beautiful overall. In Finsterau I will naturally want to do my best performances this season. I think the whole Finnish team will be very strong and successful there."
The 24-year-old also has high hopes for her performances on the World Cup this season.
"I am aiming for my very first top five finish this season. I also want to perform well in every competition and get stronger and stronger as the season progresses."
With a top result to date of sixth place it is a very achievable goal for Pyy, but she acknowledges that it will not be easy in such a competitive field.
"I am quite pleased with my results from last season," she said. "I saw some improvement in many areas but there is still a lot of training hours ahead. I am racing against very talented and hard-working athletes, and you really have to perfect every aspect in skiing to be able to beat them. This season I have been working on strength for up hills and speed and control for downhills, and also shooting for biathlon."
Pyy has always loved sports and after she was involved in a car accident, which resulted in spinal cord injuries, cross-country was the obvious choice to make her return to competition.
"My cross-country skiing career started at the age of two when my parents took me to my first competition. Until 2010, when I was injured, I used to be a competitive cross-country skier along with doing many other sports such as football, running, dancing and orienteering. After the accident it was easy to decide which sport I would try first, and I loved sit-skiing immediately. I started with a rental sit-ski, and finally got my own in 2013. And here I am now, five years after my first try!"
The Finsterau 2017 World Para Nordic Skiing Championships will gather 135 of the world's best biathletes and cross-country skiers from 25 countries between 10-19 February. They will be followed by the PyeongChang 2018 Test Event from 10-15 March.