Football 5 developed in Central America by IBSA
The International Blind Sports Federation (IBSA) kicked off an ambitious development plan in San Jose, Costa Rica, to boost the sport in the region.
25 Apr 2017
Imagen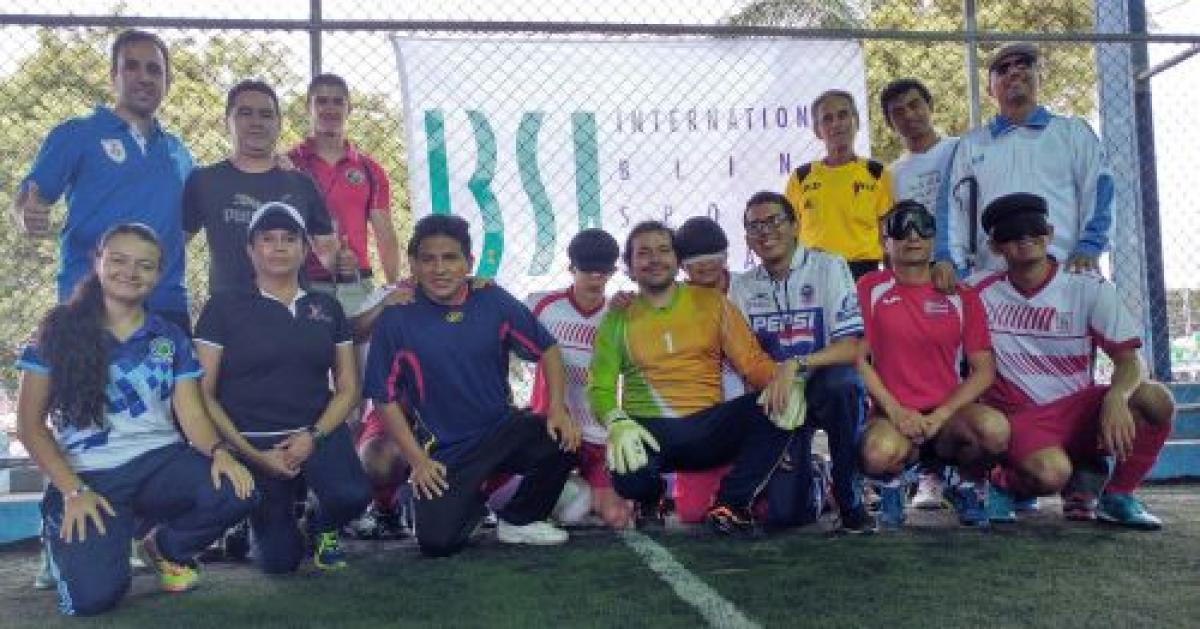 ⒸIBSA
By IBSA
The International Blind Sports Federation (IBSA) launched a development plan in San Jose, Costa Rica, in April 2017, to develop football 5-a-side across Central America.
Over the past days, 10 referees from Costa Rica, Guatemala, Honduras and Nicaragua attended a refereeing educational course involving theoretical and practical sessions with the hosts' national football-5 team.
In addition, blind sport leaders from the four countries met representatives from the IBSA Football Committee to set out a plan for the upcoming years. Their aim is to have a team from the region competing at the World Championships for the first time ever.
Last December, Tegucigalpa, Honduras, hosted an unofficial Central American Blind Football Championships, the sport's first event ever to be held in the region. Costa Rica claimed the title following a 3-0 victory over the hosts.
The first IBSA-sanctioned Central American Championships will take place in the last quarter of 2017, with six countries expected to compete. The champions will secure a place at the 2018 IBSA Blind Football World Championships in Madrid, Spain.
Countries have until 24 May to submit their bids to organise the event.
The sport was introduced in Central America a few years ago thanks to the support of the Brazilian Blind Sports Confederation, which helped organise development programmes in Costa Rica, El Salvador, Guatemala, Honduras and Nicaragua.
Panama is also setting up a development plan.
Jorge Mario Cifuentes, Central American representative on the IBSA America Committee, said: "For Central America and for blind sport, the referee training camp and the meetings were extremely important. Blind football is in a development stage in the region, with five countries currently building up their teams.
"Educating the referees is crucial because they can now work in their respective countries. We would like to thank the IBSA Football Committee for coming here to share its expertise.
"From now on, blind football in the region will develop faster and the Central American countries will join the other countries in the world."
Henry Cardenas, President of the Costa Rican Blind Sports Association, also expressed his satisfaction: "We believe Costa Rica and the region as a whole is capable of strong growth.
"We are grateful to the IBSA Football Committee for its assistance. The refereeing course went very well and the participants are all very committed to the game."
"We need to think big, and not just focus on the tournament later this year. This will make us stronger. We're very satisfied and we think it has been a great success for all the participants."
More information is available on IBSA's website.