Ge Yang ready to move on
5-time Paralympic champion may call time on international table tennis career.
26 Jun 2017
Imagen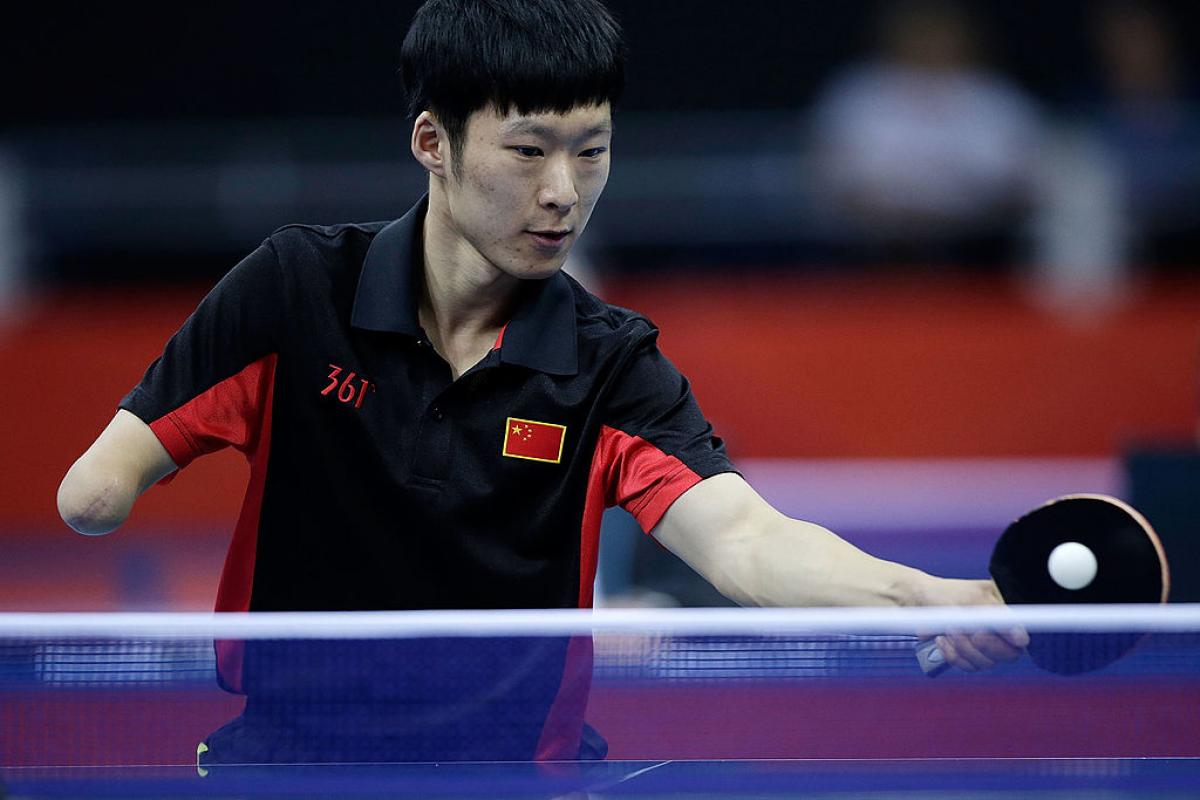 Ⓒ2012 Getty Images
By Sophie Feng | For the IPC
"It's about being comfortable with my place in life and being happy beyond the sport."
Ge Yang is currently embroiled in a dilemma between a lifetime of attachment to table tennis and a desire to begin the next chapter of his life.
China's five-time Paralympic champion is currently training with the Hebei provincial team in preparation for the ITTF Para Table Tennis Asian Championships (23-31 August), but admits he has not decided if he will compete.
"I do not know if I will join my teammates when the national team holds its training camp ahead of the competition," he said.
"But if I do, I want to give it everything and leave the court with no regrets," he added.
Ge describes the past five years since the 2012 London Paralympic Games as "having to helplessly reach the top of the world while going down a slippery slope" for his career. During that period, he hit rock bottom and flirted with the idea of retirement.
"The four years from 2008 to 2012 were the best of my career. I do not remember losing once during that time. I won my first singles gold medal at home in Beijing [in 2008], but after losing [four years later] in London, I started feeling breathless. I had no determination to win anymore. I lost every match I played."
At the 2016 Paralympic Games in Rio de Janeiro, Ge prevailed, as he reclaimed his Paralympic title in men's Class 10 singles by defeating Polish athlete Patryk Chojnowski.
"He eliminated me in 2012, so I would be lying if I said I did not go to Brazil with some revenge on my mind," Ge said.
Initially surprised by his own performance in the tournament, Ge remained undefeated, encouraged by his teammate Lian Hao, whom he defeated in the semi-finals.
"I was caught off guard, because [Lian Hao, a newcomer] was playing with the same kind of energy and eagerness as I was when I first competed in the Paralympics," he explained.
"But then, I won a set, and another followed. Part of me started believing I could win again. I ended up winning against Lian Hao. After the match, he told me that if I could beat him, I could beat [Chojnowski]. And I did."
After overcoming different types of hardship, Ge also feels different about winning now than he did when he was younger, as a teenager training seven to eight hours a day to achieve his dream of becoming a Paralympic champion.
"This time around, it was not so much about feeling excited after winning, but rather seeing my victory as a testimony of my hard work, my sacrifices and my athletic capacities as one of the older members on the national team," he said.
For Ge, who will turn 32 in September, table tennis will remain in his life. While he trains for almost five hours every day, he also scouts and trains provincial team prospects in his free time.
"I want to be able to do more non-profit work, because it is so important for me to help disabled children and give them something that will allow them to see the world and achieve something incredible," he said.
At this point, the question of whether or not he will participate in the Asian Championships does not matter to Ge Yang anymore. He only wants to deservingly summarise his 18-year-old career as a coming-of-age story, in which he has matured and come to understand the significance of triumph through different stages of his life.
"Truly, life is magical. The meaning of my two latest Paralympic gold medals is not about fighting off opponents or being the best in the world. I already knew what that felt like back in 2008. Now, it's about being comfortable with my place in life and being happy beyond the sport. Table tennis has given me more than anything or anyone else in the world, so I just want to enjoy it while it lasts."