Iran prove their class in men's sitting volleyball
Reigning champions recover from opening set loss to show class against nearest rivals.
04 Sep 2012
Imagen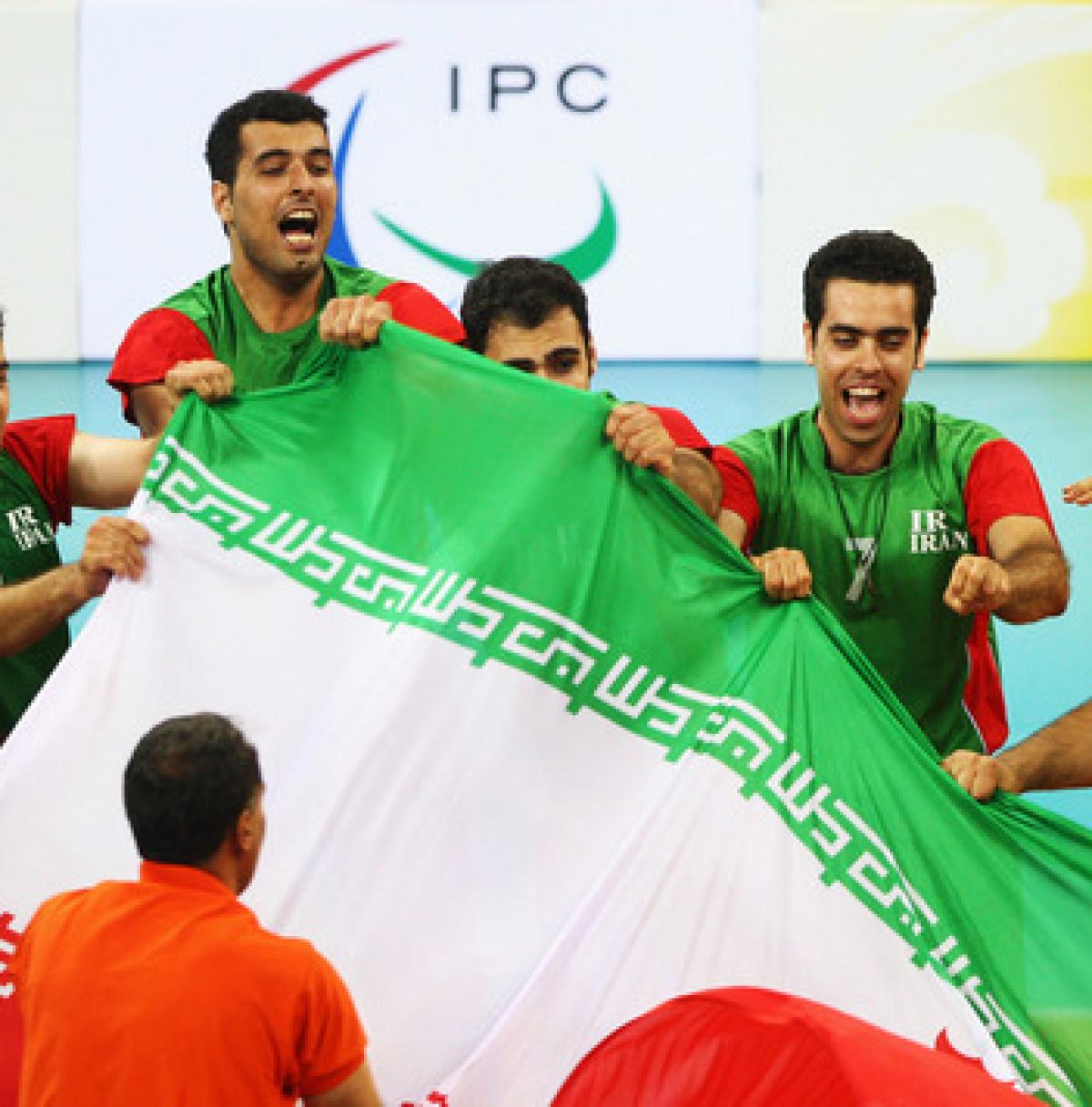 ⒸGetty Images
"Something was wrong with our game, we didn't talk between each other."
It is the most established team rivalry in Paralympic history, and the pool match between Iran and Bosnia and Herzegovina was expected to provide a firm pointer for the gold medal. After a contest that thrilled the big ExCeL crowd, it was favourites Iran laying down a marker for the remainder of the competition with a commanding 3-1 win.
It hadn't started out that way. Bosnia had looked impressive in the opening stages, and won the first set 25-22 against the five-time and current Paralympic champions.
But Iran gradually settled in into their game, repelling a strong start from the Bosnians at the net.
Such is the dominance of these two teams over the rest of the competition, that neither had even dropped a set in their opening three preliminary matches.
But both would have had eyes on this clash, affording one team a chance to firmly stake their gold medal credentials ahead of the knock-out stages.
There were whispers, albeit quiet ones, of a changing of the guard when challengers Bosnia stormed into an early 18-10 lead and then repelled an Iranian comeback to win the opening set.
But Iran are not a team that can be written off lightly, and with the likes of Davood Alipourian, Sadegh Bigdeli and Reza Peidayesh springing to the fore, they showed the kind of form that has given them their glittering list of past honours.
"We lost our first set although we had a good comeback," Peidayesh explained. "In the second set we had to change our tactics. We focused on their strongest point, the spiking and so we upgraded our block. This is what made us win today."
Bosnia grasped the ascendancy in the first set from the moment they won the opening point from a net scramble, with minimal disability (MD) player Asim Medic and captain Sabahudin Delalic displaying some delicate, point-winning touches.
But more than anything throughout the first set, it was Bosnia's dominance at the net that shone through, with the excellent Safet Alibasic and Mirzet Duran helping them into a commanding 18-10 lead.
The Iranians then provided a stirring comeback, and after winning 12 out of 15 points, were level at 22-22 and now very much the side with the momentum.
But Bosnia regained their composure well, and a smart serve from Medic sealed the set.
The second was a much different story.
Now Iran began to win the battle at the net, with Peidayesh and especially Alipourian increasingly influential for them. They were ahead for the vast majority of the set, and Isa Ziahi's winner completed a 25-18 win.
Bosnia's Sabahudin Delalic felt that it was the crucial period of the match.
"We didn't do great in the second set and it was a turning point," Delalic said. "They scored too many points and it was too much for us. Something was wrong with our game, we didn't talk between each other."
The third set started in one-sided fashion, with a Peidayesh-inspired Iran 15-4 up at one stage. Benis Kadric got Bosnia back to within five, but Iran Prevailed 25-18.
There were a host of brilliant rallies in the fourth, when Iran again made the better start, with some superb play from Isa Zirahi pushing them to a 20-14 lead. A combination of unforced Iranian errors and a gallant Bosnian revival closed that gap to a single point at 22-21, but Bigdeli then produced two significantly plays, and fittingly also hit the winning point for a 25-22 final set win.
The only blemish on Iran's Paralympic record to date was when Bosnia won gold in Athens 2004. On this evidence, a repeat of that looks a tall order for the Eurpoean nation.
In the day's other men's games, Germany beat Egypt 3-1, Brazil secured a 3-0 win over China, and Russia emerged 3-0 victors over Morocco.