Judo preview
Russia, Azerbaijan and Great Britain will all be chasing China in 13 judo events.
29 Aug 2012
Imagen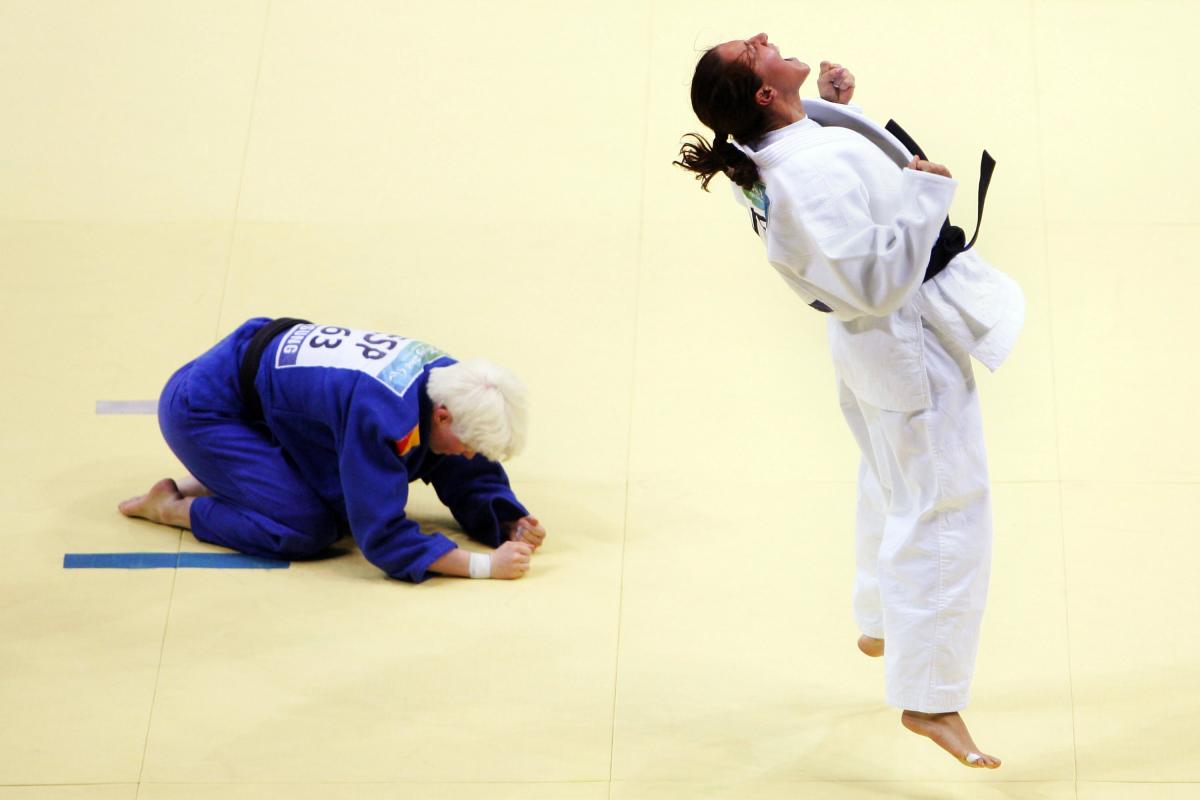 ⒸGetty Images
"Solely for athletes with a visual impairment, judo is the only martial art on the London 2012 Paralympic Games schedule."
Dates: 30 August – 1 September
Venue: ExCel Arena
Number of Athletes: 132
Medal Events: 13
Ones to Watch: Antonio Tenorio (Brazil), Naomi Soazo (Venezuela)
Dominated by China at the Beijing Paralympics, judo currently has world number ones from seven different countries across the different weight categories for males and females.
Although the Chinese will again fancy their chances, Russia, Azerbaijan and Great Britain, who as host nation have been allowed to name the biggest squad, should all be in the mix for medals over three days at the ExCel Arena.
Solely for athletes with a visual impairment, judo is the only martial art on the London 2012 Paralympic Games schedule. With contact allowed at the start, each five minute contest will require a combination of strength, speed and control as the athletes attempt to throw their opponent on their back, force a submission or pin them to the floor for 25 seconds.
Champions from Beijing 2008, Venezuelan Naomi Soazo and Brazil's Antonio Tenorio will be hoping to defend the gold medals they won four years ago. Soazo is the only Venezuelan Paralympian in history to win gold and her run to the final in Beijing included a victory in just three seconds.
Forty-one year old Tenorio has been a practising judoka for 30 years and goes looking for his fifth consecutive gold medal having first won back at the Atlanta Games in 1996. Well known in Brazil, he starred in a documentary in 2009 called "B1", which has become a symbol for the Paralympic movement and is still widely shown in the country.
There's also the potential for huge family celebrations, with three sets of siblings competing together in London. Great Britain's Sam Ingram won bronze in Beijing four years ago having been inspired to take up the sport by his elder brother, Joe, in 2004. Conversely, Joe had been on a break to focus on studying for an English degree but was driven to get back into the sport after seeing his younger sibling's success in China.
Also in the judo squad are Daniel and Marc Powell, who will follow in their father's footsteps by representing Great Britain at the Paralympics. Terry medaled at both the Atlanta and Seoul Games and is listed as both Daniel and Marc's idol.
The third set are twin sisters Carmen and Ramona Brussig from Germany. Ramona won gold in Athens in 2004, silver four years later in Beijing and has won the World Championships on four occasions, most recently in 2010. Carmen, a chef, has achieved an ambition by making the German squad for the Games and says her sister has been the most influential person in her career.