Judoka Crockett aims to remain world's best
Since switching from wrestling to judo, the US athletes has enjoyed a meteoric rise to the top.
11 Feb 2015
Imagen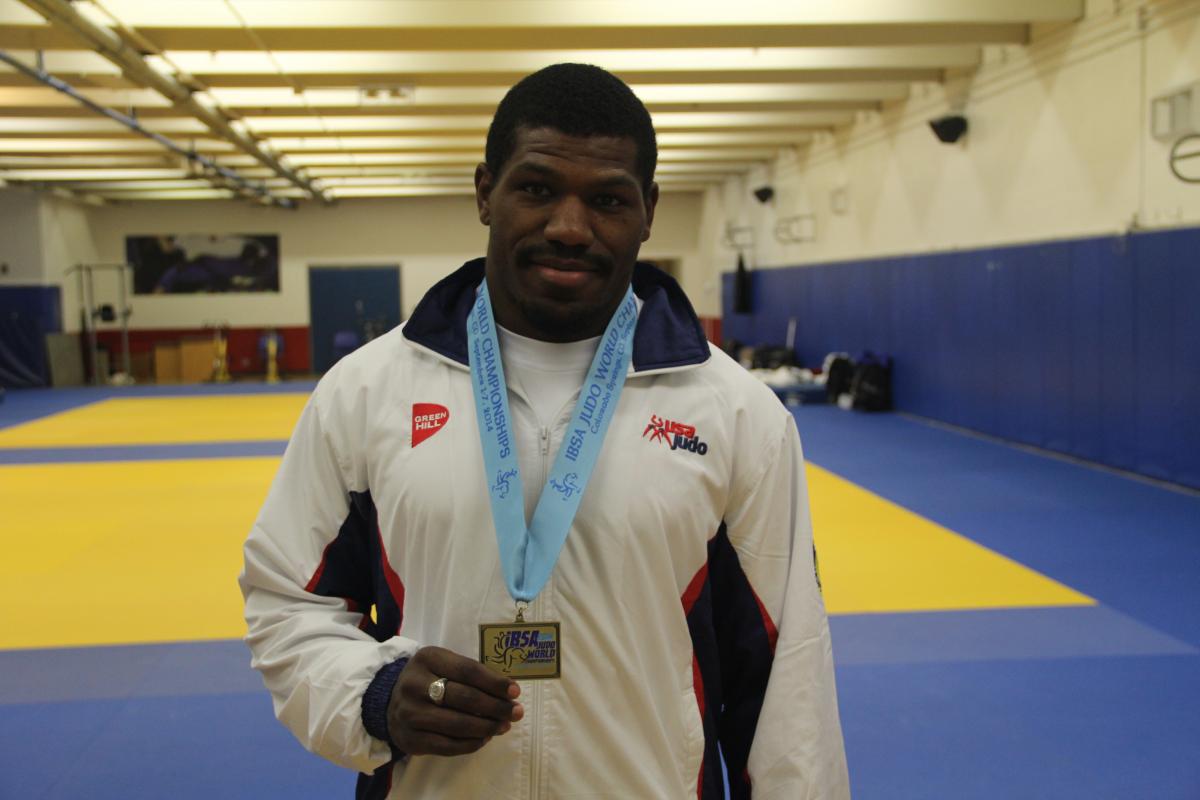 ⒸNicholas Goda
By Nico Gouda | For the IPC
After winning his first world title in judo last year, the USA's Dartanyon Crockett has a busy 2015 planned in an effort to ensure he remains the world's number one in his class.
Originally a wrestler who switched to judo in 2010, Crockett won gold in the men's -90kg class at the 2014 IBSA Judo World Championships in Colorado Springs, USA, a win that qualified him for the Rio 2016 Paralympic Games. Rather than sit back and bask in the glory, the 23-year-old has doubled his efforts for the year ahead.
"Giving it my all got me here in the first place. Giving 100 per cent has proved it will get you where you need to be," said Crockett a London 2012 bronze medal winner. "I'd rather be the guy standing on top of the podium instead of the guy stand off of it."
With the headache of qualifying for Rio out of the way, Crockett is still planning to travel the world in 2015 to compete in qualifying events so that he can continue to face his arch rivals.
"My goal is to get ready and stay healthy," said Crockett who was born with Leber's disease, which is a progressive condition that causes vision loss.
"I'll be at the Pan Am Tour in South America. My competition schedule is all over this year."
One event highlighted on Crockett's schedule is May's IBSA World Games in Seoul, South Korea, where he knows he will be under extra pressure to perform.
"I'm the only American to win a world championship [in 2014]. Coming from a bronze in the Paralympic Games to winning a world championship, it definitely puts a target on my back for athletes after me."
Outside of judo Crockett is working on a number of different projects including speaking engagements, playing saxophone and working on a book with his long-time friend Leroy Sutton.
Crockett and Sutton featured in an ESPN documentary in July 2013 which focussed on their close friendship. The pair guide each other – Crockett is legally blind whilst Sutton lost his legs in a train accident. Their story got the United States Olympic Committee (USOC) interested in having Crockett try out for their athletes residency programme.
"We are in the process of finding an editor and hopefully we'll get it published soon," said Crockett who is also working on getting a social work degree so he can help families.