Kim Young Gun leads entries at Korea Para-Table Tennis Open
Competition across 11 classes will take place this week in Incheon, Korea.
30 Jul 2013
Imagen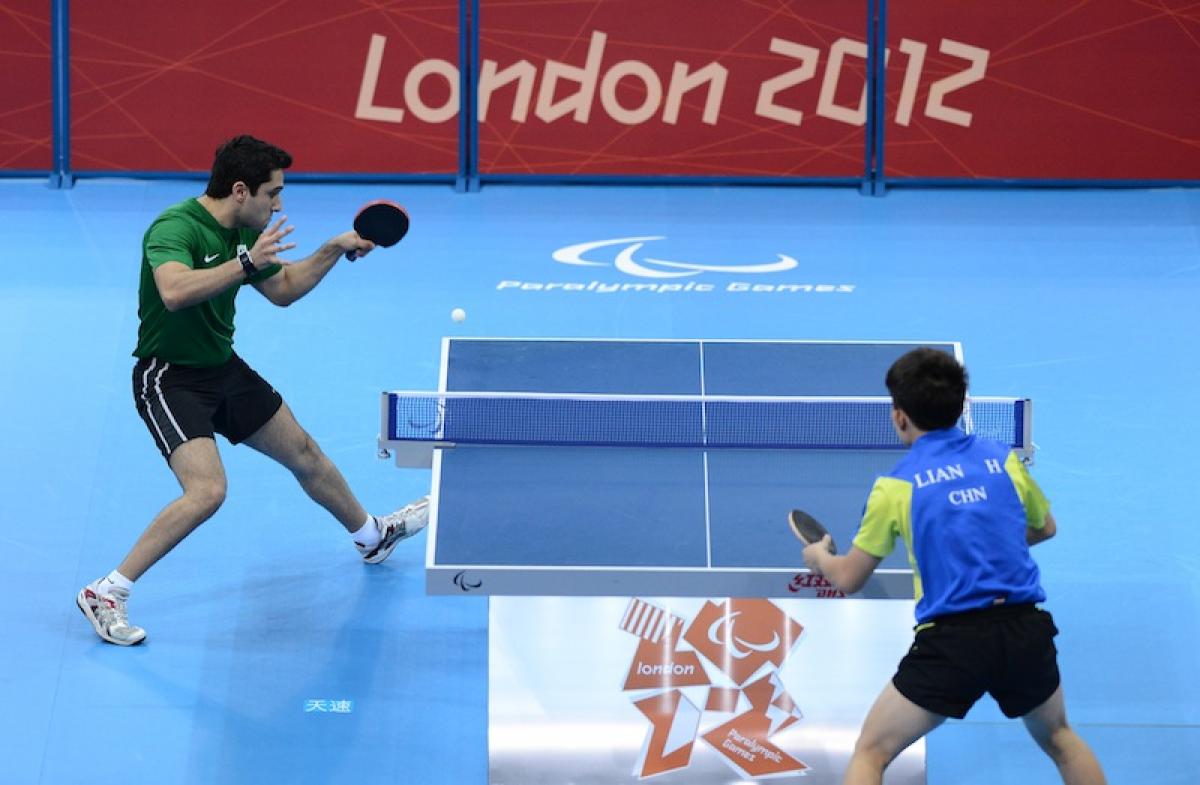 ⒸGetty
By Liam Norcliffe | for the IPC
"Although I have trained as usual just like I would for any competition, it is true there is extra pressure"
It is almost one year on from the Paralympic Games in London, and world No. 1 player Kim Young Gun of South Korea is still feeling the pressure heading into this week's Korea Para-Table Tennis Open in Incheon.
The event in Incheon begins on Monday (29 July) and will run through Wednesday (31 July), and competition will take place across all 11 classes.
Young Gun achieved his wildest dreams by claiming a gold medal in the men's wheelchair singles class 4, but despite this, he is not satisfied and would like to record a first-place finish in front of his home crowd in Incheon.
"Although I have trained as usual just like I would for any competition, it is true there is extra pressure," Young Gun said.
"But I have been through a lot of competitions and I am used to it. I am going to control my mind as if I am playing a practice game to ease the burden.
"I know there will be a lot of people there to cheer me on (in Incheon), so I really want to reward them and make a good effort in this competition, I would like to win it for them."
A Paralympic gold medal is the pinnacle of any athlete's career, but Young Gun insists it has not changed him as a person or altered desire to keep winning.
"There have been no drastic changes in my life since that gold medal except that people recognise me more," he said. "Whenever I am faced with this situation, I feel a lot of responsibility and it makes me train harder.
"The medal was a result of diligent training as well as good fortune. I do look at it sometimes but not that much, I need to focus on the future.
"My coach is always there to remind me that the reason how I won the medal was not only my effort but also my colleague players and coaches who helped me and it how it is important that I remember that. He tells me to keep face without any conceits so that I can become the best player ever."
So with that clear focus in his mind, Young Gun believes he will see familiar faces in Incheon from London.
"Kim Young Gil will do well, he usually trains with me and I can see what his strengths are. Zhang Yan who I met in the final of the Paralympic Games is somebody who I also expect to go close to the final."