Klebl to miss Worlds, looks ahead to Test Event
The Canadian has high hopes for his season, despite being hospitalised for the first races.
06 Feb 2017
Imagen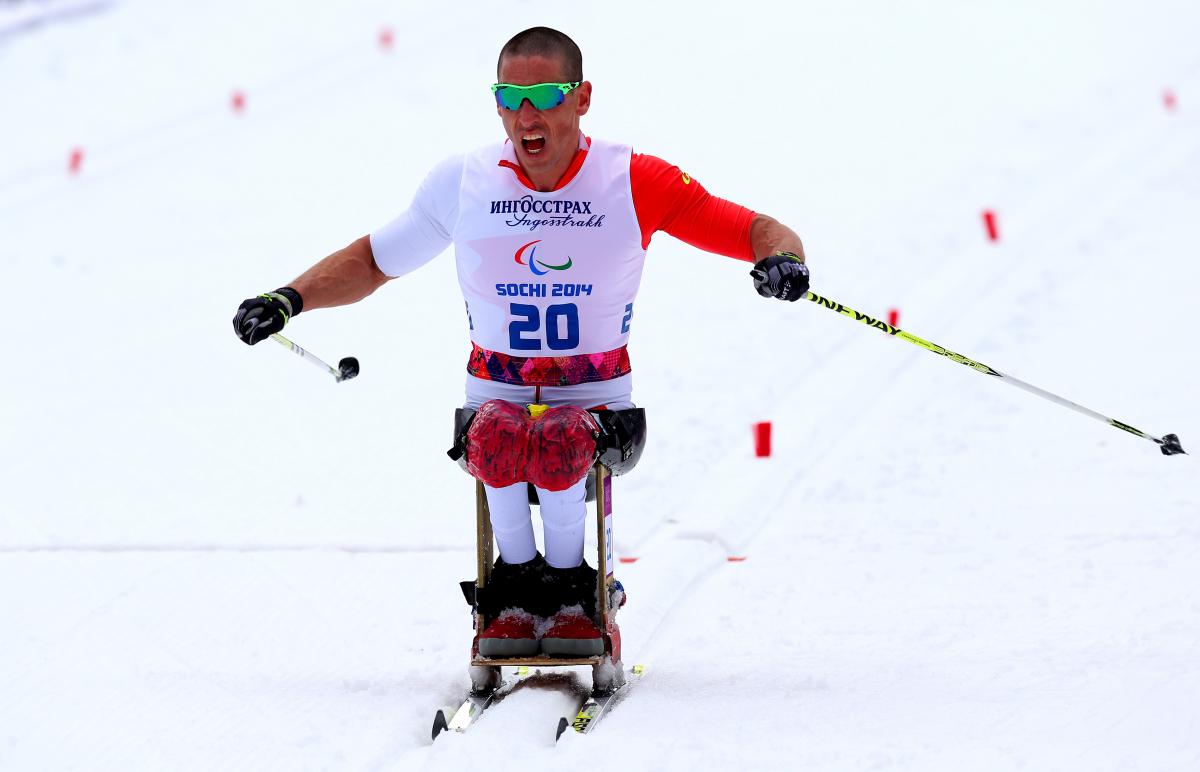 ⒸGetty
By Tim Norris | For the IPC
Canada's Paralympic champion Chris Klebl will miss the upcoming 2017 World Para Nordic Skiing Championships in Finsterau, Germany, but hopes to compete at the PyeongChang 2018 Test Event in March.
Having booked his plane ticket for the first World Cup of the season in Vuokatti, Finland, Klebl then found out he needed surgery. The Sochi 2014 middle distance gold medallist has been in hospital ever since and has only had three days on the snow since August.
But Klebl is remarkably positive about his comeback and the potential of a fourth Paralympic Winter Games at PyeongChang 2018.
"I was really disappointed to miss the first World Cup as we've competed there in the past few years – I'd targeted the venue as a real possibility for some good results. But I'm staying positive and plan to return in top form in March with a smile on my face."
Klebl shared more on his situation:
"I've been dealing with a skin problem since the beginning of August. My training wasn't really compromised during November and in many ways, my preparation for the season was very much on track. But I've been under severe orders from the doctor. I couldn't sit up or get out of bed until the middle of January."
As with many Paralympic athletes, Klebl has not let this setback get in the way of his ambitions.
"I created a variety of alternative methods for training while in hospital. A few years ago I built a bench row platform as I could never find anything suitable in gyms and my coach brought that along."
The Canadian is already planning his comeback.
"It's a matter of seeing how much of a hiccup this is. While everyone else is racing in Germany, I'll be training. This gives me some pretty good potential. The goal is to ski again in February and race in the final World Cups in Asia. It's a little bit up in the air at the moment."
He then looked to the PyeongChang 2018 Test Event, taking place from 10-15 March.
"I can't make any predictions at this stage – there could be a massive shakeup of who will be on start line. Russia* may not be there and I've heard a couple of teams have beefed up their presence over summer. China had a large team in Finland and a few others teams have grown," Klebl continued.
"The courses and the snow are fairly interesting. Even if I'm not racing at my best I will try and make it over there. I was there a year ago – I think they've made the necessary adjustments so that we can pre-ski the course itself. It's a very interesting climatic environment."
While Klebl will not be there, the Finsterau 2017 World Para Nordic Skiing Championships will gather 135 of the world's best biathletes and cross-country skiers from 25 countries in Finsterau between 10-19 February.
All races are being shown live, alongside live results, at Finsterau2017.com.
*Editor's note: The International Paralympic Committee suspended the Russian Paralympic Committee on 7 August 2016 for its inability to fulfil its IPC membership responsibilities and obligations, in particular its obligation to comply with the IPC Anti-Doping Code and the World Anti-Doping Code (to which it is also a signatory). As a result of the suspension, Russian athletes cannot enter IPC sanctioned events or competitions, including the Paralympic Games.
Related Images