Lucas Diaz Aspiroz aims to win Paralympic medal in Rio
The Argentinian Para canoeist says he will give his best at Rio 2016 and try to reach the Paralympic podium.
11 Aug 2016
Imagen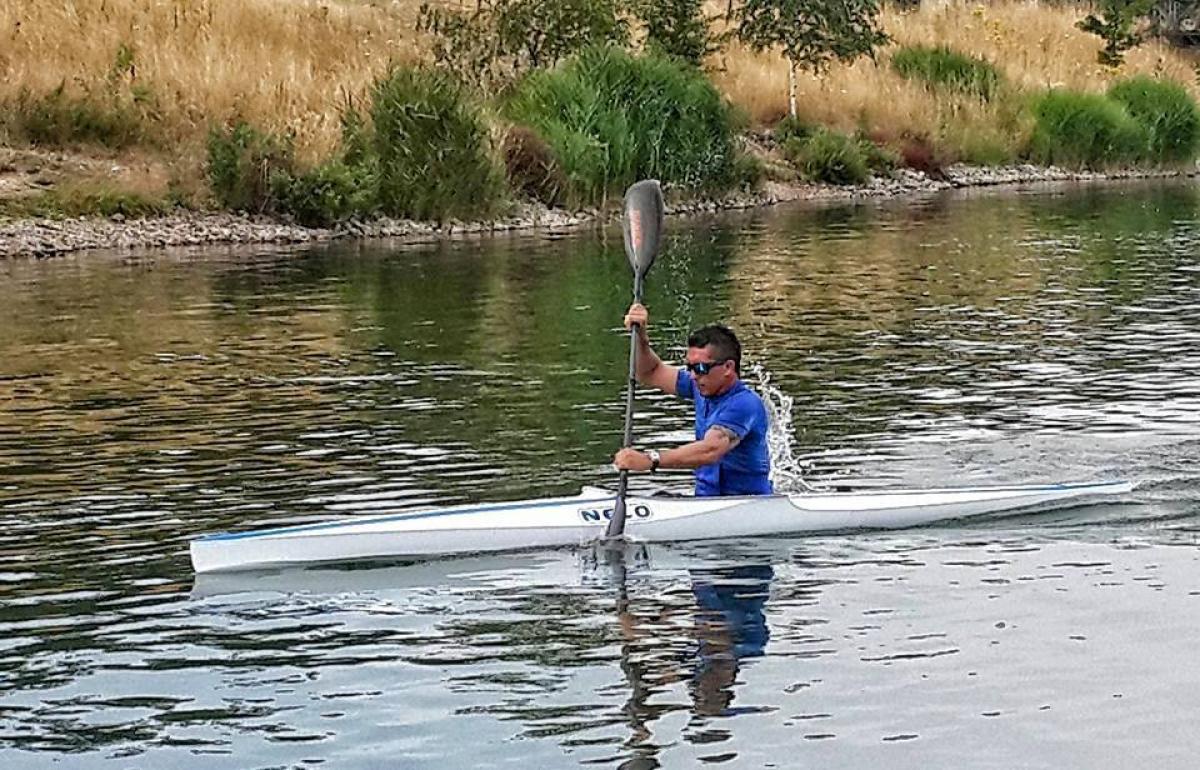 By IPC
Para canoeist Lucas Diaz Aspiroz proved he is a quick learner by claiming bronze in the men's K1 200m at the 2015 World Championships in Milan, Italy, only one year after taking up the sport.
But he could have never imagined he would also become Argentina's first Para canoeist competing at a Paralympic Games, in Rio, where the sport will make its Paralympic debut.
Now, the 36-year-old is working hard towards his dream of reaching the Paralympic podium.
"Winning a Paralympic medal is a big dream I have, and I personally believe that in order to achieve your goals, you should start by dreaming," he said.
"My objective is to qualify for the K1 200m final A. I am training very hard for that and will give all I have to achieve the best possible result.
"At the 2016 World Championships in Duisburg, Germany, there were many new Para canoeists that performed really well, which is why I believe all my rivals in Rio will be tough.
"As in every open-air sport, much of the athletes' performances depend on the weather conditions. But I will have to focus on giving my best."
Diaz Aspiroz already imagines how having the first Paralympic Games in Latin America will be like.
"Rio 2016 is so important for the continent. It will help people from the Americas to enjoy the world's major Para sport event and also to show the rest of the world how we are, our culture and traditions," he said.
"I cannot imagine how exactly it will be but I have no doubts Rio 2016 will be a fabulous event."
At 19 years old, Diaz Aspiroz had an accident whilst riding a motorcycle and now uses a wheelchair but that has never stopped him from doing what he wants.
"I always try to do what I like and makes me feel good, and say that life presents us with obstacles but you are the one who set your own limits," he said.
"Sometimes I have to deal with people's intolerance, but then I think that the problem is not mine but his or hers."
Despite Diaz Alpiroz eying the Paralympic podium, he has also set his sights on something that goes far beyond sports.
"Yes, I want to win a Paralympic medal. But I would also like to show people with and without impairment that they should never give up and always look for the brighter side of life," he said.
"We have to enjoy life and the little things that sometimes make a big difference."
__
Sport fans from around the world can now buy their Paralympic tickets for Rio 2016 from authorised ticket resellers (ATRs)
The IPC's Global ATR is Jet Set Sports, and Rio 2016 tickets and packages can be purchased on the CoSport website.
Residents of Brazil can buy 2016 Paralympics tickets directly from the Rio 2016 website.
Visa International is the exclusive payment card and the official payment system for the Paralympic Games.