Lyon 2013 - Day seven athlete quotes
Read what the athletes had to say after the seventh day of competition
28 Jul 2013
Imagen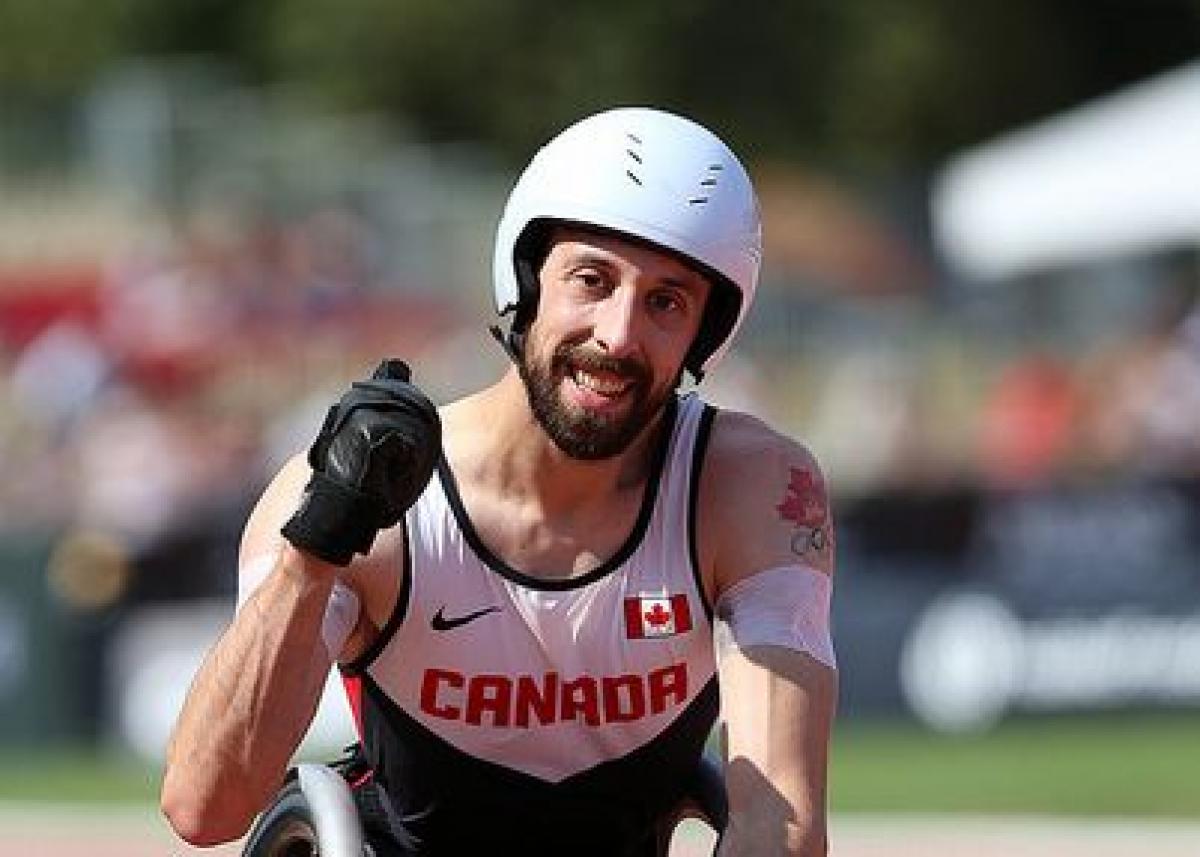 ⒸLyon 2013
Men's 100m T42
Gold medallist - Heinrich popow (GER)
"Lucky win, the competition with Scott made me go faster. If it keeps going this way, it's going to be a tough future for me."
Men's javelin F52/53
Gold medallist and world record holder - Alphanso cunningham (JAM)
" I feel really good, I try to do the best and to give the best out of me everyday. That was the plan, i'm just surprised to beat the world record twice the same day."
Men's 1500m T54
Gold medallist - Marcel bug (SUI)
"It means a lot to me. I made a perfect race.This is actually my favourite distance, very tactical. I'm very happy tonight."
Men's 400m T44
Gold medallist - Alan fonteles oliveira (BRA)
"I am happy, I actually copied my strategy from yesterday's race: only one starting block, run fast in the first 200 and then control the race. Happy to go back home with 3 gold medals."
Men's 400m T46
Gold medallist - Günther Matzinger (AUT)
"I'm so tired! I suffered a lot from the heat, the last 100m looked like hell but I stayed focused on the finish line."
Women's 100m T52
Gold medallist - Michelle Stilwell (CAN)
"I'm so moved! I came to win the gold medal. I've been quite bothered by the wind that slowed me down, but finally the victory is mine."
Men's 100m T54
Gold medallist - Leo Pekka Tahti (FIN)
"I did exactly what I wanted here in Lyon so far. I did a perfect race, this is not a very fast track and regarding to the wind we had this afternoon, the victory tastes quite better."
Men's 100m T53
Gold medallist - Brent Lakatos (CAN)
"Wow, three golds and one silver! I made a very fast start and gave everything in the last 20 metres. I had a very specific training for this race with a foucs on the power I can develop. Everything went as planned and I'll come back stronger for the next Games."
Men's 200m T51
Gold medallist - Edgar Navaro (MEX)
"It has really been a tough race due to what happened yesterday. I'm finally the winner and feel so exited! Many thanks to the IPC and to the French people for welcoming me this way."
Men's high jump T11
Silver medallist - Tyson Gunter (USA )
"I'm quite disappointed regarding to what I did while training, but you know, I just found out about this championship. I expected to jump at least 2 meters, but this is part of the competition."