Norway's Ulset prepares for his fifth Winter Games
Nordic skiing champion has no time for holidays to be at his best at PyeongChang 2018
19 Sep 2017
Imagen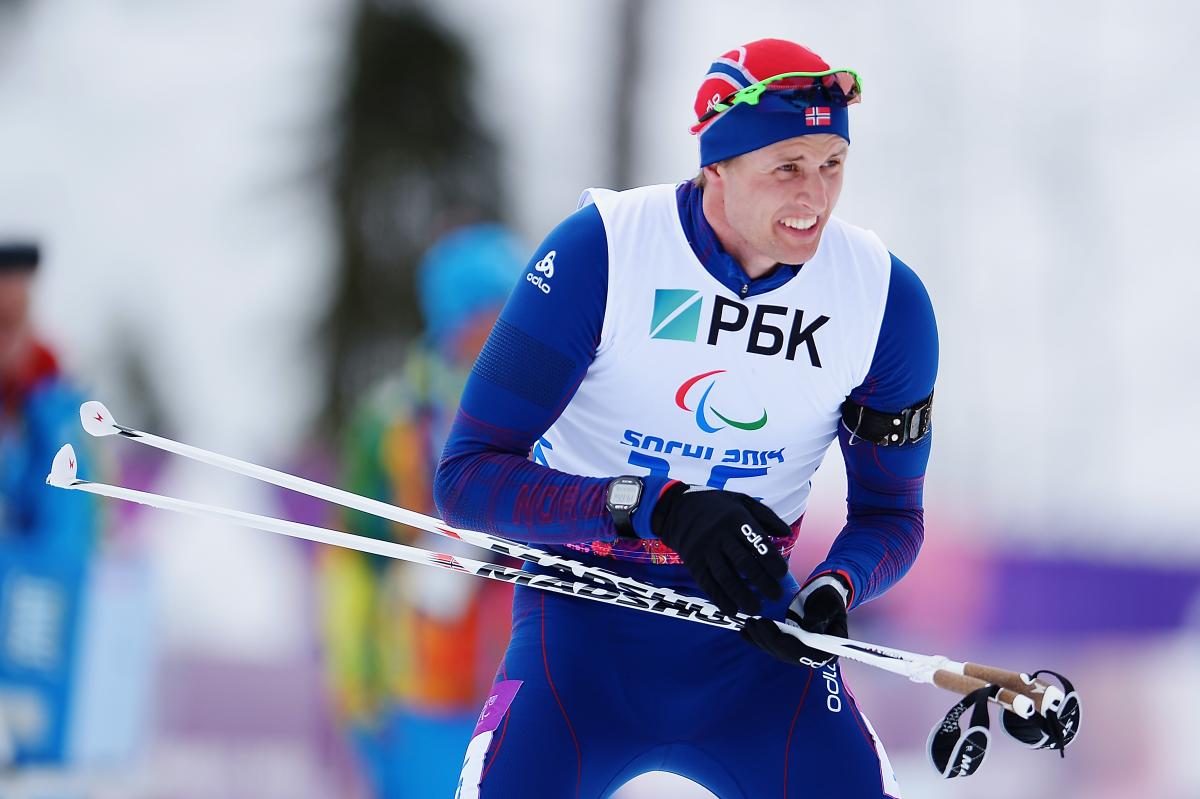 ⒸGetty Images
By Tim Norris | For the IPC
Two-time Paralympic Nordic skiing champion Nils-Erik Ulset came through a challenging season to finish third in the biathlon World Cup rankings, something that will set him in good stead ahead of PyeongChang 2018.
"I was really pleased with my start in Finland and Ukraine. Unfortunately, I got food poisoning before the World Championships in Finsterau, Germany, though I did get two medals. South Korea was just about getting to know the tracks," he recalled.
It was at those early World Cup races that Ulset produced his best performances of the season.
"My best performance was the individual in Vuokatti – I shot cleanly and won with almost four minutes to spare. I even had the fastest track time and it was one of my best races in years. It made me believe I was back at the level of 2009/10 and gave me a lot of confidence."
He knows he will need to peak later in the season if he is to challenge for medals in PyeongChang.
"I was in good shape in December last year but I'll try and delay my peak for PyeongChang (in March). I'll test different formats of training so that I'm confident about what I need to do."
He started by identifying a couple of areas for improvement. "I need to get more stable and maintain my speed in the easy sections of the track. The uphill and downhill have always been good but I need to be faster on the track."
With this in mind, he sets out his goals for next season.
"I am aiming for medals in PyeongChang. I'll compete in the three biathlon events, cross-country relay and I may also start in the cross-country long distance race.
"Looking at the World Cup, I will continue to fight for the top three in biathlon. I was really close to second place last season and it went down to the last race. But the Games has to be my main focus."
Having started in 2002, Ulset has seen plenty of changes to the coverage of Para sport and he will be one of the most experienced competitors at the Games.
"You can't even start to describe the difference, both in the level of the competitors and the athletes. It's amazing how far it has come and I hope it will continue. Now the challenge is for the competition and the format itself to keep up."
He believes the Norwegian team is perfectly placed for the future.
"We have a strong team and some young guys coming up to take the pressure off me. I can focus on what I'm used to. It was fun to see so many others take medals at the World Championships."
He also has support around him – which is lucky, given how he prioritises his training.
"I don't have time for holidays – luckily, my girlfriend accepted that and went away with her friends instead!"
The Paralympic Winter Games will take place in PyeongChang from 9-18 March 2018.