Ostersund 2021: Get to know China
All the information you need to follow the Chinese team during the B-Pool World Championships that kicks off this week
13 Sep 2021
Imagen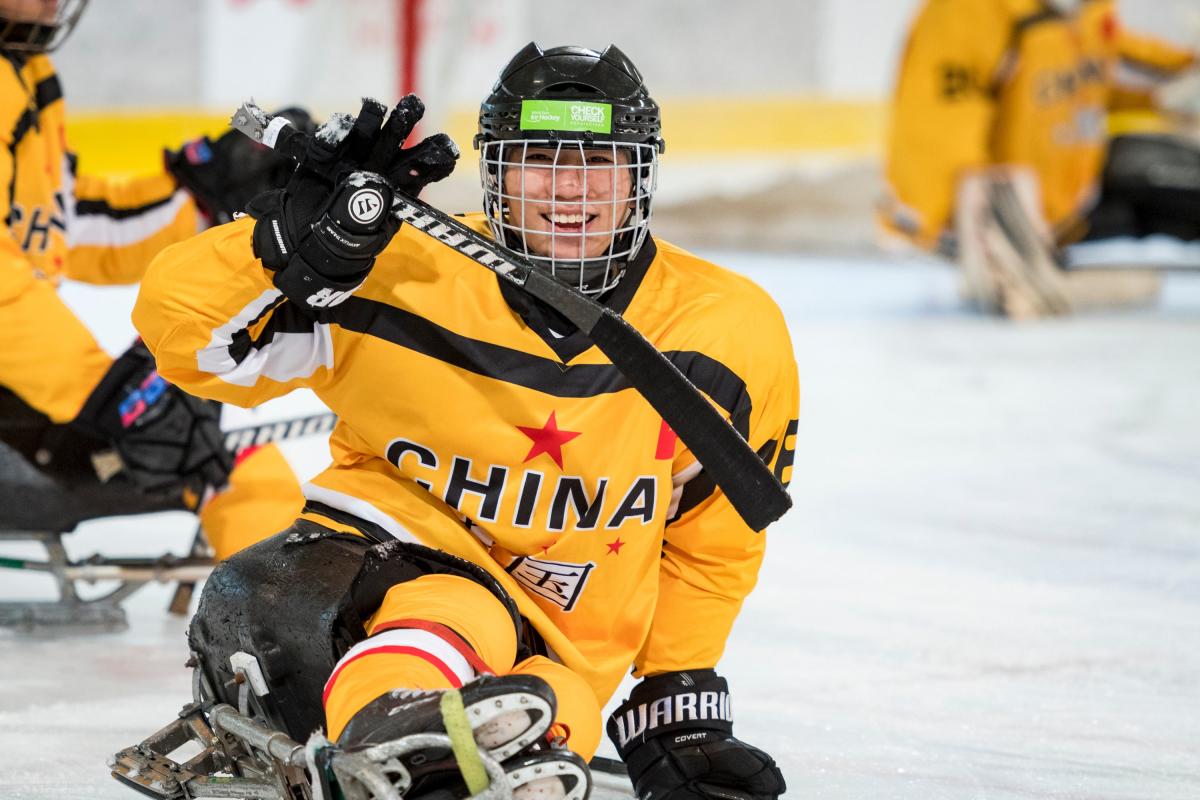 ⒸRalf Kuckuck/NPC Germany
By Stuart Lieberman | For World Para Ice Hockey
The 2021 World Para Ice Hockey Championships B-Pool will take place from 17-22 September in Ostersund, Sweden.
Six teams will compete, with the top three finishers advancing to the Paralympic Qualification Tournament later this year, and the top two finishers also being promoted to the A-Pool for the 2022-23 season.
Follow along as we break down what you need to know about each team. It is time to take a closer look at the Chinese team.
Background: China, the host nation of the next Paralympic Winter Games, will play in its second World Championships B-Pool after finishing third in 2019. All but one athlete remains on the roster since that tournament. It has only been three years since China's first major international tournament, having won the World Championships C-Pool in 2018 in Finland. While the team will automatically qualify for the next Paralympics as the host nation, in Ostersund it has the opportunity to improve its seeding for the Games.
World Ranking: 11th
World Championships History:
2019 B-Pool: 3rd place
2018 C-Pool: 1st place
Athlete to Watch: Yi Feng Shen was named Best Forward at the 2019 World Championships B-Pool after leading China with seven goals and 13 total points. The Beijing native took up the sport in 2016, a decade after losing both of his legs in a train accident. Now a top forward, he was originally recruited to the sport by the Hebei Para Sports Federation in China.
Matchup to Watch: China vs. Japan at 10:00 on 19 September will be a match both teams have circled on their calendars. It will mark the first time the Asian foes face each other on the World Championship stage, and the two teams could be pretty evenly matched.
China roster:
Goaltenders:
Yan Zhao Ji
Wei Wang
Defensemen:
Jin Qiang Xu
Guang Jian Hu
Zhen Yang Li
Zhan Fu Zhu
Xue Song Bai
Hang Che
Forwards:
Yu Tao Cui
Hong Guan Li
Dian Peng Qiu
Xiao Dong Song
Zhi Dong Wang
Ju Jiang Wang
Zheng Zhang
Yi Feng Shen
Jin Tao Tian
Jing Yu