Secret to British rowing success
Chief coach shares how British programme produces Paralympic champions
03 Feb 2018
Imagen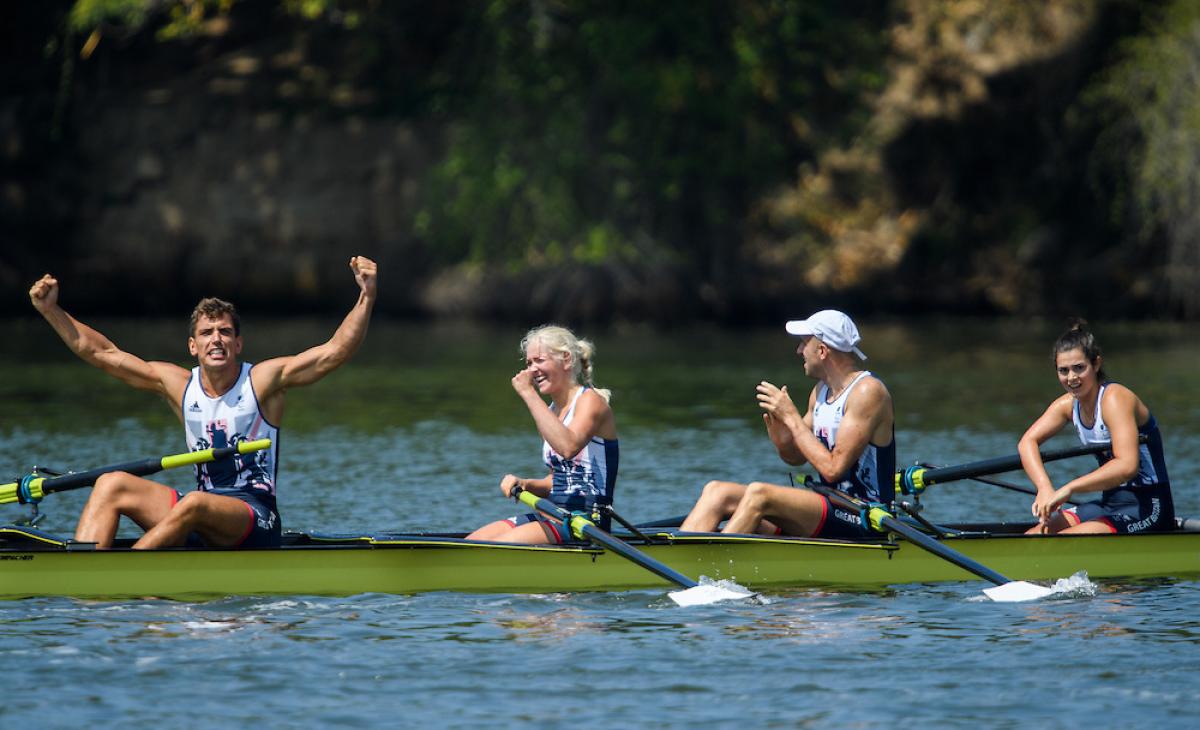 ⒸThomas Lovelock for OIS/IOC.
By World Rowing and IPC
Great Britain has had plenty of success in Para rowing, notably seeing its athletes win three of the four events at the Rio 2016 Paralympic Games.
Tom Dyson, chief coach of the British Rowing's Paralympic programme, has shared his insight on how the programme was able to progress over the years.
Pacing progression
Maintaining pace with the rate of progression means that the British Paralympic rowing programme has to be fluid and able to evolve quite quickly, said Dyson. The athletes involved also have different rowing and wider sporting backgrounds. This creates "a real spread in terms of experience … across the team."
One key element was finding the right balance between standardisation and individualisation in training programmes.
"Having to shape a programme around all those different experience levels to push them on in the right way, that's one of our big challenges," he said.
Dyson said the trainings have to tailor to each athlete's specific impairment: "We're trying to tailor a programme around a very diverse group," both in terms of the level of impairments and the particular areas of the body involved.
"What we try and create has to work for each of these people as individuals, but also we've got to find a way of pulling them together as a crew and then as a team," Dyson said. "The first question we had to try and answer [is] what do we standardise and what do we individualise?"
Standardise or individualise
Dyson said standardising was the structure of the team's training.
This included the location of daily training (centralised at the British team's Caversham base) and training camps; the type of training; and identifying common threads in technical models across the different types of rowing technique used in Para rowing.
"We were working with individual strength and conditioning programmes. We were tailoring water mileages to each of the people and then the supplementary land work they did as well," he said.
Dyson said the coaches tailored their approach to each of those individuals. With a relatively small group of athletes, this helped in building an individual relationship.
"Finally, we tried to seek out competition opportunities with some of them, that would help move them on as individuals," Dyson added.
One team
"One of the biggest risks," said Dyson, "is that we can go too far down the lines of individualising."
A lot of the work the coaches undertook was designed around pulling the athletes together "into a 'one team' environment," Dyson said.
For example, in ergometer training, machines were lined up facing each other "for the very purpose of getting [the athletes] to support each other and push each other through that training."
Weight training was also done in the same area of the gym, to enable athletes to both support and compete with each other. In addition, athletes were asked to give a presentation on an aspect of their lives about which the rest of the squad was unaware. This all helped to drive a closer-knit group.
"We're really trying to push our Paralympic programme forward and operate at a good level," Dyson concluded.
The full article can be found on World Rowing's website.