Sport Week: Classification in para-canoe
At Rio 2016, men and women will compete in three classes.
08 Mar 2016
Imagen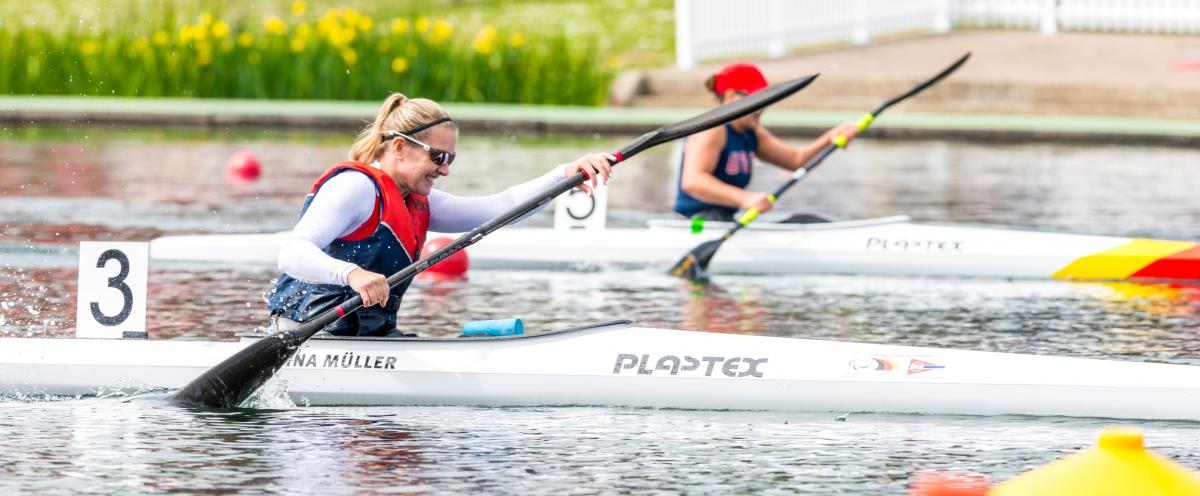 ⒸRalf Kuckuck DBS Akademie
By Laura Godenzi and IPC
Editor's note: Each sport on the Rio 2016 Paralympic programme will have a dedicated week of featured content published on the IPC's website. The IPC begins this series with six months to go until Rio 2016 (7 March) and will run until September's Games, helping the public understand more about the 22 sports being contested in Rio.
In Paralympic kayak (K1), there are three classes for both men and women: KL1, KL2 and KL3.
Athletes are classified according to their ability to move their legs and torso, and are evaluated and scored (1 to 9) by ICF classifiers. The higher the number, the less severe the athlete's impairment is.
•KL1: Athletes with no or very limited trunk function and no leg function and typically need a special seat with high backrest in the kayak. Total Score: 3.
•KL2: Athletes with partial trunk and leg function, able to sit upright in the kayak but might need a special backrest, limited leg movement during paddling. Total Score: 4-7.
•KL3: Athletes with trunk function and partial leg function, able to sit with trunk in forward flexed position in the kayak and able to use at least one leg/prosthesis. Total Score: 8-9.
Athletes with the following impairments are eligible to compete in para-canoe:
- Impaired muscle power
- Impaired passive range of movement
- Limb deficiency
The athletes have to complete three tests regarding their ability to move their legs and torso as well as an "on water" test before being designated to one of the three classes. While the former ones are a physical assessment, the latter is a technical one. According to the final score, the athletes will be classified into one of the three classes.
The Va'a events, VL1, VL2 and VL3, follow the same regulations but will not be contested in September's Paralympic Games.
Helpful links:
Related Images