Steven Peace set to compete at Ostend World Cup
USA's Para cyclist recalls all the obstacles he had to overcome to compete at the highest level.
18 May 2017
Imagen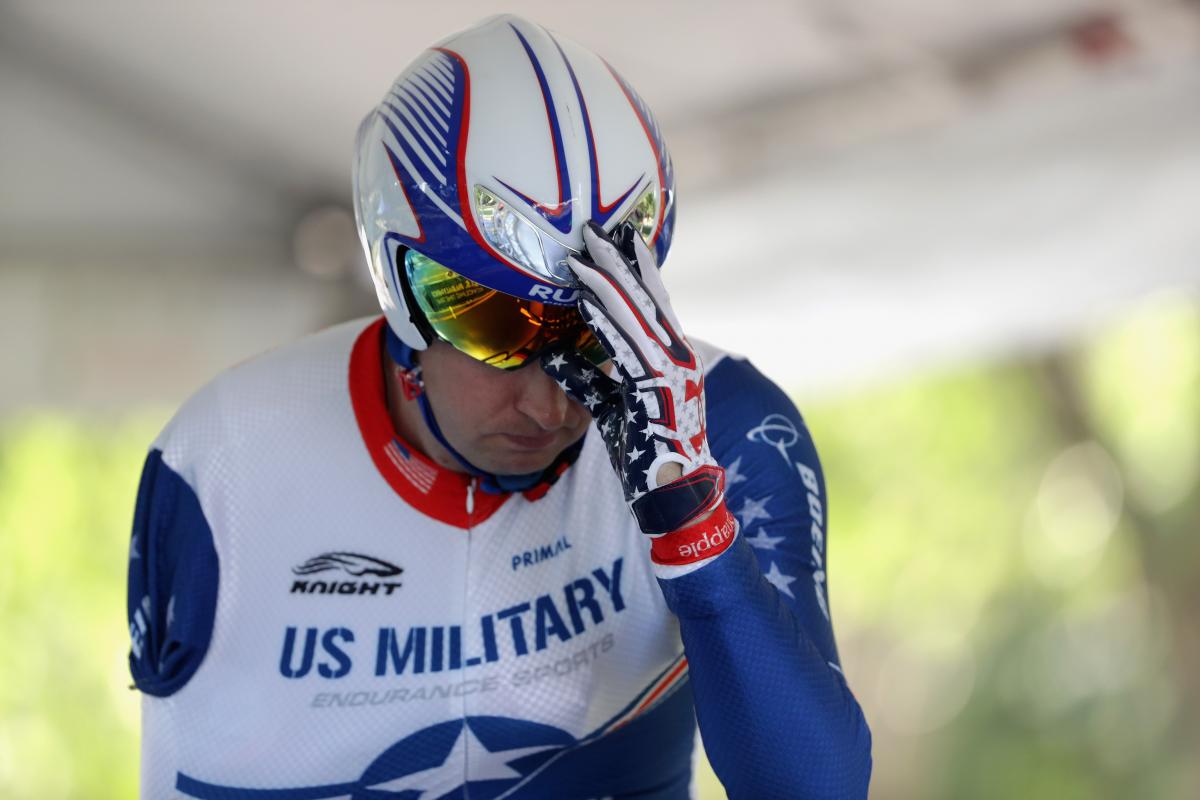 ⒸGetty Images
By US Paralympics
Whilst he prepares to compete at this year's second UCI Para Cycling Road World Cup in Ostend, Belgium, from 18-21 May, the USA's Steven Peace looks back on the obstacles he had to overcome in his life to compete at the highest level.
Naval officer Peace, who achieved a podium finish at the World Cup in Maniago, Italy, last weekend, recalls the moment he suffered a massive stroke in 2006 and how the sport helped him recover.
"I couldn't ride a bike anymore and really missed it," said London 2012 Paralympian Peace. "There was nothing else in the USA I could ride. But then I found the upright trike in England and ordered it."
Learning to ride it took patience. Turning the three-wheeled trike was nothing like turning a two-wheeled bike. Every time he had to do it, Peace felt like he was going to fall over, so early on he had to slow almost to a stop each time he turned.
"I rode on it and fell on my rear end pretty hard the first time," he recalled. "But slowly (I) got better and eventually found myself winning a national championship and making the US team. It's all been history since then."
The trike not only worked for Peace, but he realised it could also work for many others.
"Almost all competitors who have a disability somehow have had their balance system affected, and you can't put them on a two-wheel bike. They will fall off," he said.
"You would have too many accidents with other riders. If you put them on a three-wheel bike, that has more stability. You have the ability to keep it steady and straight."
As a result of that, Peace has made it his mission to put more people on trikes. It has so far been a successful endeavor. When he resumed cycling in 2009, he noted only three people counting himself, rode trikes in the USA. Now that number is closer to 30.
"Probably 28 of those I've had a hand in some part in getting them on the trike," he said.
Peace's efforts have been wide ranging. He has created a reference guide to trike racing for those interested individuals and started Peace Cycling Performance, which offers various coaching services and has since branched into a racing team as well. Two team members, Ryan Boyle and Jill Walsh, competed at the Rio 2016 Paralympics.
"I immediately developed contacts," he said. "I went from coaching to coaching and being a team leader. I'm so pleased with how it has turned out."
That determination — both on and off the trike — has long been engrained in Peace.
"The first part of it is being in the military, you never give up," he said. "There are some great people who ride trikes. I want to make sure their lives are as easy as possible riding them."
Full story can be found on US Paralympics' website.