USA, Australia weather through in Yokohama Paratriathlon
Schabort, Barr win respective men's divisions, while Tapp, Doughty, Kelly highlight the women's sides.
18 May 2015
Imagen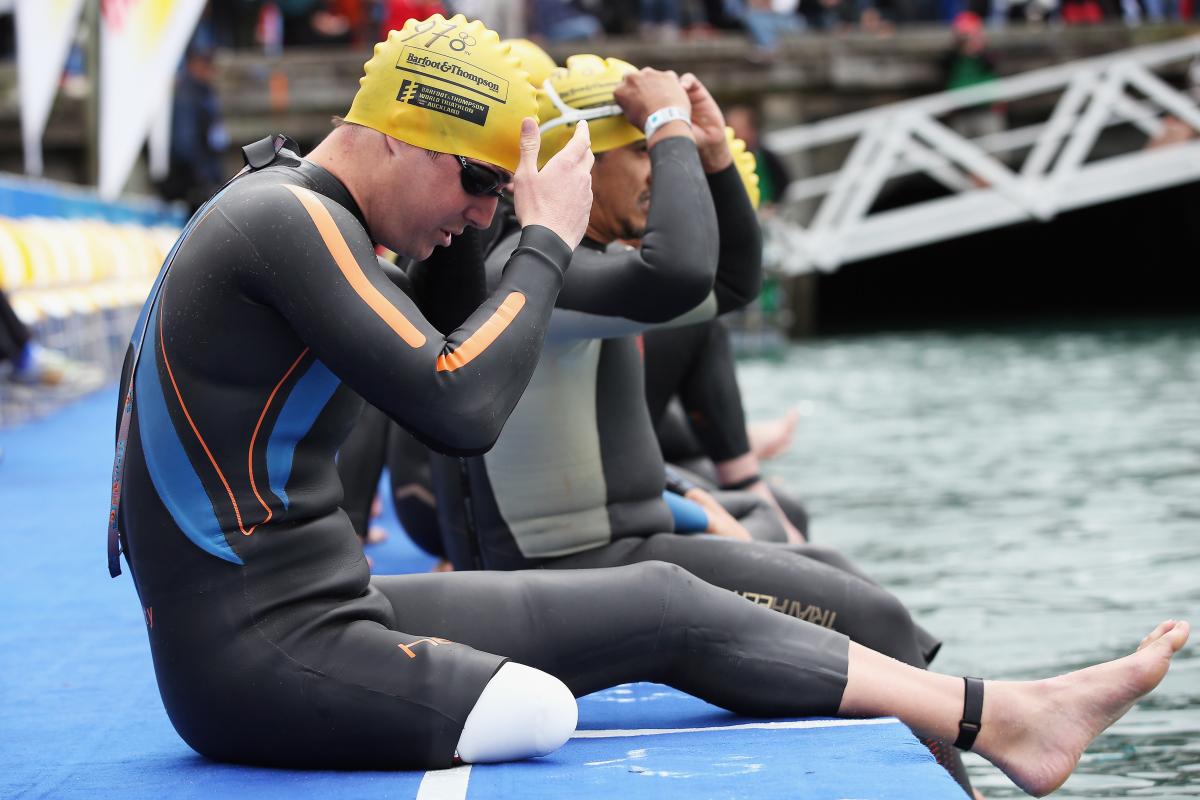 ⒸGetty Images
By International Triathlon Union
"It was a lot of fun, a little wet but we knew that coming in, so I was prepared mentally and executed well regardless of the rain."
Heavy rain midway through the first run did not seem to slow down USA and Australia, who both topped the podiums at the 2015 Yokohama ITU World Paratriathlon Event on 16 May in Yokohama, Japan.
The US claimed four medals, led by Krige Schabort (PT1) and Mark Barr (PT2), who each won their own categories on the men's side, finishing 1:01.50 and 1:10.54, respectively. Melissa Stockwell (1:29.58) came up one minute shy of Japan's Yukako Hata to take silver in the women's PT2 race, while Patricia Collins completed the PT4 course in 1:23.46 to claim the bronze.
"It was a lot of fun, a little wet but we knew that coming in, so I was prepared mentally and executed well regardless of the rain," said defending US National champion Barr. "Maximum points at this race was the goal coming in. Moving forward, we will see where the world rankings are after this."
Qualifying points were certainly on the line for September's ITU World Paratriathlon Grand Final in Chicago, USA, and most importantly, for the Rio 2016 Paralympic Games, where the sport will make its debut.
Australia also looked in strong form, claiming five medals, with three golds coming from the women's side; Emily Tapp (PT1), Kate Doughty (PT4) and Katie Kelly (PT5) won their respective divisions. Justin Godfrey (1:10.02) finished half a minute behind Spain's Alejandro Sanchez Palomero to take third in the men's PT3, while Matthew Brumby also picked up a bronze after coming in one minute behind France's Alexandre Paviza (1:12.57) in the men's PT1.
"It was probably more challenging for Michellie Jones on the bike. Once we did a couple of laps though and knew the course on the bike, it was all good," said Kelly, who raced for the first time with two-time world elite champion and Olympic silver medalist Jones. "That was the first time we raced together, so that is always a bit different. But in terms of the swim in the harbor and the ride and the run, there was great crowd support and it is a well-organised event."
It was also a successful day for Russia; Denis Kungurtcev (PT3) and Alexander Yalchik (PT4) finished in 1:07.34 and 1:02.26, respectively, to win their categories. Anna Bychkova was the lone Russian woman to reach the podium, capturing the silver in the PT4 division with a time of 1:17.52.
Poland's Lukasz Wietecki won the men's PT5 category, rounding the course less than a minute ahead of Spain's Daniel Llambrich Gabriel in 1:05.19. Japan also came away with top finishes on their home soil.
In addition to Hata's victory, Ryu Nakazawa (1:14.59) took third in the men's PT5, and Atsuko Yamada clocked 1:19.19 in the women's PT5 for the silver.
Find complete results of the 2015 Yokohama ITU World Paratriathlon Event here.