Vocal Veres ready to be heard at World Cup in Eger
Known for loud celebrations, Hungary's Amarilla Veres is planning to give the home crowd plenty to shout about.
16 Feb 2017
Imagen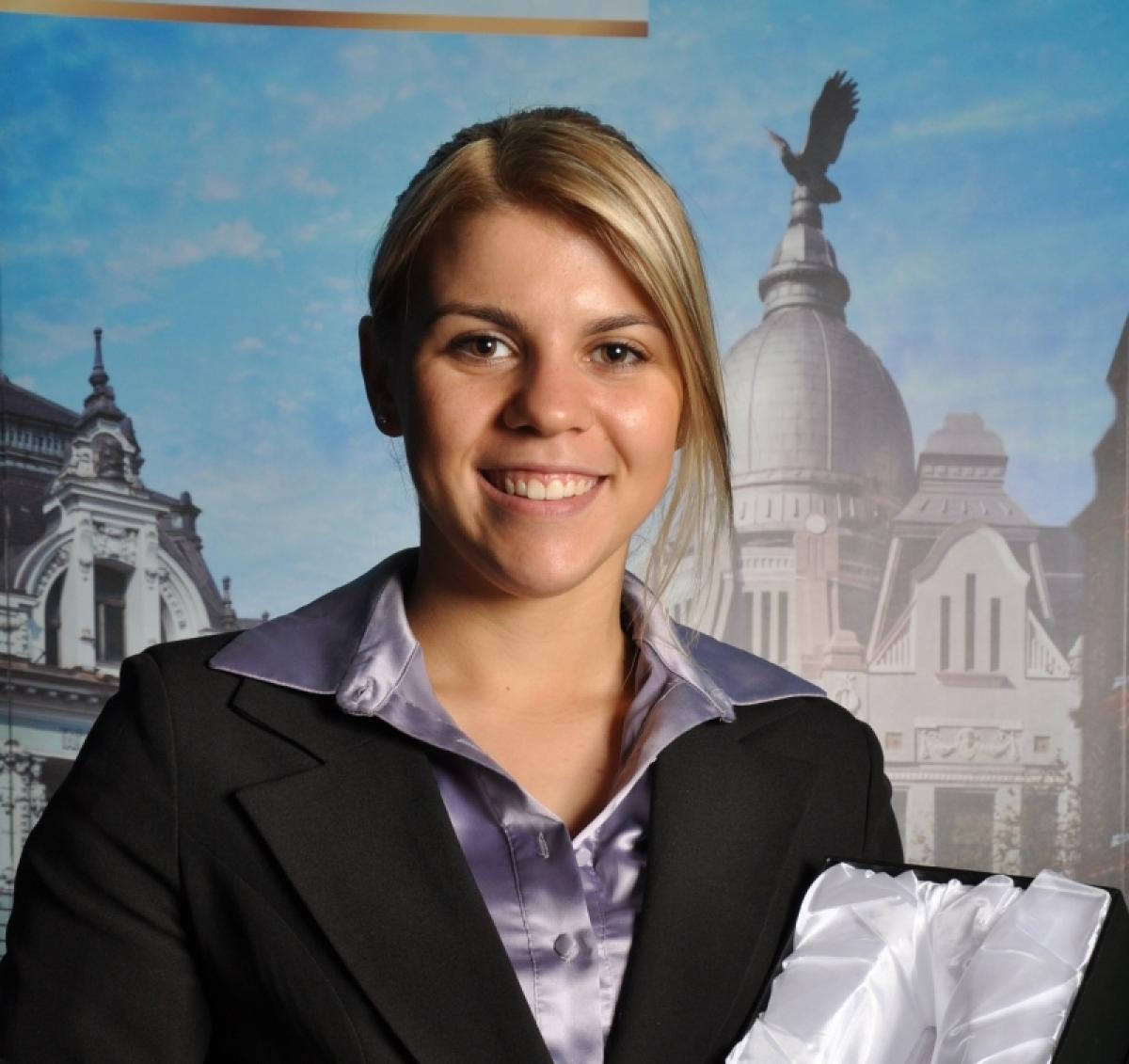 By Mike Stuart | For the IPC
"Even if I don't get the world No.1 ranking this year, I know I will do my best to achieve my goals. I have plenty of time to take the lead."
Hungary's Amarilla Veres has built a reputation as a formidable opponent on the piste, and especially because of her shouts of celebration when she lands a point.
"First I did it [shouting] to raise my confidence, focus on my own game and not let the opponent lead the fight, the 23-year-old said.
"After a few competitions it became a natural habit that I don't think I could stop now, and I don't even want to. I like that everybody in the room can hear me fight and they know that they are in trouble if they have to fight me."
Veres is hoping to give the crowd something to shout about when the International Wheelchair and Amputee Sports Federation (IWAS) Wheelchair Fencing World Cup comes to Eger, in her native Hungary. She will be the one to watch in the women's category A as the competition begins Friday and runs until Sunday (17-19 February).
"I'm looking forward to Eger, it's one of my favourite World Cup competitions," Veres said. "I also can't wait to start our season again.
"I would not say the crowd support is an advantage, more like a heart warmer. I like that my family and friends can come to see my competition and cheer for all the Hungarian fencers."
Veres heads to Eger on the back of victory in the women's sabre mixed category event at the final World Cup of 2016 in Pisa, Italy, in November. She said her self-belief ahead of the new season comes from performances in training, not tournaments.
"My confidence comes from the hard work I do every day; it's a bonus that I get medals as a reward," Veres said. "I really just like to go out there on the piste and fight."
This fighting spirit earned Veres both respect and medals on her Paralympic debut at Rio 2016. Veres was a key part of the Hungarian women's team that won epee bronze in Rio and the experience remains fresh in the memory.
"I think about Rio a lot," Veres explained. "I was overwhelmed the first few days, but when I started feeling comfortable with the environment I had great time.
"I was very happy on the days I competed, and everything clicked into place when I had the chance to go to the podium with my team to take the medal. Those were the best days of my life so far."
In individual competition Veres is a sabre specialist. Gold in Eger would see her take world No.1 spot in the women's sabre category A rankings, but it is an ambition Veres is in no rush to achieve.
"I don't really like counting my results, but sure everybody wants to be the first." Veres said.
"Even if I don't get the world No.1 ranking this year, I know I will do my best to achieve my goals. I have plenty of time to take the lead."
More information on the World Cup in Eger can be found on the found on the IWAS's website.